Discussion Starter
·
#1
·
Well we got off to a late start (4:30) due to my buddy getting off work a little later than we expected. Thanks to the 90 degree day, there was nothing to worry about and plenty of daylight left.
We started at the top trailhead off of Flagstaff road, heading down to the second trailhead where we were met by the infamous trail sign.
We made a quick decision to go left instead of right (one we would regret later) and started the loop (downhill at this point) around Walker Ranch.
The first third of the loop (if you go left) is virtually ALL downhill with some great fire break roads, beautiful single track through the forests and even a small part by the river. During our frequent chat back and forth the general theme was "if we've gone downhill this much... there's only one thing that awaits" and you all know what that is.
So we came out by the river (crossed it on a bridge) and started our grueling climb uphill. Now when I say grueling, I mean technical. I don't think I'm ever going to be able to climb what we faced during the first leg of our uphill battle...
That's a shot taken by my buddy, who was a little higher than I... and obviously happy about it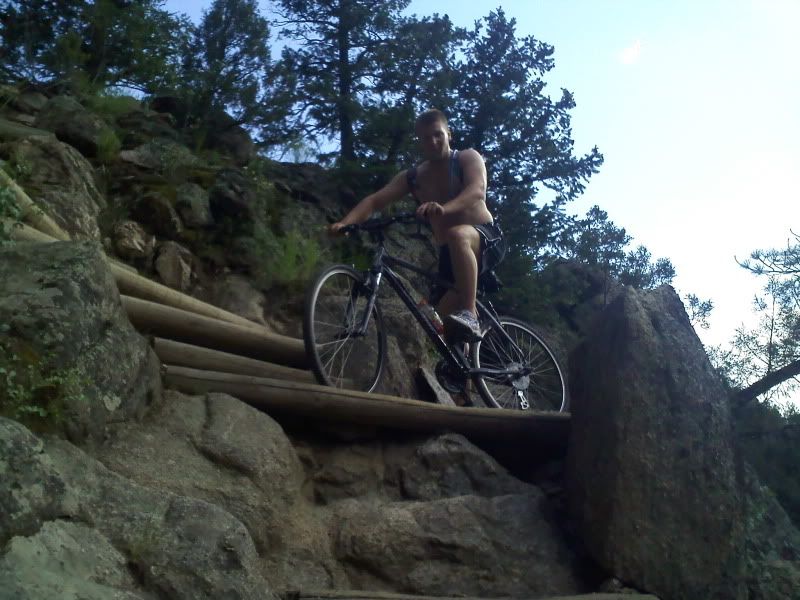 We didn't give up.. we kept on trucking..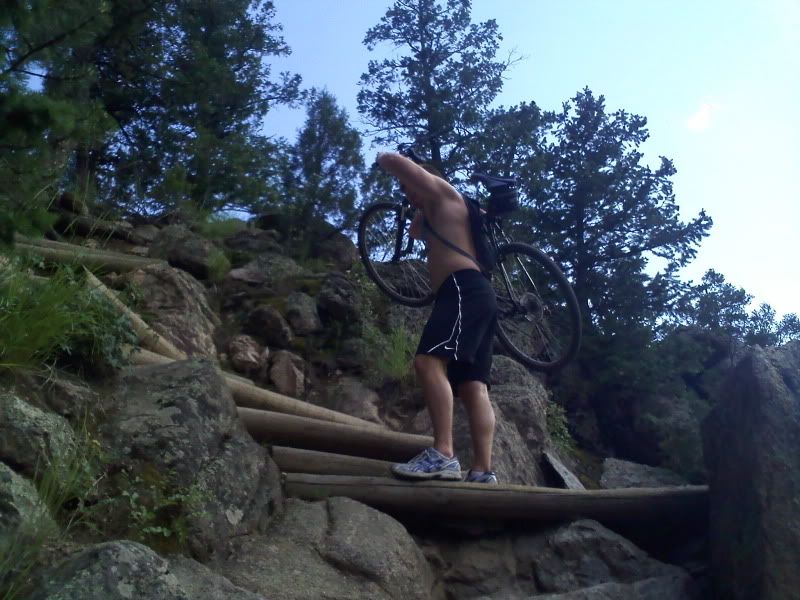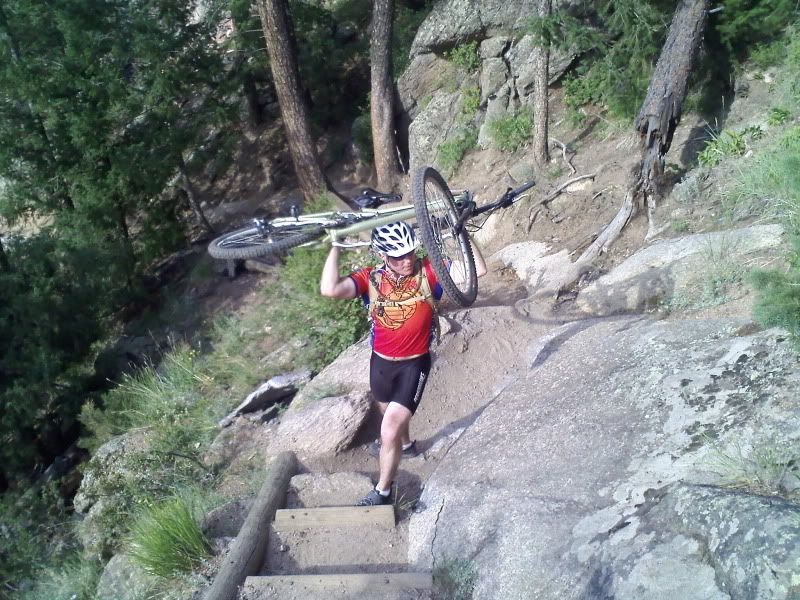 And eventually we made it to a beautiful overlook with the river beneath. Time for a victory shout
This was only about 40% of the way through the loop. The rest of the way was probably 70% up and 30% down. Many more views to be had and many more pictures to be taken but we were wasted!
If you're wondering why he isn't wearing a brain bucket, he left it in his car back in boulder! (we carpooled).
All in All a GREAT day.