Discussion Starter
·
#1
·
My passion lately has been transforming someones old frame into something that is truly mine. I've found that applying noxious chemicals and exposing the frame's rich aluminum is very rewarding.
Unfortunately I don't have a "before" picture but I will tell you it was a dark purple Gary Fisher Pirhana; I'm the third owner (I think).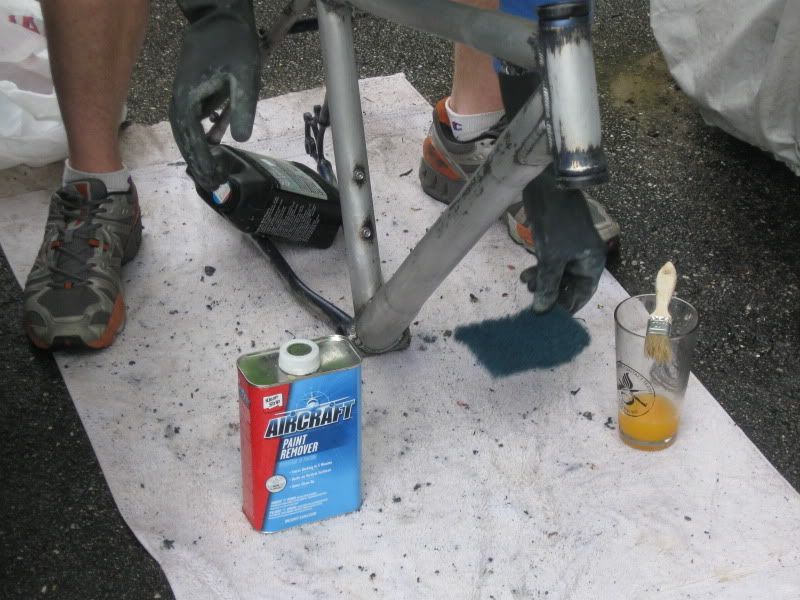 My setup. KleenStrip "Aircraft" paint stripper. 3M industrial strength scouring pad. Chemical resistant brush. No that isn't OJ in the glass, it's the stripper.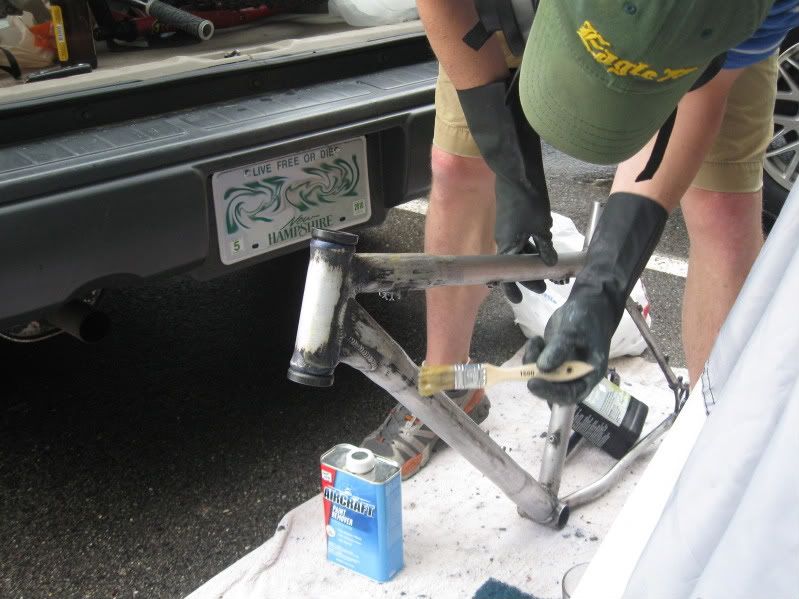 Application of stripper.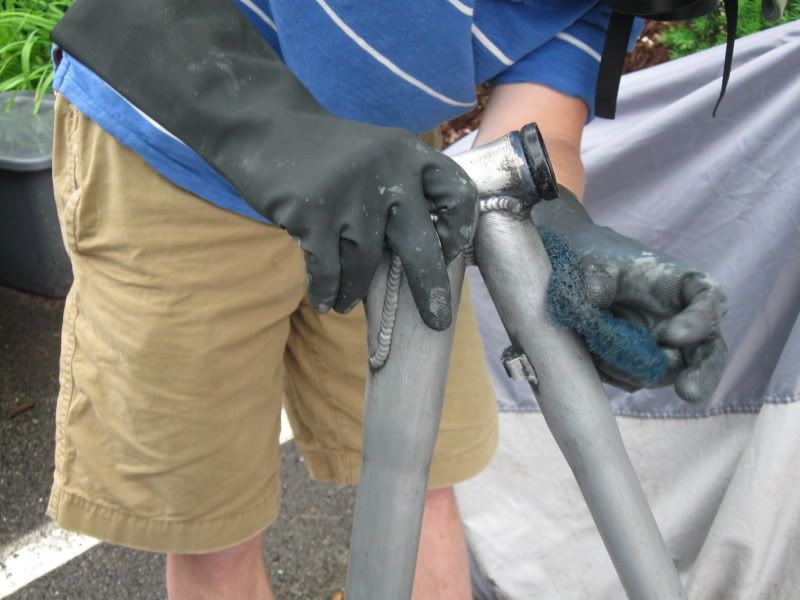 Removal of paint with scour pad.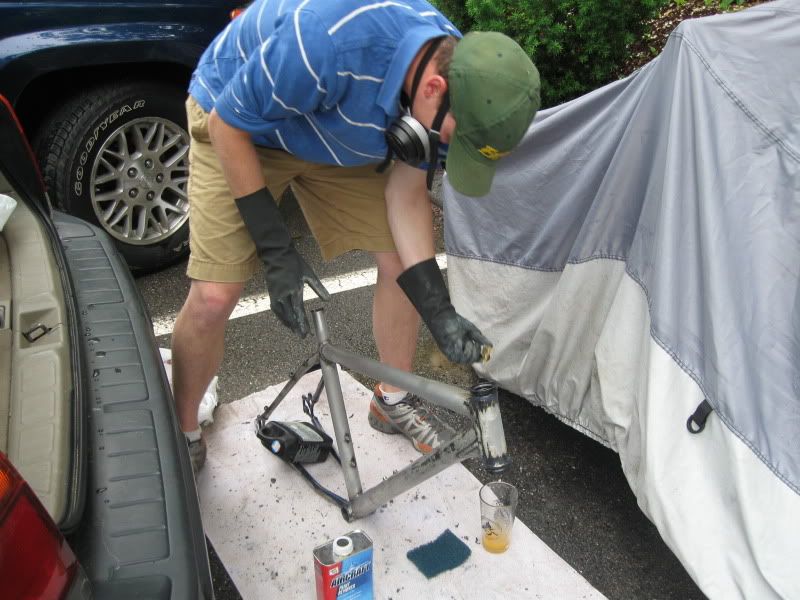 Note gloves and respirator (organic vapors!!) for nasty strippers.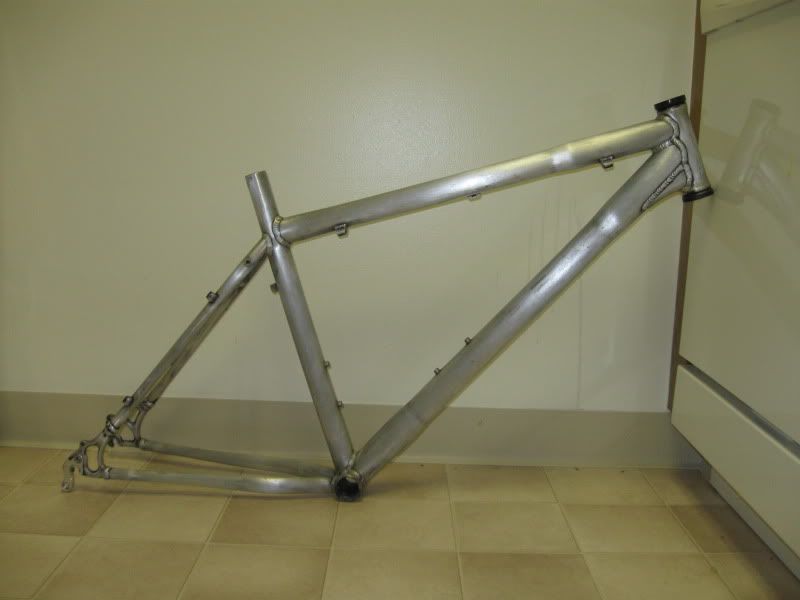 Finished product. Ready for primer and paint. Yes, there's still a bit of paint on there; yes, I'm too lazy to get it all.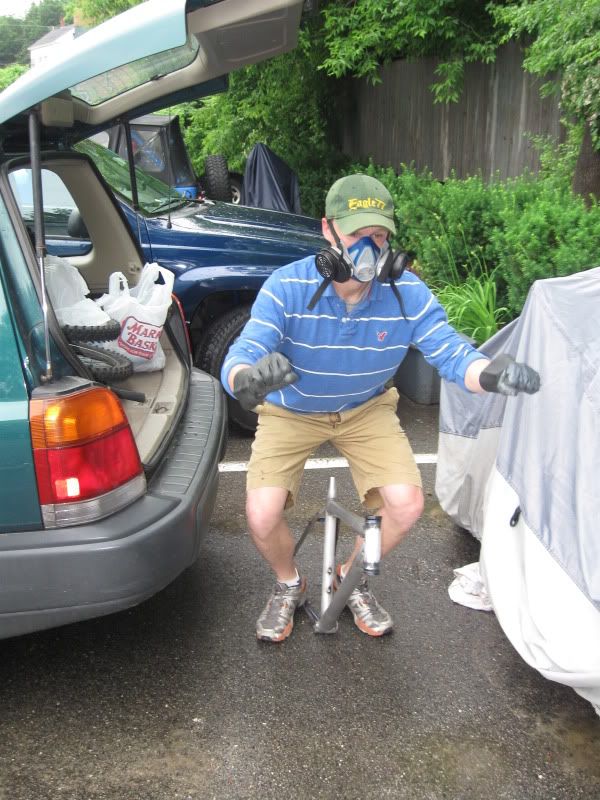 It's been fun so far! Can't wait to build her up with a slew of bargain bin parts!