Discussion Starter
·
#1
·
Rather than put the whole trip in one post, I am going to split it up by days.
I've been going to Moab with my friends for quite a few years now. Last year we took a break and went to Vernal, UT instead. It was then we realized how much we missed Moab and decided a Spring trip was in order. We didn't put a lot of thought into what trails we would ride on what day, we just left that up to a short group discussion over beer. I secured a cabin in Canyonlands RV Park. Again, something new for us. This park is right in the center of town and walking distance from everything. In the past we've stayed at Moab Valley RV, at the North end of town. While Canyonlands RV is convenient, the clientele left a bit to be desired. It seemed a bit off-beat ******* for me and loaded with Jeepers who felt it necessary to get an early start with their muffler-less rock crawlers. None-the-less, a bed, showers, and beer helped ease some of that.
We packed my truck and left on Saturday morning, discussing what trail we would ride that day. At first the talk was of an easier ride for day one. After checking in, we threw that notion away and headed to Amasa Back. Our interested were peaked by the addition of new trails.
As the title says, this is about a New Moab. New trails and a new new friend riding with us in Moab for the first time. It's always fun to show people why we keep coming back.
We headed up Hymasa trail. This is a new way up which avoids the Jeep road. I always liked the Jeep road. I thought it was fun, but as this was the end of Jeep week, it was better to avoid the road. The trail was fun, though I think less technical than the Jeep road. The weather was amazing!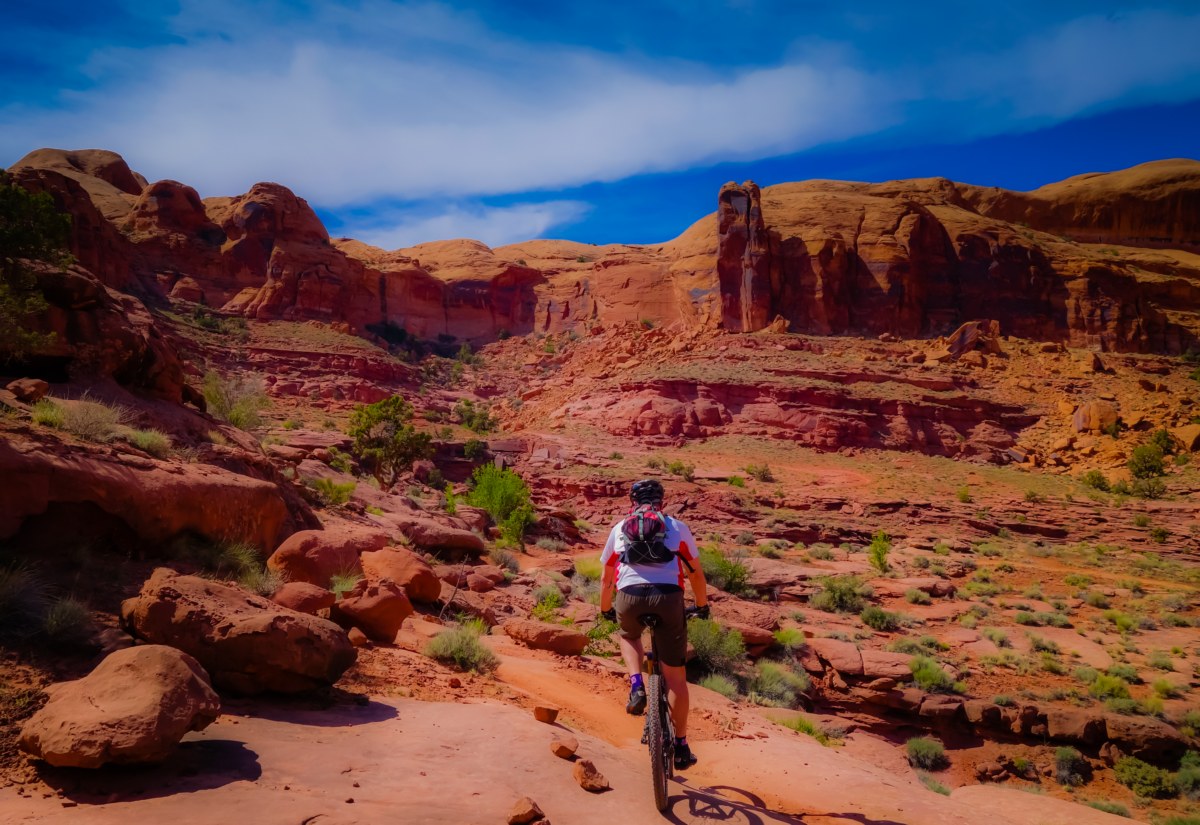 HyMasa certainly adds a bit more of a natural experience than the road. Looks like we hit Spring just right. Flowers popping in the desert are a treat.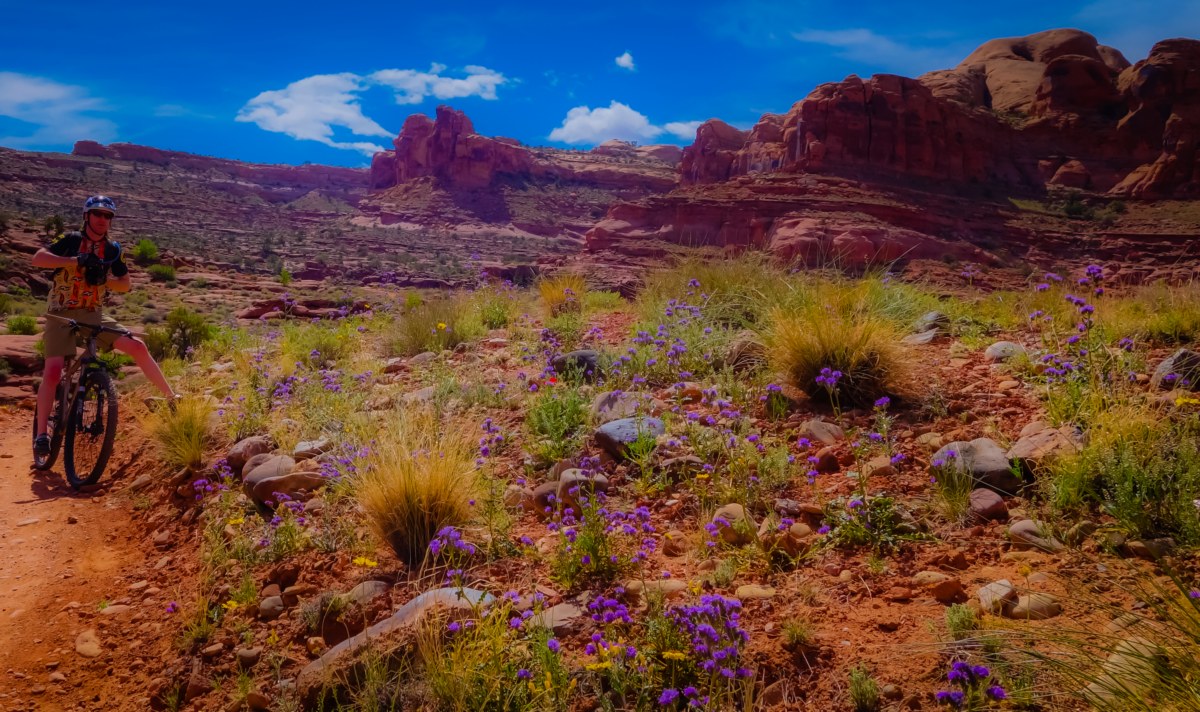 Amasa Back still remains one of my favorite rides. Simple, isolated like an island of rock, and incredible diverse terrain.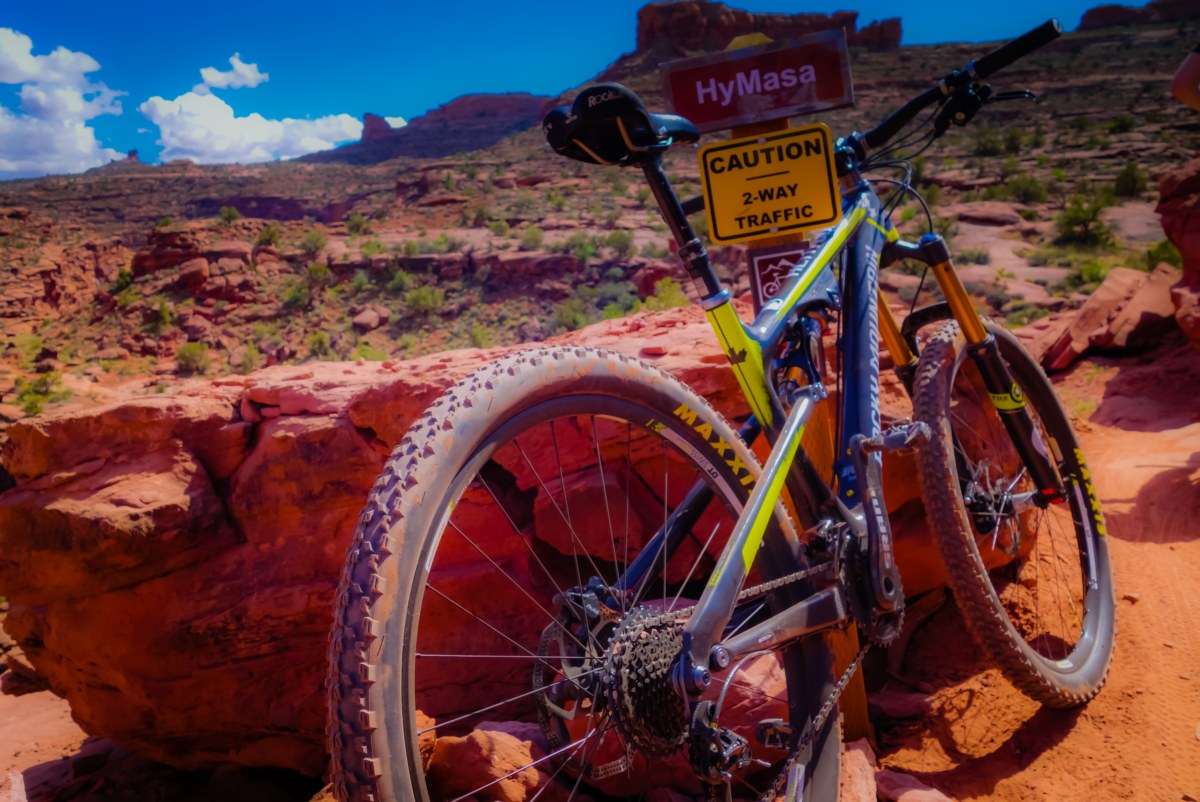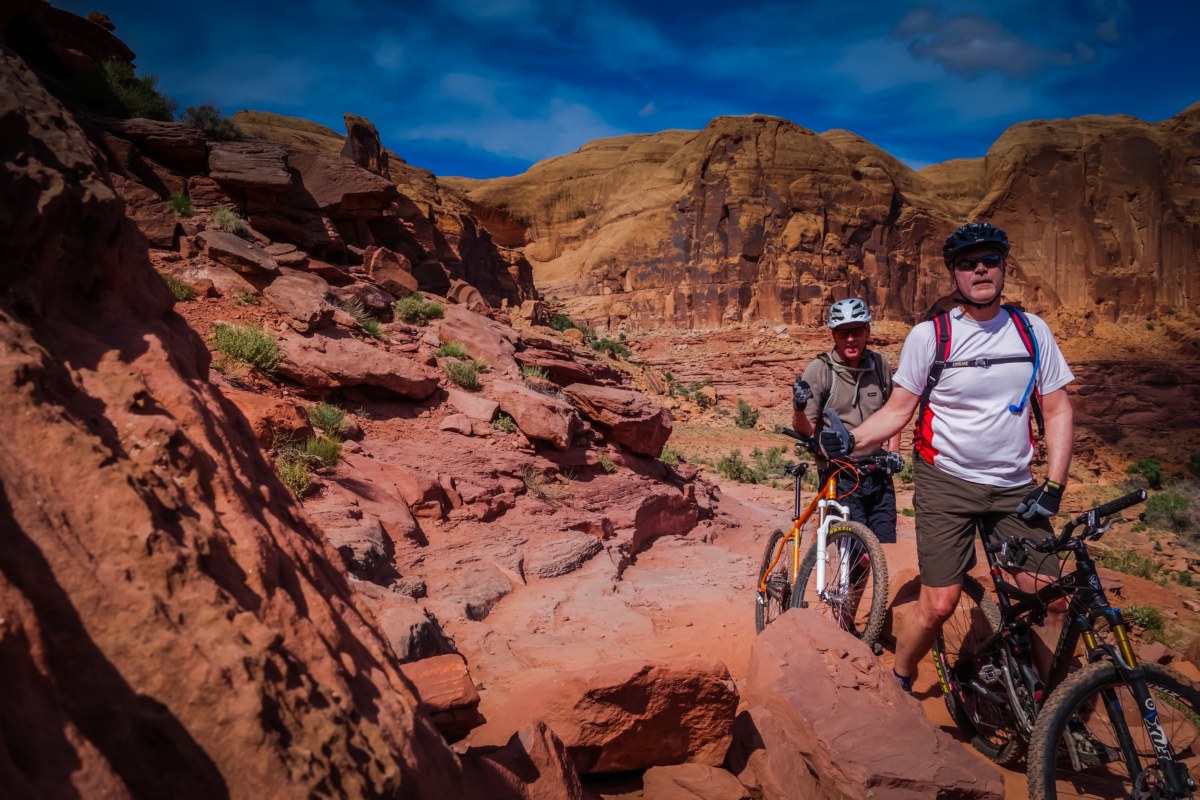 There's lots of stuff to hurt you too
.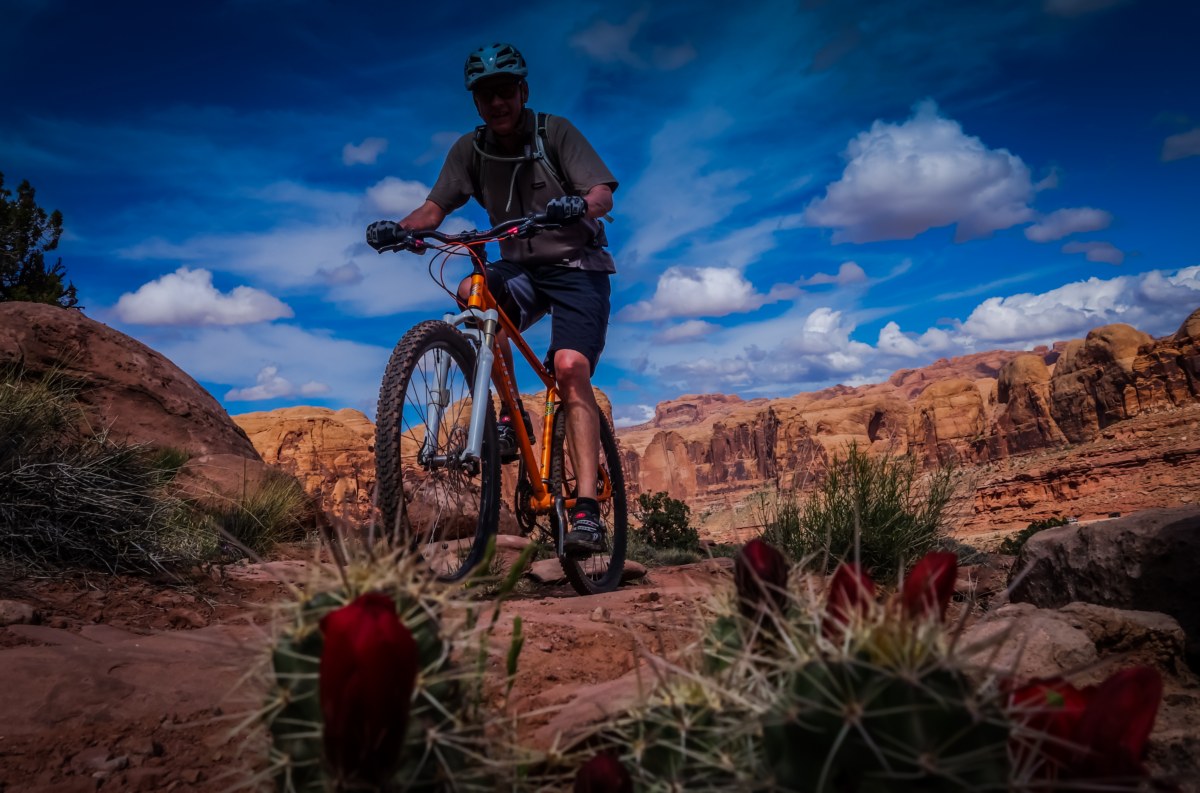 We slowly made our way up and stopped to enjoy the views at the lookout point.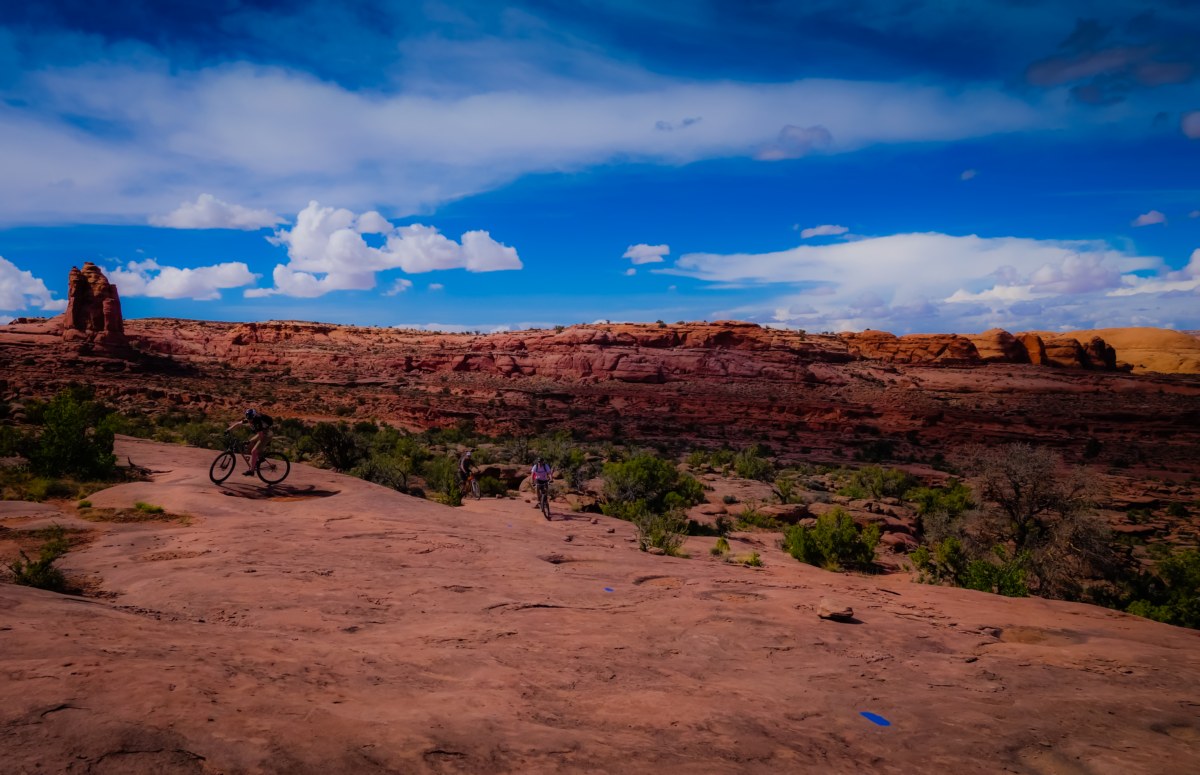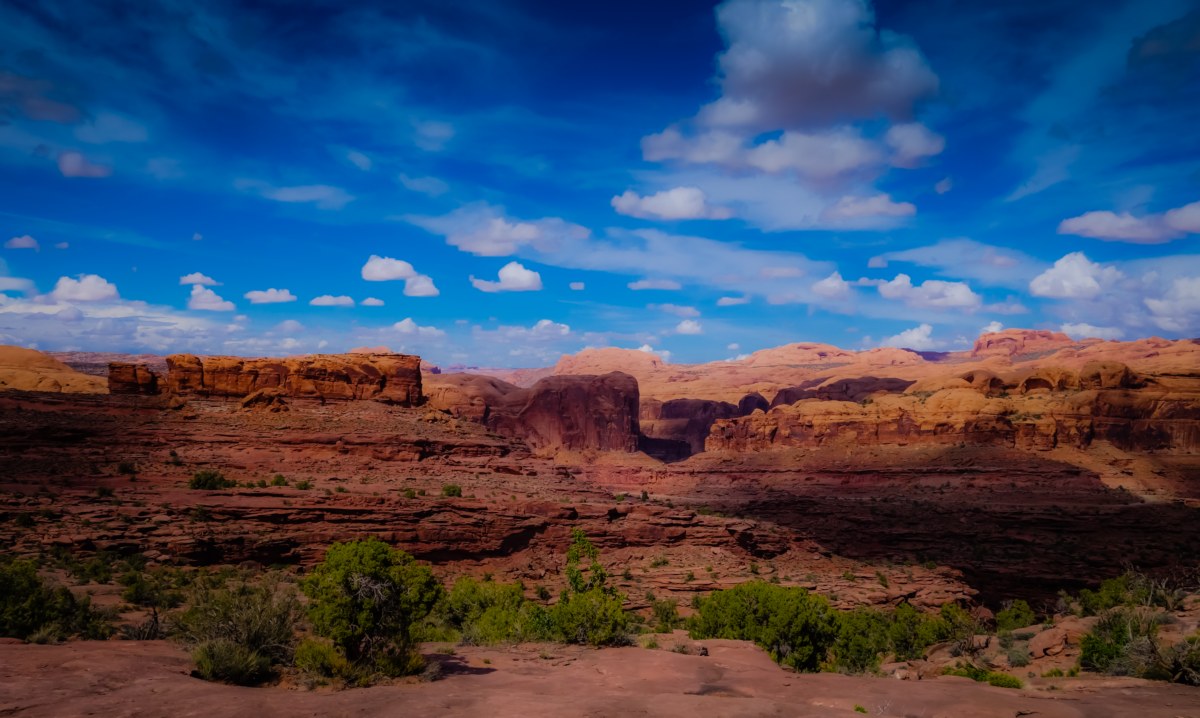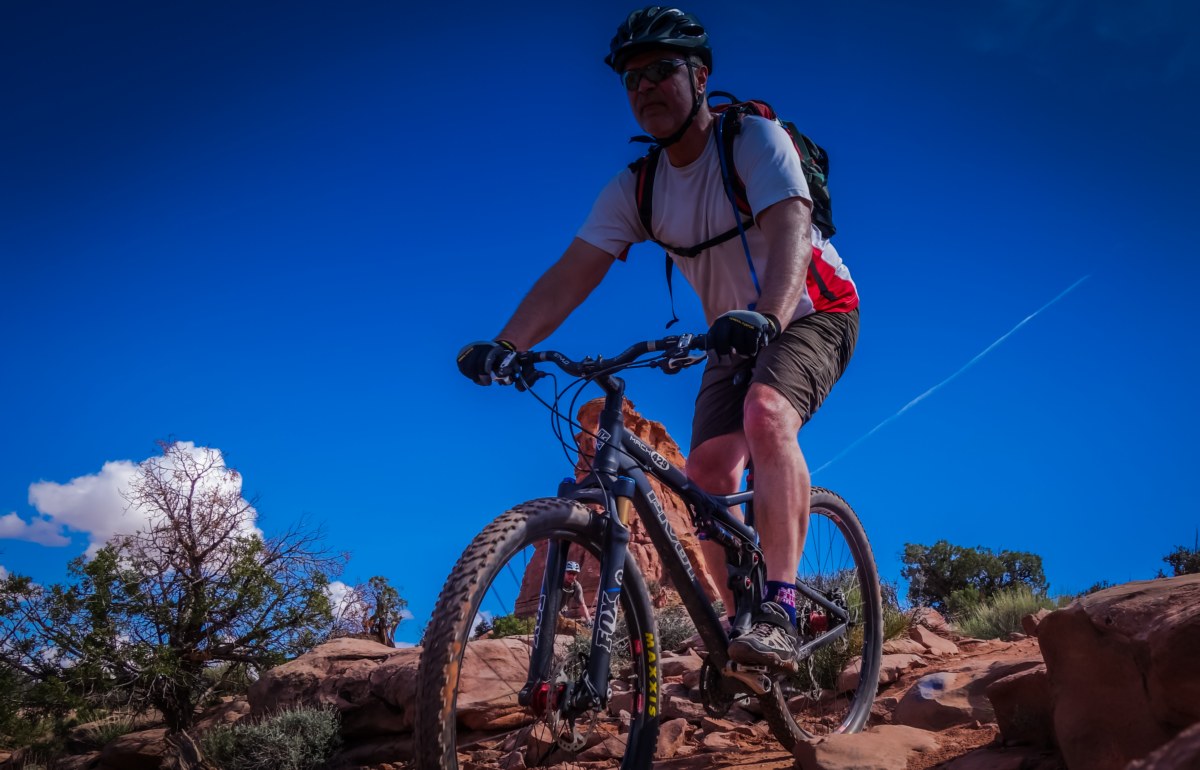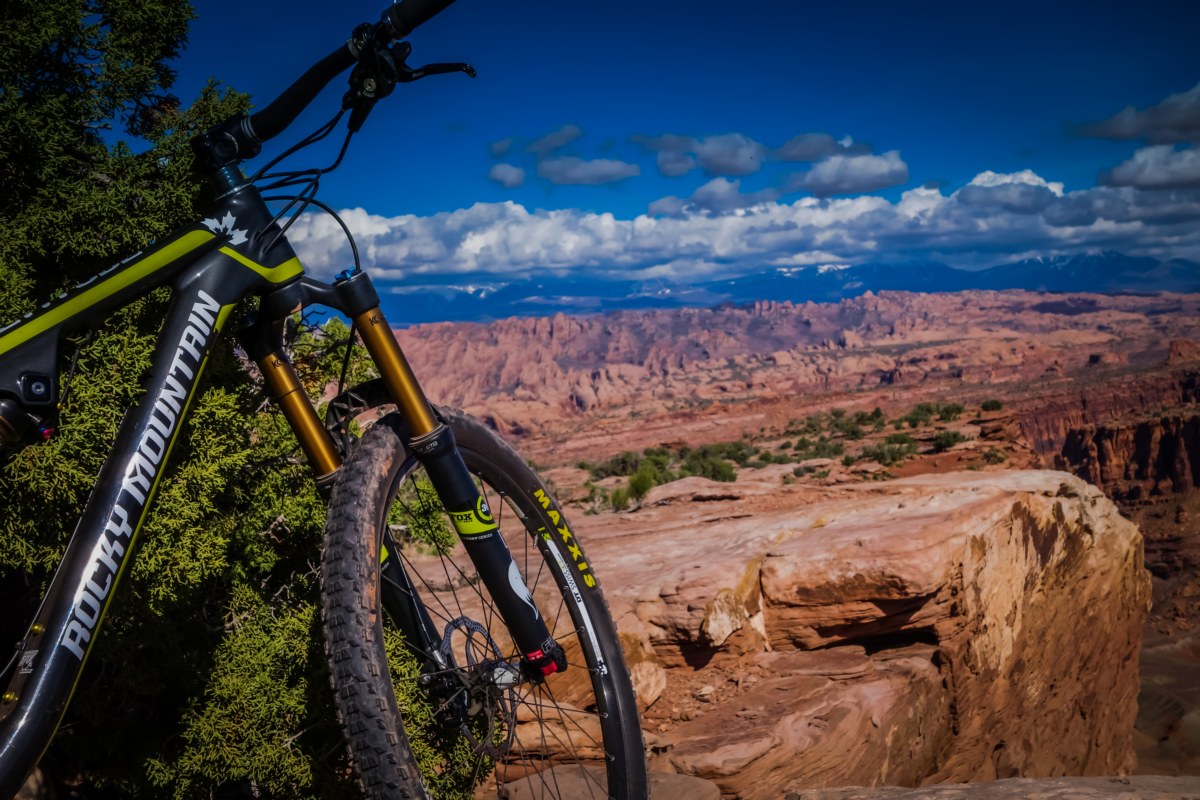 And then there was the downhill. A short spin on the jeep road to the new Captain Ahab trail (new to us). At first, it didn't seem like much. But, oh how that would change towards the bottom.