Discussion Starter
·
#1
·
That first round of rain barely hit Coe, and the forecast was promising (especially compared with tomorrow!), so I found myself heading south around 9am.
But the whole idea of riding today was looking a bit foolish heading down 101: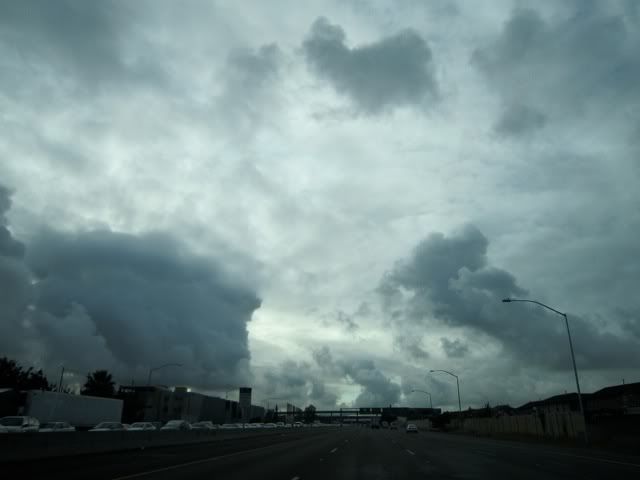 It was a bit gloomy in the parking lot, with a steady light drizzle. One other biker and one equestrian were out on the trails. But no worries, and I headed out at 10:10.
This little guy was out in the very light drizzle, most of the way up Lyman Willson: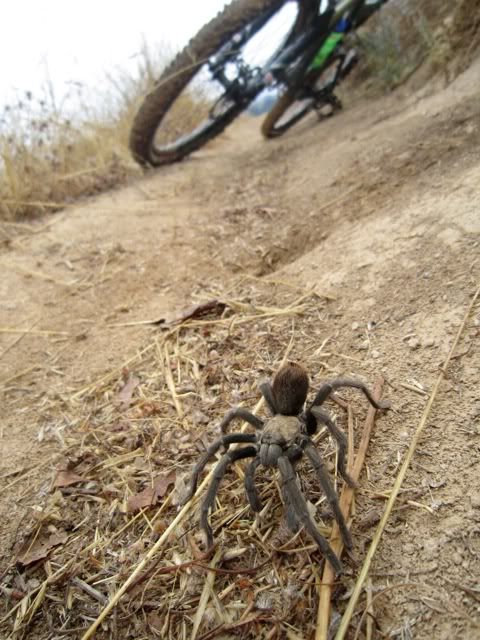 Still in the clouds along Wagon road, but the drizzle had stopped: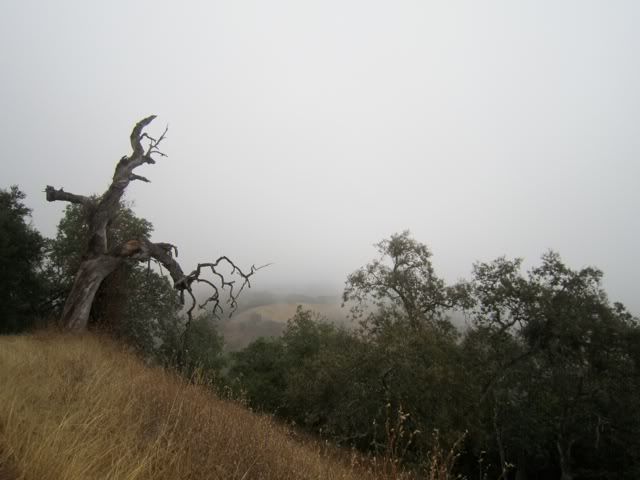 Clouds breaking up near the start of Center Flats road: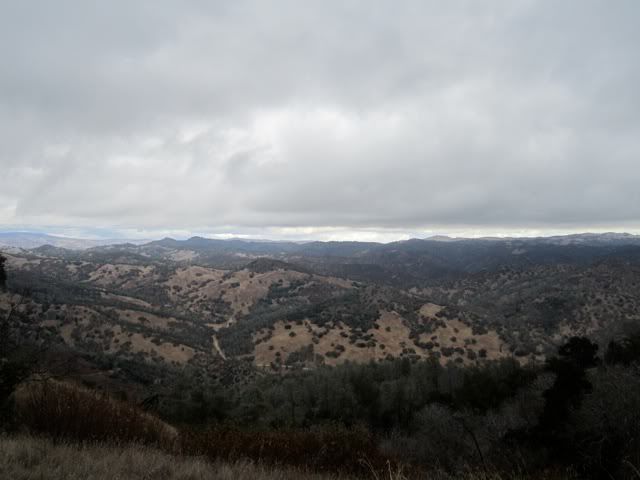 Scherrer Pond - that would be a great diving rock if the water were more than ankle deep: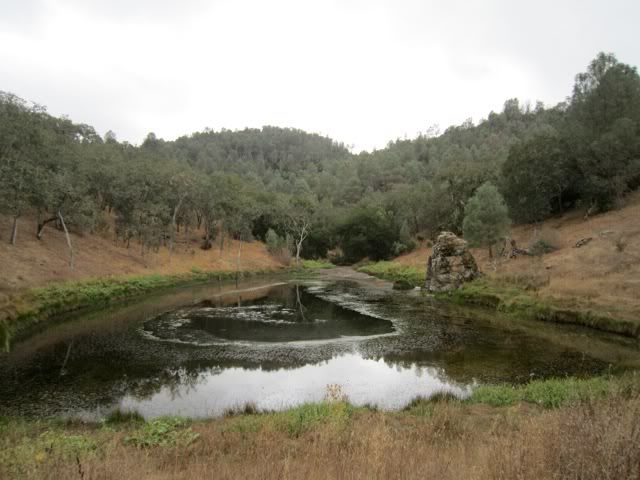 A missing label at the top of Hersman Pond trail - but if you can't figure out where Dowdy Ranch is, no sign will help...
Clouds pretty mellow by now - the sign that got knocked over by the tree is still down: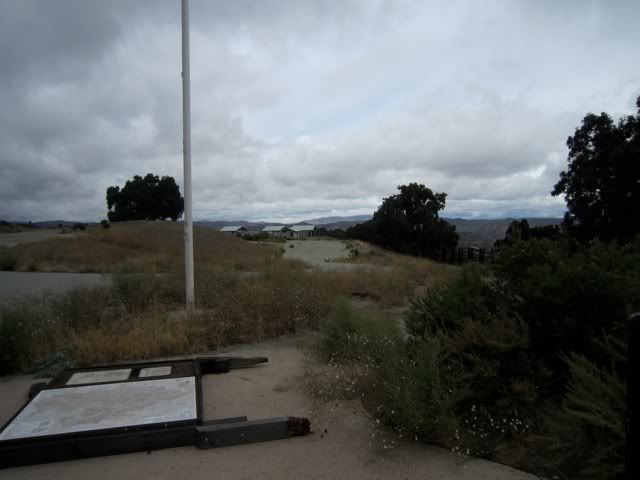 Nice feature of stopping by Dowdy Ranch: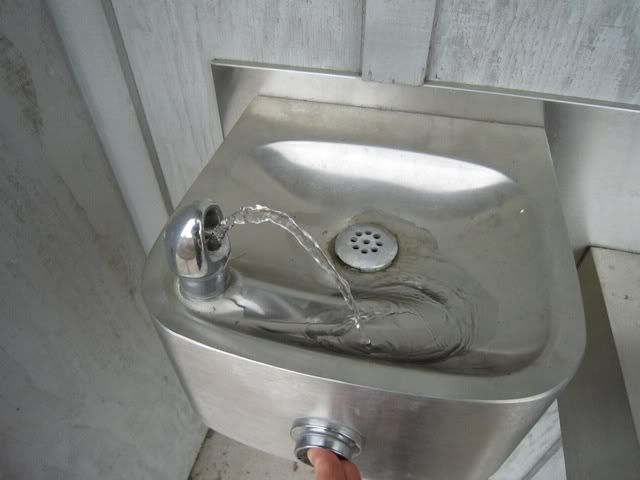 Some sort of space alien visited, but didn't want to use our gross toilets...
Getting sunny!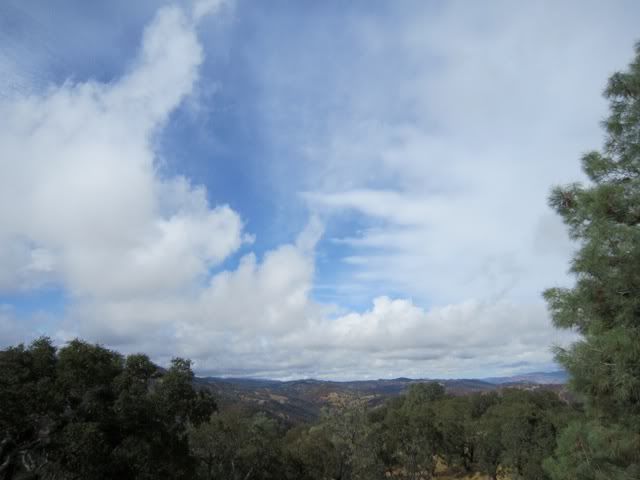 Vasquez trail is really fast and nice, a bit of low brush at the bottom but it's easily ridden:
Vasquez hole:
At the base of Vasquez Road - there was some fresh water on the leaves from a rain shower, but no worries now - other than the hill ahead!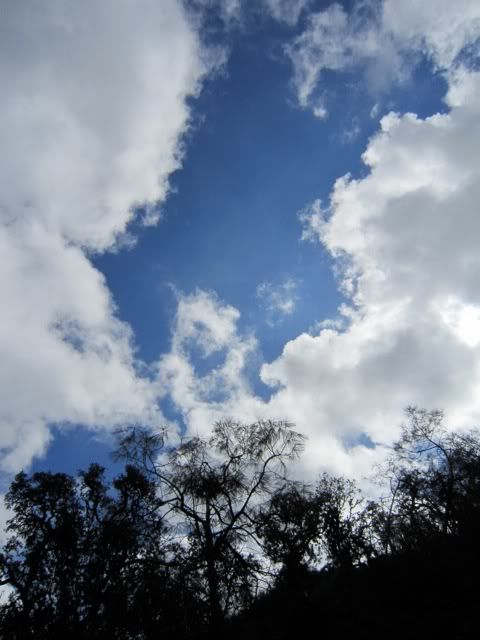 Up to this point I had cleaned every hill, but I knew the reputation of this monster and the last time I was here I just walked the whole thing. This time I was determined to try to get it clean. After a quick hop over a downed tree on an easy section, everything went great until the final long, steep hill. Even there I was doing well, but a long stretch of wet leaves with small rocks mixed in felt like a series of russian roulette rounds with the tires...and about 100 yards from the top I lost. Some birds took off at the shouted expletives... Of course 100 yards is still about 3/4 of the length of the entire Mahoney Wall, so I didn't get too close. And once off, I was unable to get back on the bike no matter what I tried!
On an easy section of the climb up Vasquez Road: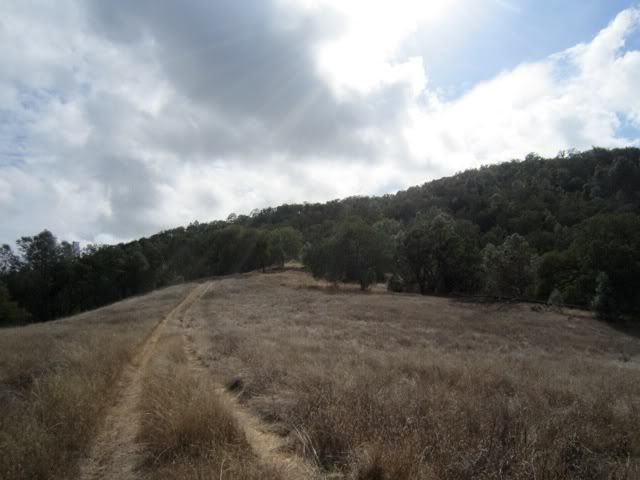 Even up top, you never run out of climbs...it is Coe after all...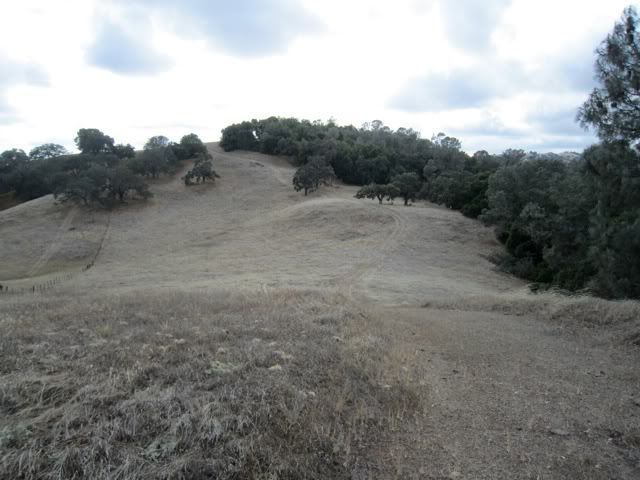 Excellent views, it's pretty cool being on a huge windswept ridge:
The 4th of the 5 tarantulas today: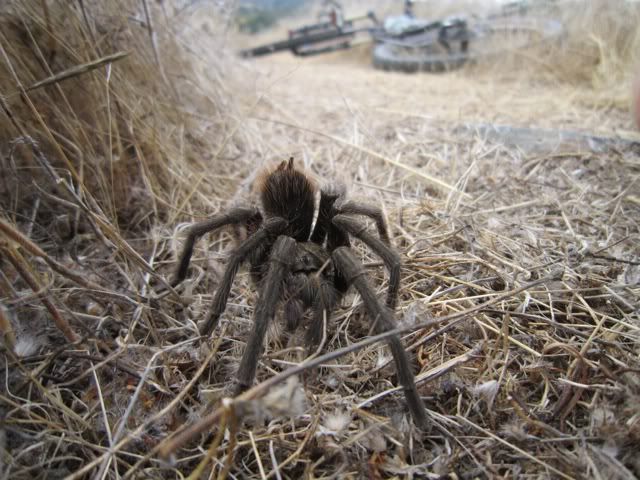 Luckily certain 4-legged animals prefer the meal in the foreground!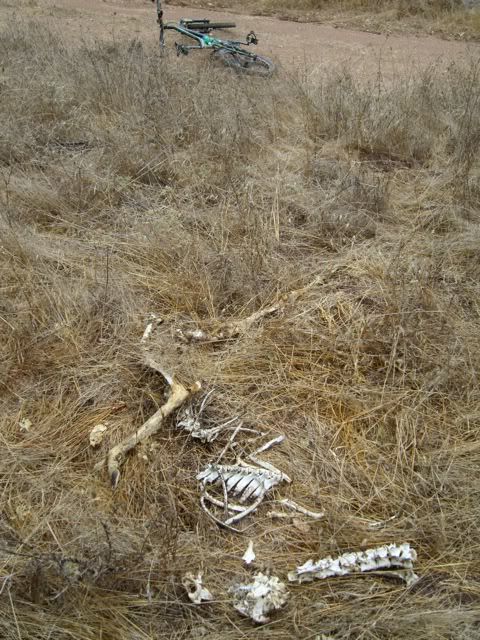 Along Bowl trail - the clouds are getting a bit threatening again: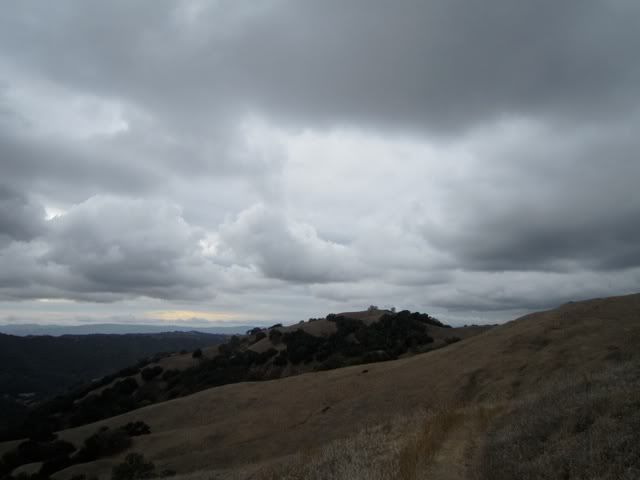 At Bowl and Middle Steer Ridge - all downhill from here!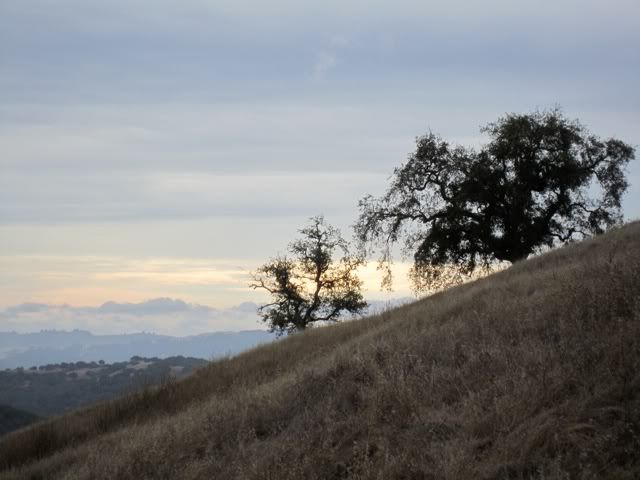 Route: HH - Lyman Willson - Bowl - Wagon - Center Flats - Scherrer + Scherrer Pond - Kaiser Aetna - Center Flats - Hersman Pond - Dowdy - Hersman Pond - Center Flats - Vasquez Trail - Long Dam - Wagon - Bowl - Middle Steer Ridge - HH
26.8 miles, 4:56 moving, 6:36 total, maybe 7K?