Called "C Frame" which could be either a Competition or an Annapurna. Cantis on the seat stays, beauty rings, bi-plane fork with LD stem, cartridge bearing BB, ovalized seat tube @ bb shell, short horz front facing dropouts that may be Suntour (not mine yet so I can't really scrape the paint away). Turned into a single speed cruiser.
Now the weirdness is that someone paid to have a black sparkly paint job on in the '86? 89? Anyone know the sprayer?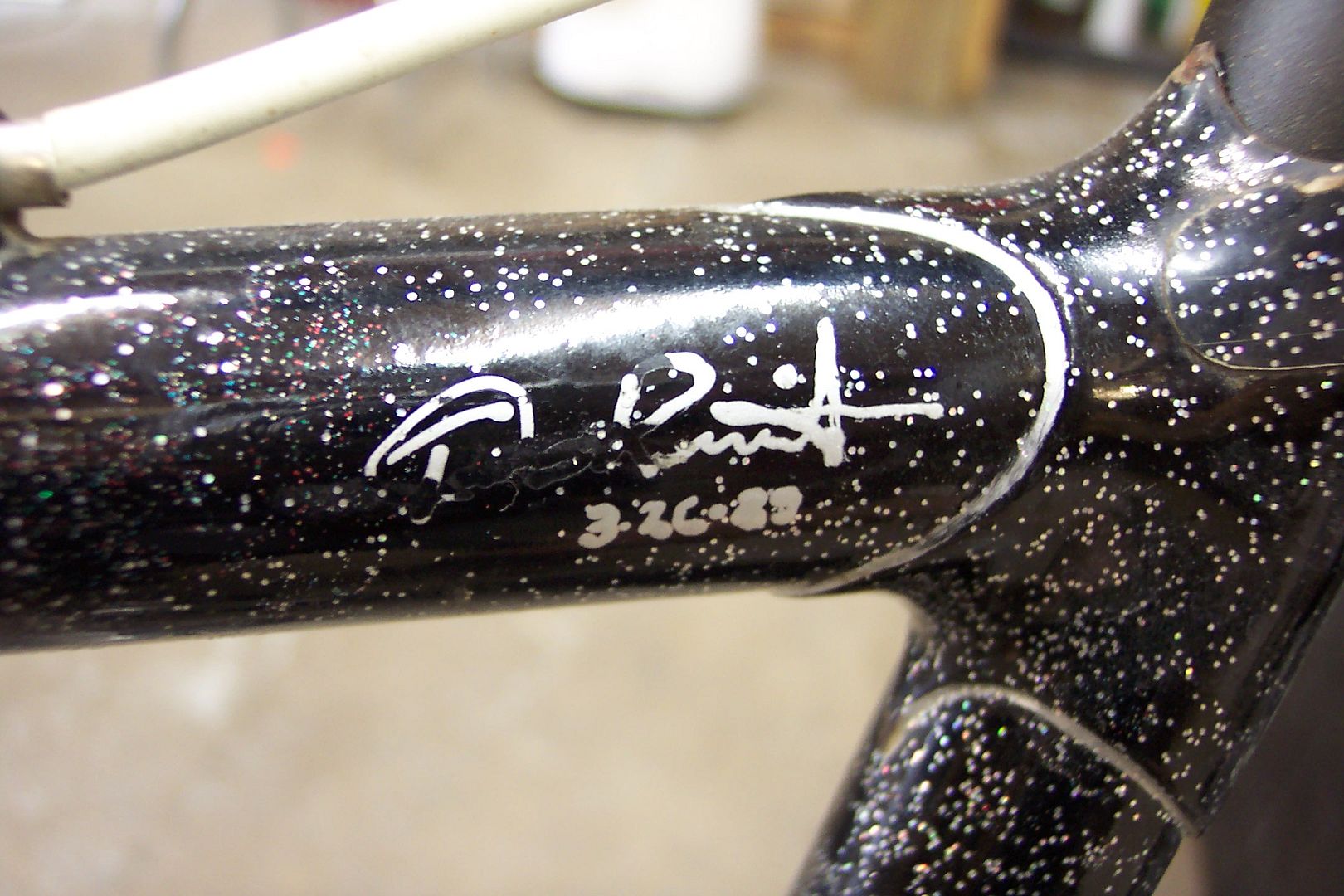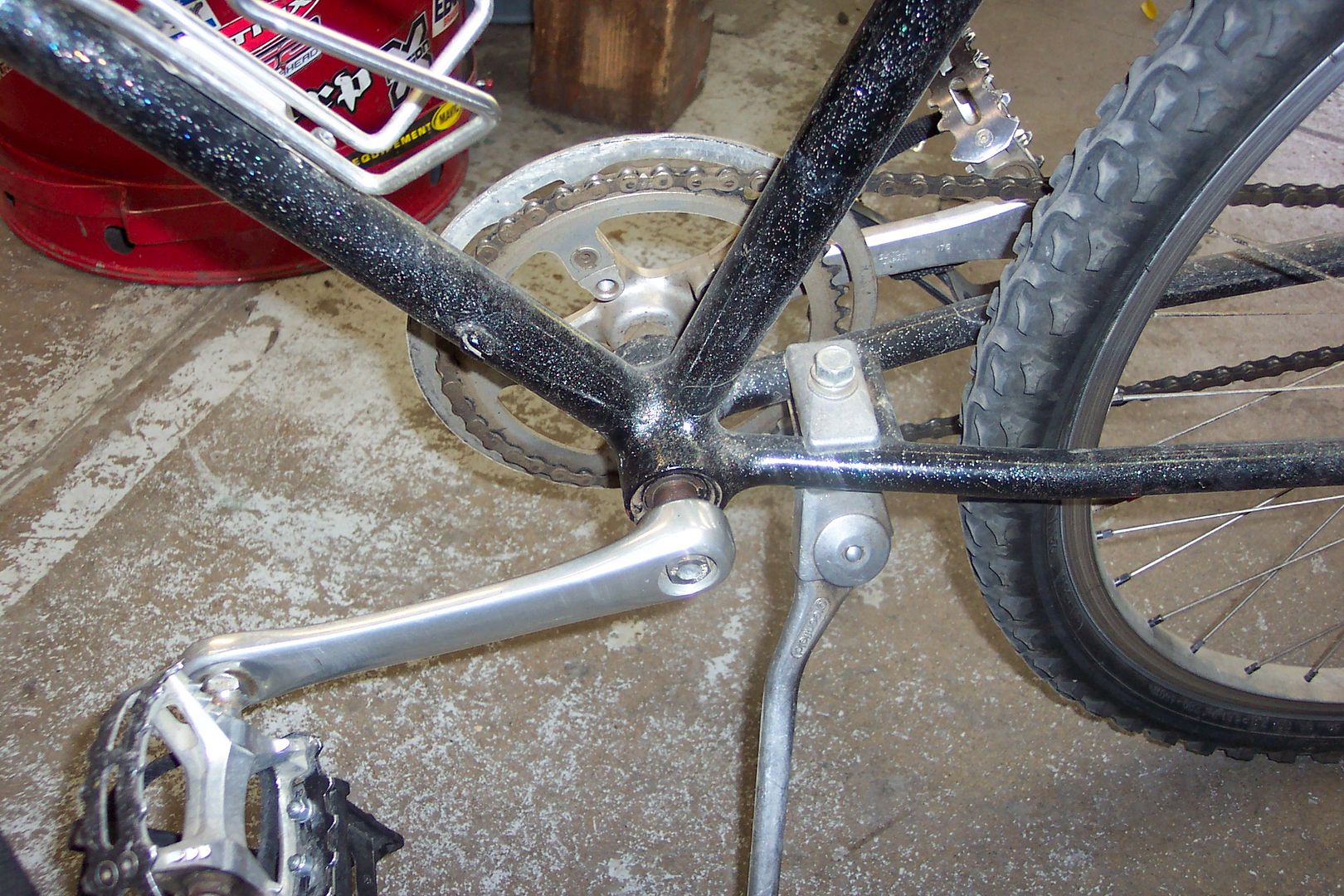 Today has been a fun day at the shop:
1. Schwinn Sierra, pre-index black chrome all OEM down to the white right dropout "Schw App GIANT" sticker.
2. 1985 Fat Chance 24/26 "womens specific" from the original owner, used to have Powercam rear brake and Dearhead rear derailleur. Has the brake levers mouted upsidedown so the Shimano reversable spool shifters have to be angled back & downwards.
3. Montagna SIX mixte frame with welded on "Shark fin" with Suntour XC Sport kit rolling on OEM tires