Discussion Starter
·
#1
·
Ok this is self congratulating... I celebrated my 7000 mile bike commuting milestone recently. What so special about 7000 miles you ask??? Well it is the calculated mileage I needed to ride to pay for my bike investment through gas savings bike commuting to work. So my Specialized Rockhopper 29er is paid for by my own sweat and peddle power.
So what did I do to celebrate this milestone, I purchased another bike. I know most of you will understand, as I have been reading this forum for the last year and half for information and inspiration. You ask what did I buy??? I know I'll be flamed here since it was not a mtn bike. A Cervelo S1. I know it's not a commute bike either. But hey, if you live in Kona, Hawaii and your commute route is mostly a small part of the ironman route, you feel out of place not riding TT/Tri or fast road bike. Anyway, below is some bike porn of my 29er (comutified) and my new Cervelo. Oh, and no I'm not taking a razor to my legs.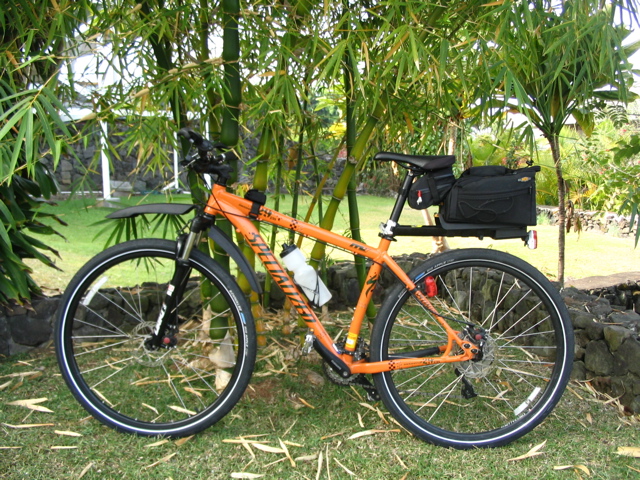 29er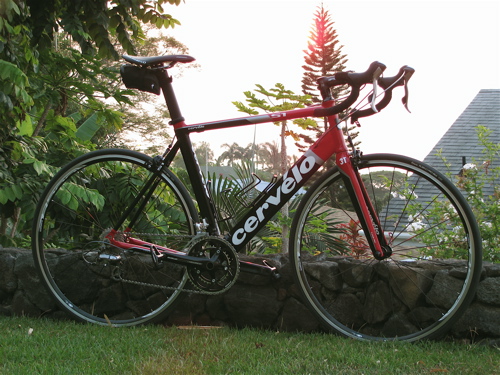 Cervelo S1
Now I'm committed to ride another 18,000 miles to pay this one off.
Happy New Year!