Discussion Starter
·
#1
·
Hey all,
This is the first of my posts documenting my Cannondale Prophet build. The aim is to create the first "modern geometry" prophet with the original lefty.
A little background first; I got this bike over a year ago after discovering mtb in my junior year of high school. I like the unconventional and unique so I naturally fell in love with the lefty fork and the engineering of the Cannondale of yesteryear. This particular prophet is an XL which has a super long headtube to provide the modern reach numbers I'm after. (crude measurement says 490mm or so).
After some moonlighting on various forums I found this very insightful thread: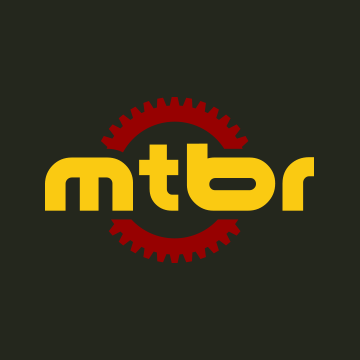 I have a Prophet that is converted 650b. My only complaint is I have to run the frame in Xc mode for tire clearance. I've had a few people tell me over the years there is a headset and a different tube you can get for the lefty to slack it some. Can someone link me what I would need?

www.mtbr.com
Fast forward a year of research and searching for a Project 321 clamp-on adapter I finally got hold of one from a lovely gentleman from the east coast. By coincidence, its custom anodizing is close in color to my frame.
With the guidance from the above thread, I ordered the Works 2-degree angleset and waited for the various mail couriers to do their thang.
With both ingredients in my possession, it was finally time to realize my project.
A couple of love taps from a dead blow and the oppressive 1.56" steerer was removed.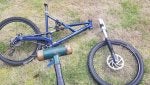 It was at this time I realized I ordered the wrong headset. I was meant to get ZS49-EC49 to preserve the original stack and clamp spacing. I got the ZS49-ZS49 by accident. It would take another month for the correct one so I proceeded with this janky setup. (get the right one my setup means the clamps arent entirely where they should be.)
In the Works headset went and I got my first glimpse of the new frontend.
The 780mm bar and 50mm stem bring the cockpit to the modern-day. No 100mm stem for me.
Then it was the standard steerer shortening and star nut install before it was ready for a pedal on the street. Looks pretty good so far for a 15-year-old 26er.
with the correct Works headset that keeps the stack the same, unlike mine which lowers the headtube slightly, the headangle in the "freeride" shock position will 65.5 degrees. With offset shock bushings you could push that another degree slacker.
I have more upgrades and changes on the way. I am building a new heavier duty wheelset with Schwalbe Majic mary's which I will post soon.