I'm not an engineer but I have been pedaling a variety of suspension designs around the woods for a long while. That is the only credential I have so don't go asking for much past what I have already written here. I have owned ATLAS and ICT bikes from E as well as the K2 version of DT's Stinger. To round out the list I spent a good number of years on a GT STS and a SC Bullit. All had some good traits but none were ideal. I only recently (early spring of 2005) came to the Turner camp looking for something better. I found it in the form of a 6 pack. It is my only bike and gets used for everything from pulling a trail-a-bike to DH racing and everything in-between. Well, there is not much I can say here that hasn't been written, photographed, filmed, graphed, measured and analyzed to the "dead horse" point in the hundreds of posts before mine but here it is.
My setup:
<O
</O
2005 6 Pack front triangle with 2002 RFX 5" rockers. I ran a DHX Air and a ZAM1 in 130mm mode for the test. The TNT rear was the 5 Spot flavor. I know, not a very "pristine" set-up for proving a suspension design but it's what I had - deal with it!
<O
</O
The ride:
Due to weather issues the ride was cut short to about 14 miles, but I think that was long enough to see how it performed. The trail featured a lot of climbing over very rocky; root crossed and loose washed out terrain. Once all the climbing was done there were long sections of technical single track DH and a very long, high speed fire road DH.

Link

to MTBR reviews of this trail.
<O
</O
My Methods:
<O
</O
I hung out at the back of the pack in an attempt to take the ugliest lines possible on the climbs (yeah right - good excuse though). I hit every root and rock I could see (and some I couldn't) to try to get some pedal feedback. Never happened. I tried granny and middle ring experiencing excellent traction in every situation. On the DH sections I hit the brakes at all the wrong times in an attempt to lock out the suspension or experience the dreaded "brake jack" (as a one-time 2001 SC Bullit owner I am very familiar with these symptoms) but it just wasn't noticeable. The fire road DH hit speeds of 27mph and it just railed through the unbanked corners. The TNT might be a hair stiffer laterally than the HL but I can't say for sure unless I did back-to-back testing which wasn't possible Saturday. <O
</O
<O
</O
My conclusion:
<O
</O
IT'S STILL A TURNER!!
<O
</O
It was a fantastic ride. I never had the feeling where I wished I had just left the HL unit on the bike. I can honestly say that I would have no problems (performance related) with getting a TNT rear should I ever break my HL rear assembly. My only problem with the TNT rear is the aesthetics. Next to the HL unit its look is industrial blah. Should DT add a little more CNC work and keep the stiffness I'd be totally happy.
<O
</O
SS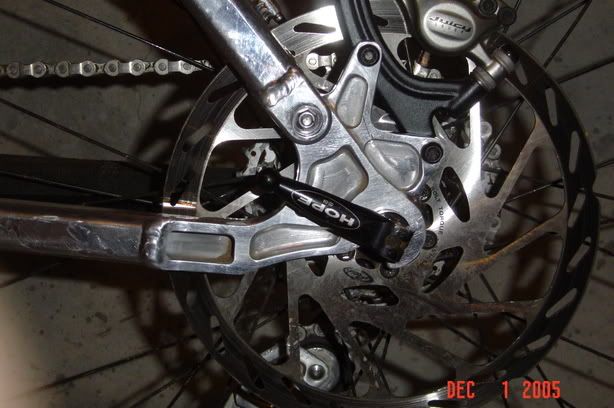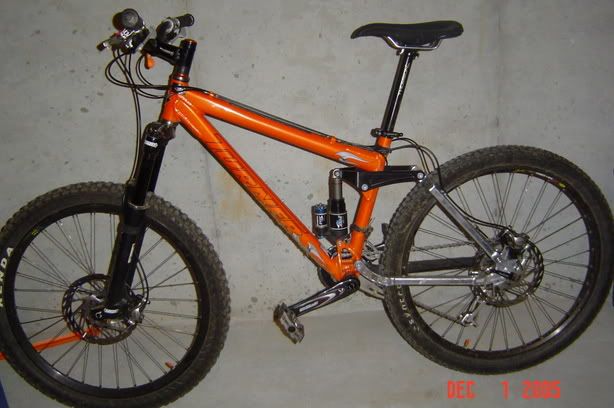 ffice