Hi guys,
Finally got to build up the 5.5 Pack. Here it is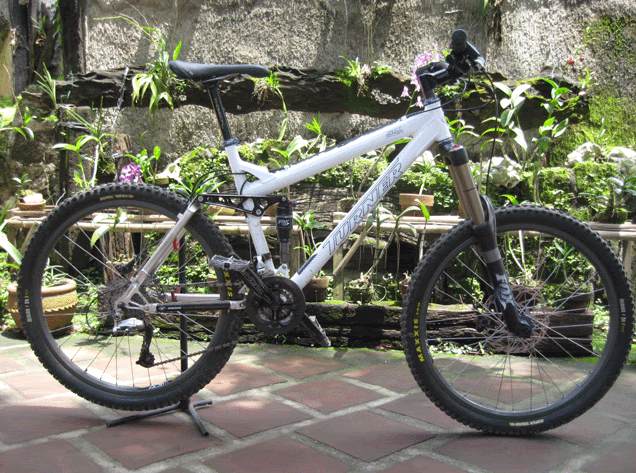 Thanks to all the buddies who gave me advice, specially nybikes1971, davep and trailadvent (churr!)
Thanks to the Homers who led the way and whose experiences and testimonials on the board gave me the courage to frankenbuild my bike
Thanks to local Turner dealer emrs0414 for the new style headbadge and the decals :thumbsup:
Some more views: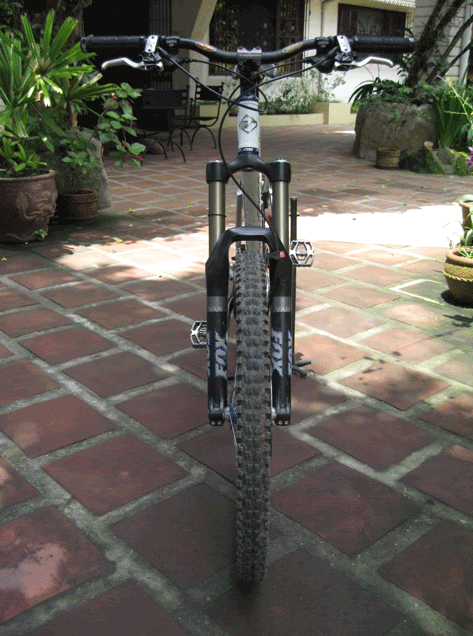 Stiff and plush front end with the Van 36
New style headbadge - thanks Nolet!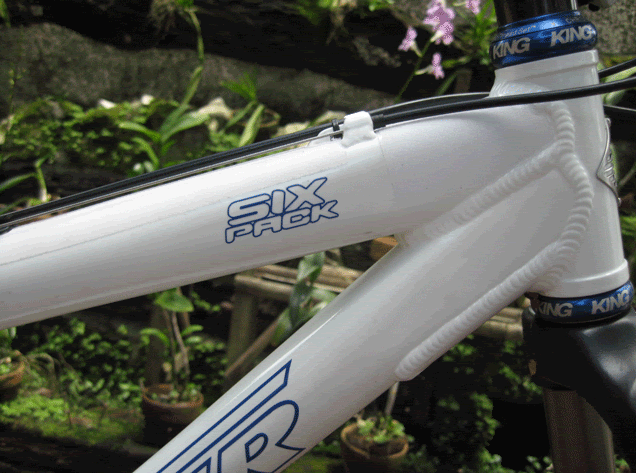 06 Six Pack front triangle...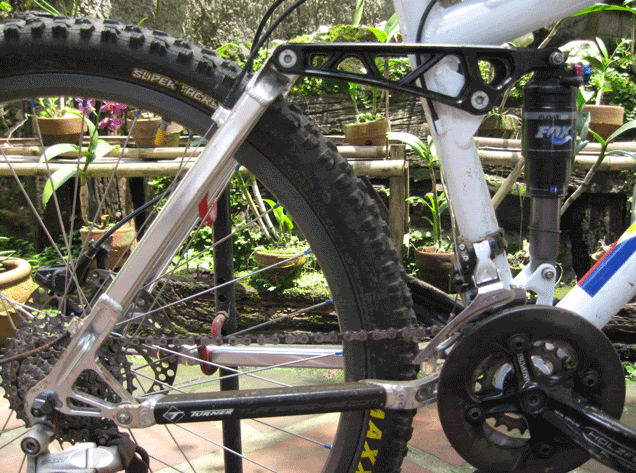 mated to an 05 Spot rear...
using 07 5.5 rockers - thanks nybikes1971 for all the great info!
Yet another proudly Philippine Turner owner
It's a heck of a sweet bike -
been trailing it three days straight -
gotta love a bike that makes you wanna ride
Happy trails, all!