Discussion Starter
·
#1
·
I got a pretty awesome opportunity to stay at the family cabin in Big Bear
(which you can rent too!)
for the better part of July. I couldn't exactly take 3 weeks off work but I since I telecommute, an internet connection was all I needed to make it happen. An hour or so of singletrack in the mornings before work is a great change of pace. Me and mrs. Superstock got to know the local trails pretty well on our morning rides. Chairlift on the weekend and some moto action too rounds it all out.
Big Bear has a pathetic chairlift policy: no bikes with over 6 inches of travel, 35 pounds and 2.5 tires. They don't want DH bikes up there for whatever reason (insurance, wear and tear). There have been plenty of rants about this topic so I'm going to highlight the positives of this. You can build up a pretty mean 5 spot or RFX and slide in under the requirements.
I put a coil shock on my 5 spot, some 2.5's (not really legal) and cranked my 55 all the way out (after I got to the top of the mountain). Its not a downhill bike but you can still attack the DH pretty seriously. The 2.5's really make a difference.
Here is my Spot in DH dress: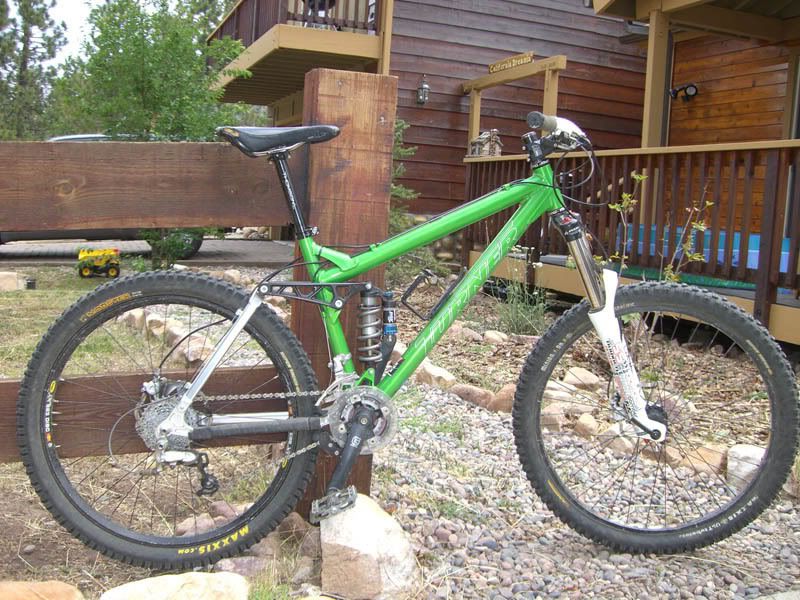 Still some clearance even with the 2.5's: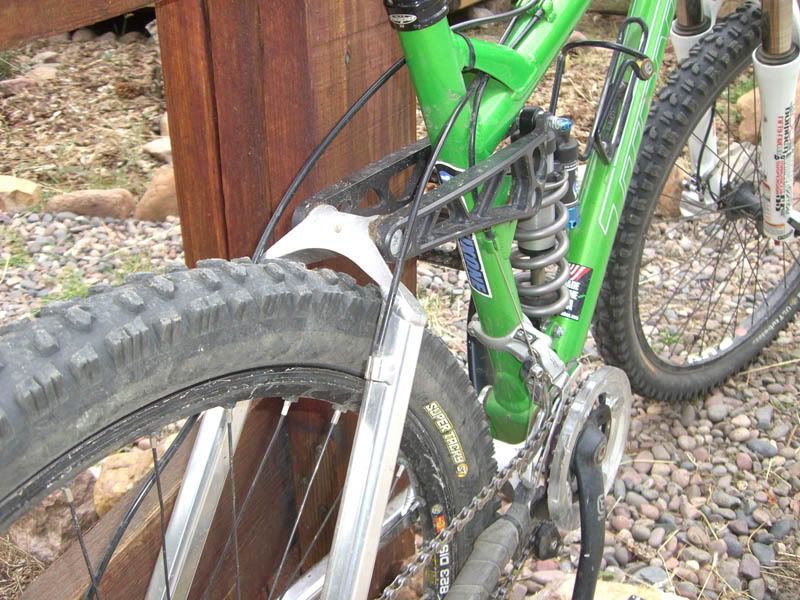 Hit the lift with DT and my buddy Will. DT had his iron glimmer gray RFX with 2.5 DH tires, and Will is rocking a 6 spot with 2.35:
Ran into my old teammate Maxine from the Simple Green/Turner days: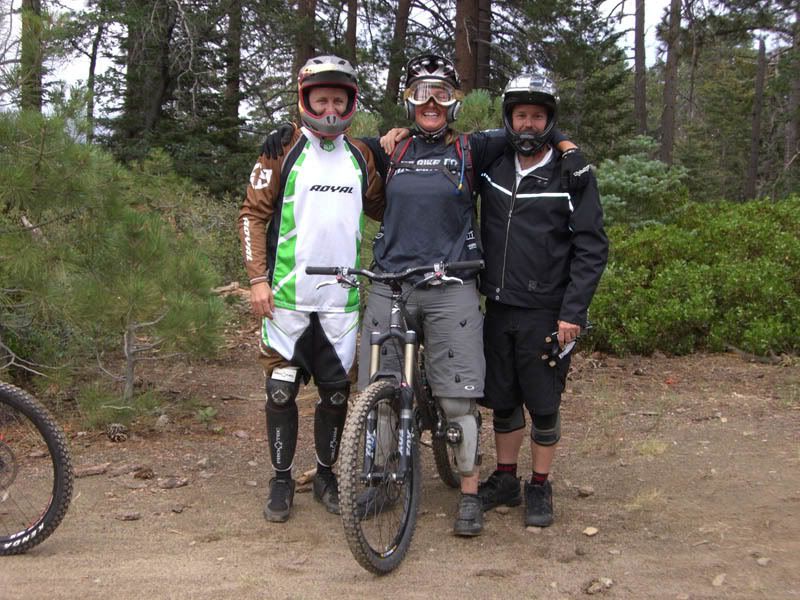 The XC riding was a lot of fun. I had raced XC there a lot years back but hadn't ventured off the main courses. Me and missus going up to the lodgepole tree and siberia trail:
Castle rock:
Falline:
View of San Gregornio: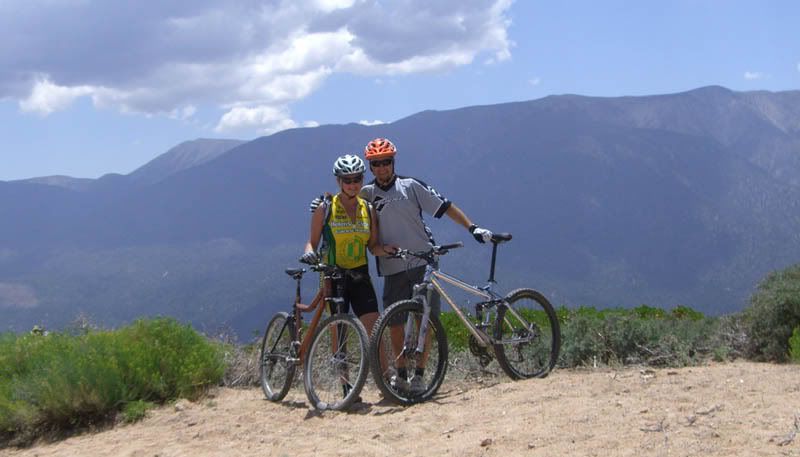 I took one of our cabin guests for some lift accessible riding. I put him on the 5 spot and snuck my DHR on the lift. I got chewed out for having too big of a bike but they let me go 'just this once'. Dylan the cabin guest had never ridden a full suspension bike. He is a surfer and a musician (his tunes are on the turner videos) and it was interesting to watch him 'surf' the 5 spot. I was impressed!
Here are some video clips of the Flux, 5 Spot and DHR in action. As fast as I think I can make the spot go, there is no substitute for the DHR. Its a speed machine:
Back at the cabin, Dylan's son (left) and my son Tyler (right) pushing up the hill for another run: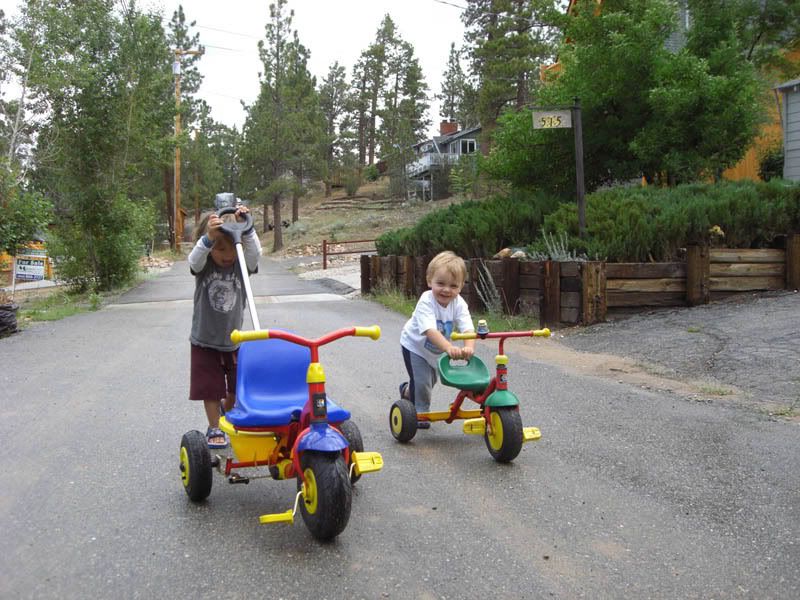 2 weeks down, 1 one more left!
S