God, so I HAD a nice AM bike, but then I took it all apart
some of you know, I'm in the process of building a SS AM bike. I want it to be VERY light. most likely in the 25-27 pound range. right now, I've got a Manitou Splice Comp fork. its started squeaking ! only manitou that has ever failed me.
so I need something to replace it. I dont have a ton of cash, so... I was going to get a 150mm Z.1, but my frame changed. so I'm looking for a 130mm fork. nothing really fancy ...just not squeaking and being flexy as hell.
so, the two forks I'm compairing are a 2005 Dropoff Comp. 20mm through axle 130mm of travel roughly 5 pounds. free, I own it, but would have to buy a 20mm wheel ~$120.00
the other fork, a brand new 2006 Marzocchi AM2 standard QR. openbath SSVF and has rebound adjust. roughly the same weight. $179.99
but if I go 20mm with the dropoff, I have to buy a 20mm wheel. wich will be expencive. also probably not the lightest solution.
if I go AM2 I get a little better dampening and rebound adjust. if I go dropoff, will have to buy a different wheel. might gain too much weight. worth it?
so what should I do ? do you think that haveing a 20mm setup will ruin my dream of a 25 pound hardtail ?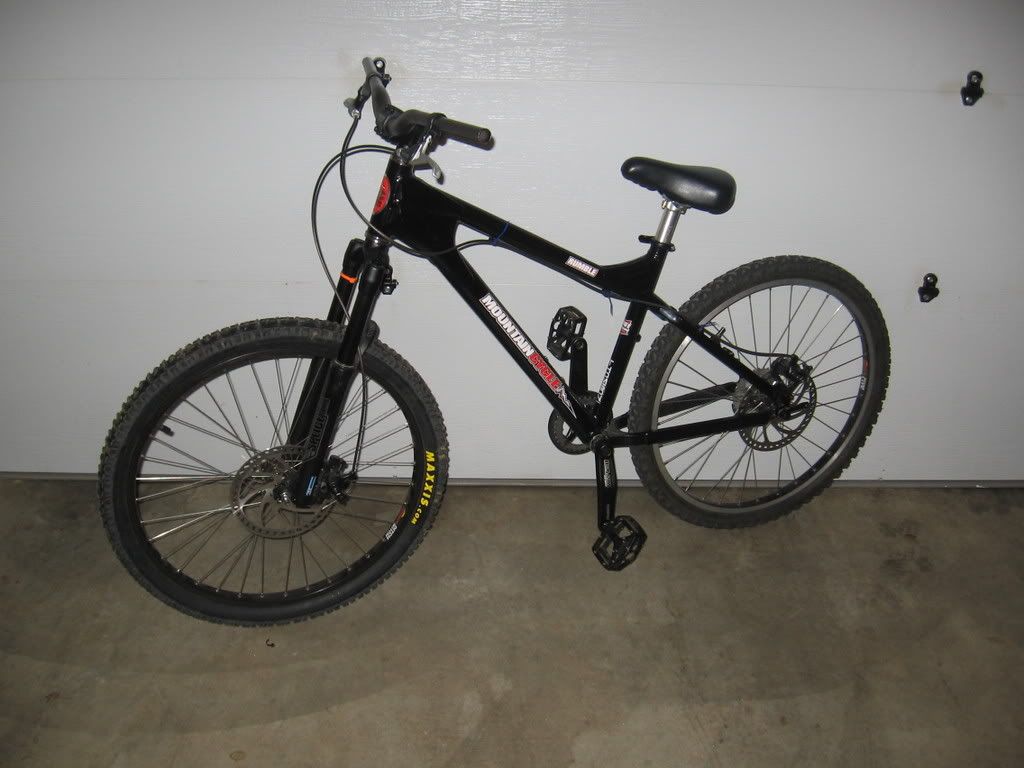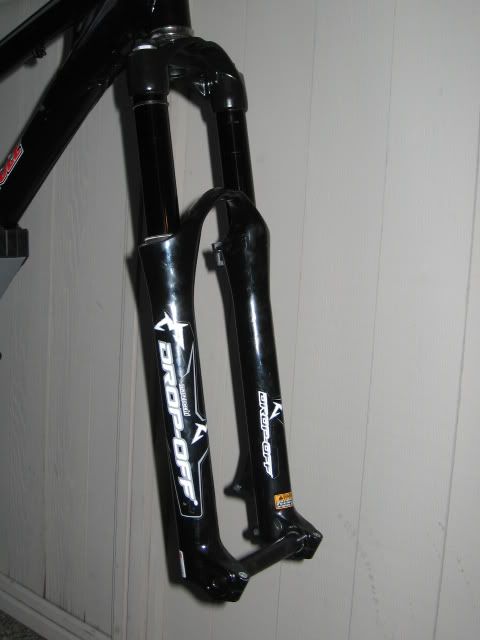 theres my dropoff.
and heres the AM2
https://www.jensonusa.com/store/product/FK501A02-Marzocchi+Am+06.aspx