Discussion Starter
·
#1
·
I had posted before the few bikes I was looking at and pretty much people told me that they were "junk" and that for a $1,000 price range that I would be much better off looking at a 26er or a rigid fork!! Needless to say that was pretty discouraging so I went out looking for more bikes and found what I think is a great bike for a good price.
The other ones I was considering before was the Jamis Exile 1, Cannondale TRAIL SL 29'ER 4, Specialized Rockhopper Expert 29, Gary Fisher Cobia, and the Haro Ally XC.
What I have found is a 2009 GT Zaskar Elite 9r for $1,119 and it used to be $1,999. I think this is a good deal considering the compononets that is on the bike plus the savings of almost $900.
One of the thing I like about this bike is that it feels a bit lighter than the others I were looking at. It has the Rock Shox Tora Race 29 front suspension with 100mm of travel which most of the other bikes I were looking at had the Dart 3's. The others I looked at had the Shimano Deore, but the Zaskar has the Shimano Deore 27-speed drivetrain with SLX rear derailleur, Juicy 3's brakes.
Here is a pic for you guys in case you are interested.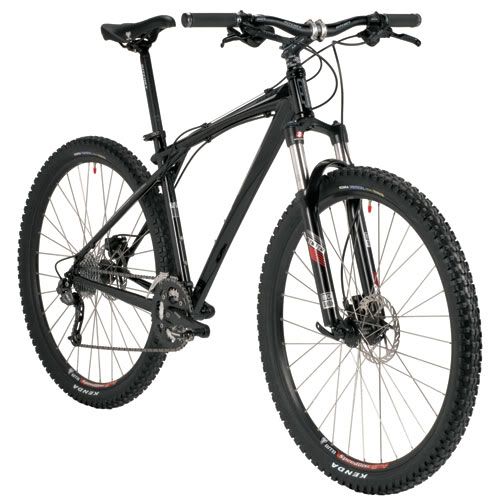 Now, guys that I have gone up in my budget from $500 to $800 to $1,000 to $1,119..... is this finally a decent bike? Or is this still going to be a "pig of a bike"? I thought long and hard about buying a used bike, but there is always that SMALL chance that the frame might crack or something might break and I will not have the lifetime warranty for it! Any input would be appreicated!