Discussion Starter
·
#1
·
I know.
Another
Homegrown
Last fall, I found this frame in a friend's basement. I recognized it as one of the Team Evian Schwinn Homegrowns from about 1994. Sure enough, its owner had picked it up at one of Ruthie Matthes' yard sales.
This sat unloved in the garage all winter, not certain what I wanted to do with it. With all other projects waiting on outsourced work, I figured I could at least get this built with basically parts I had laying around. With help from a few US VRCers, I was able to to finish this.
I've confirmed with FTW that either he or Chris Herting built this frame for the team in 1994. It is unbelievably light, and the welds are impecable. The builds for the team were a pretty standard setup for that year: Full XTR M900 with Continental, Scott, and Mavic helping out with parts. This frame is missing the "Team Evian" top tube decal, so I'm guessing this was one of Ruthie's training bikes. It has a few battle scars and small dents, but nothing serious.
In the end, its not a Ringle-clothed Yeti or a fillet Potts, but IMO its still a very cool frame with certainly a lot of history.
Frame: Schwinn Homegrown - 7000 Series Aluminum - 16"
Fork: Rock Shox Mag 21 SL
Wheels: Mavic SUP Ceramic on XTR M900 & M910 Hubs
Quick Release: Shimano
Tires: Continental Leader PRO
Pedals: Shimano XT M747
Crank: Shimano XTR
Chain: Sram
Rear Cogs: Shimano XT
Bottom Bracket: Shimano XT UN71
Front Derailleur: Shimano XTR
Rear Derailleur: Shimano XTR
Shifters: Shimano XTR
Handlebars: Generic Black
Grips: Scott AT4
Stem: Zoom*
Headset: DiaCompe
Brake set: Shimano XTR
Saddle: Selle San Marco
Seat Post: Shimano XTR
*The stem is mystery to me. I've yet to find a pic to confirm what the team spec'd during the season. At worlds, the stem on Chauntal Daucort's bike is champaign-colored. So this works fine for me.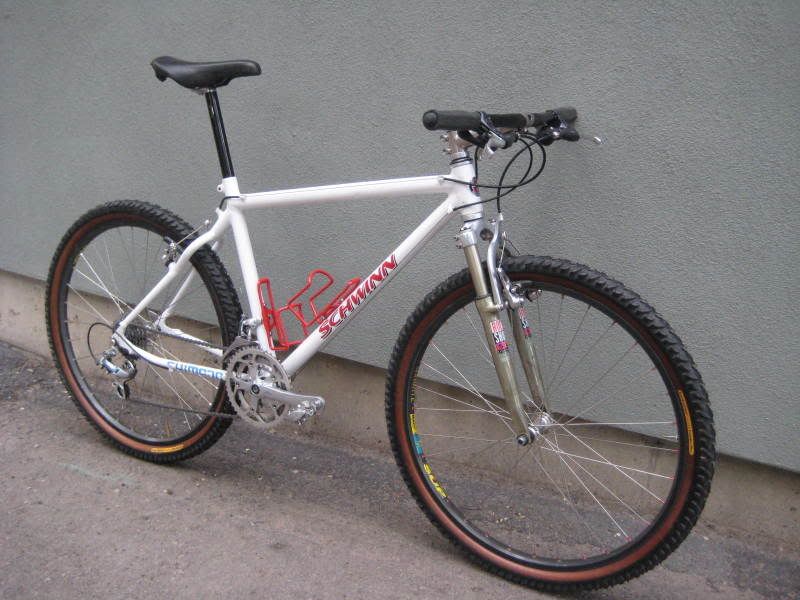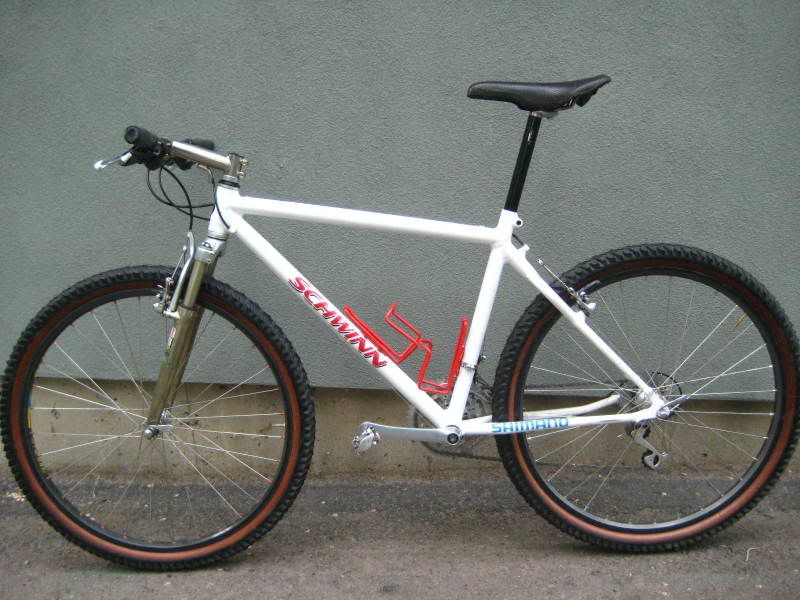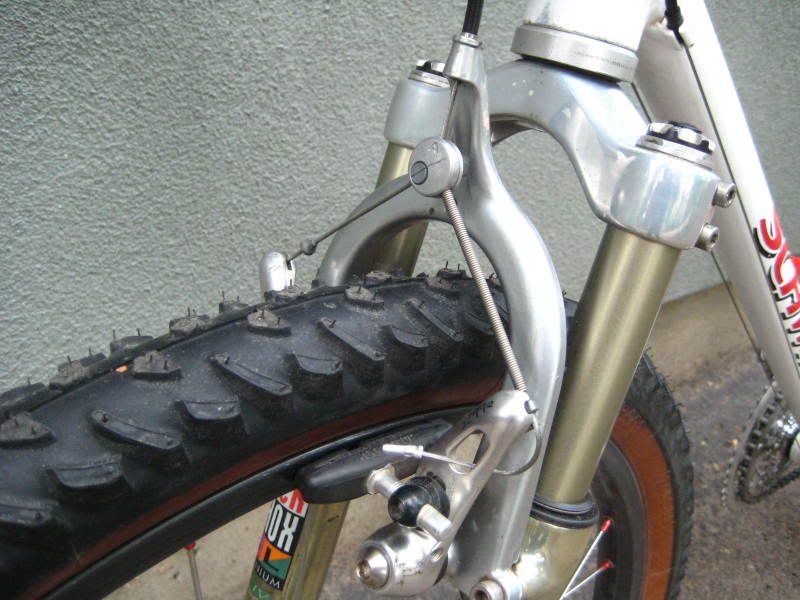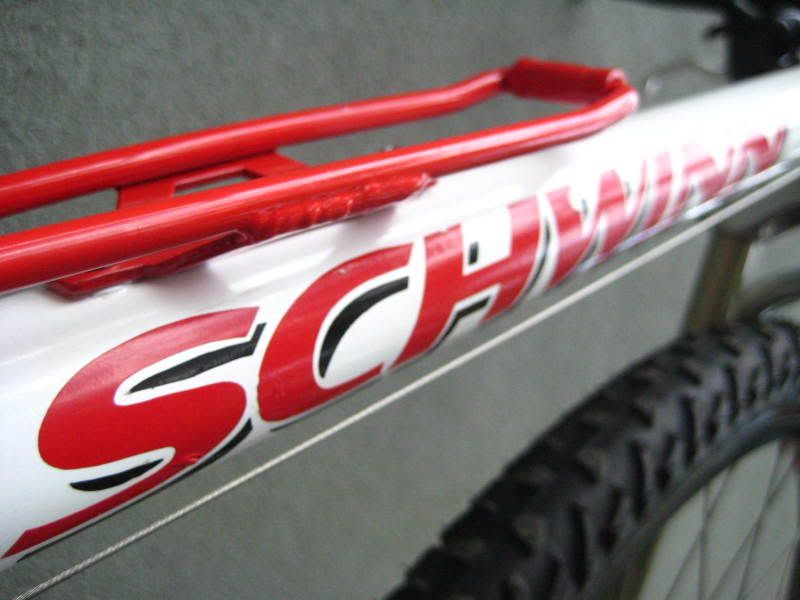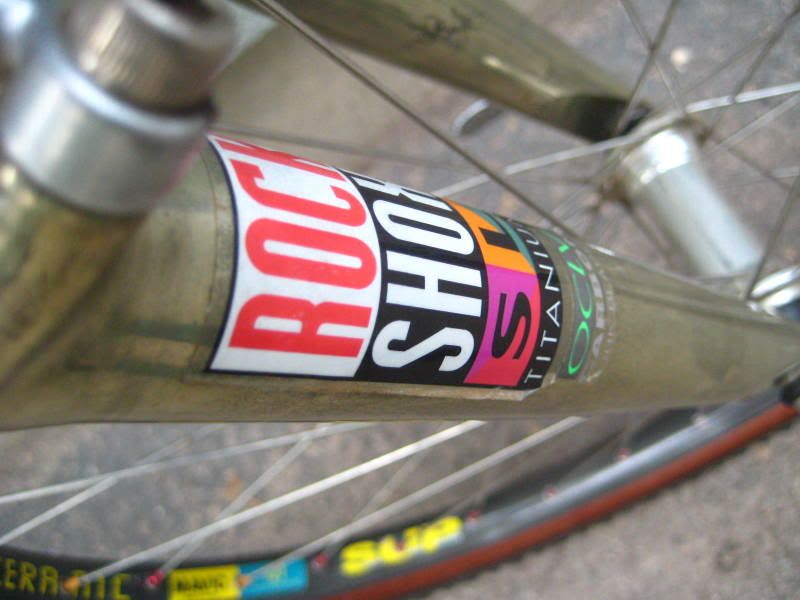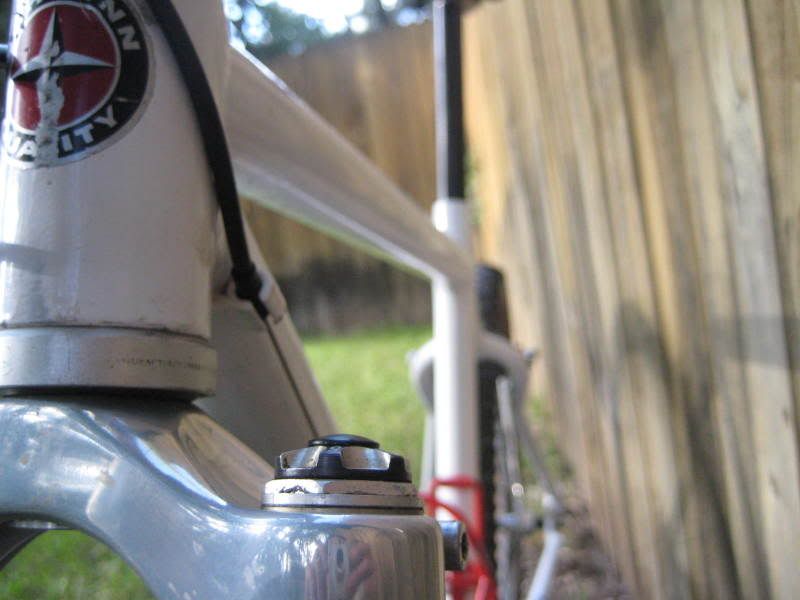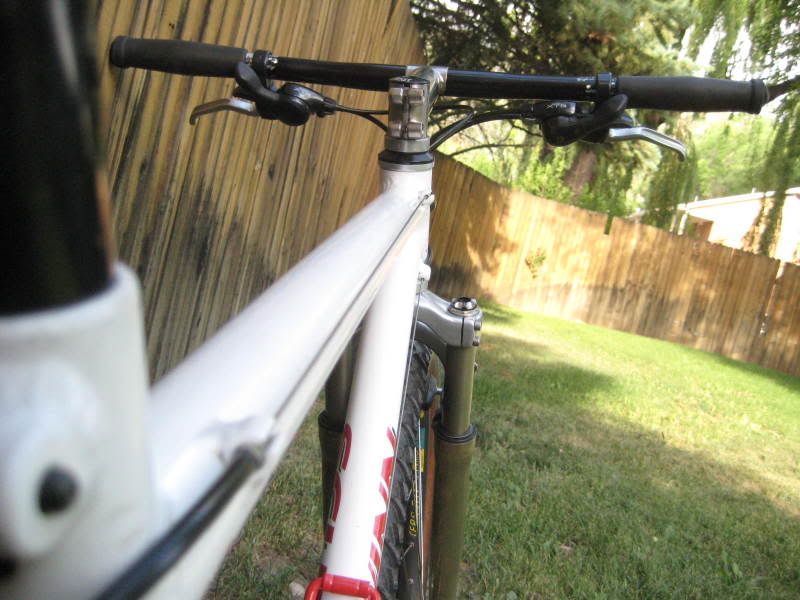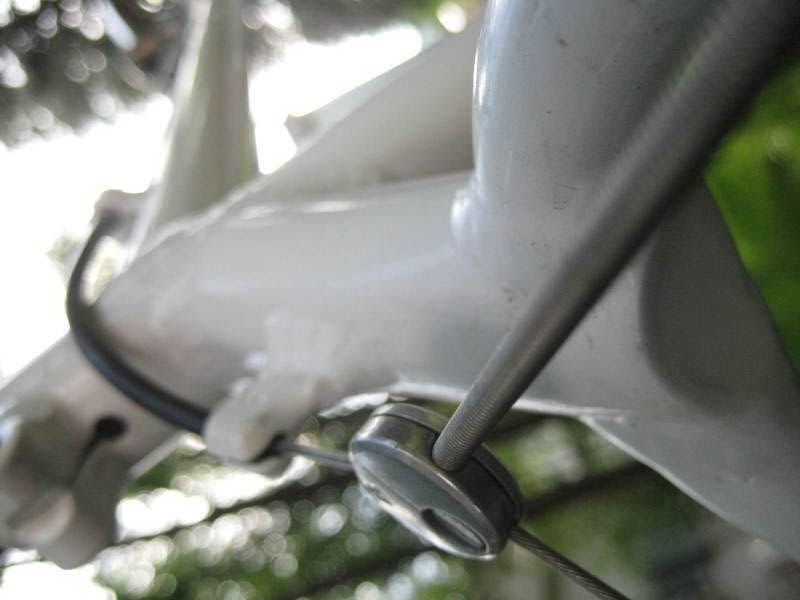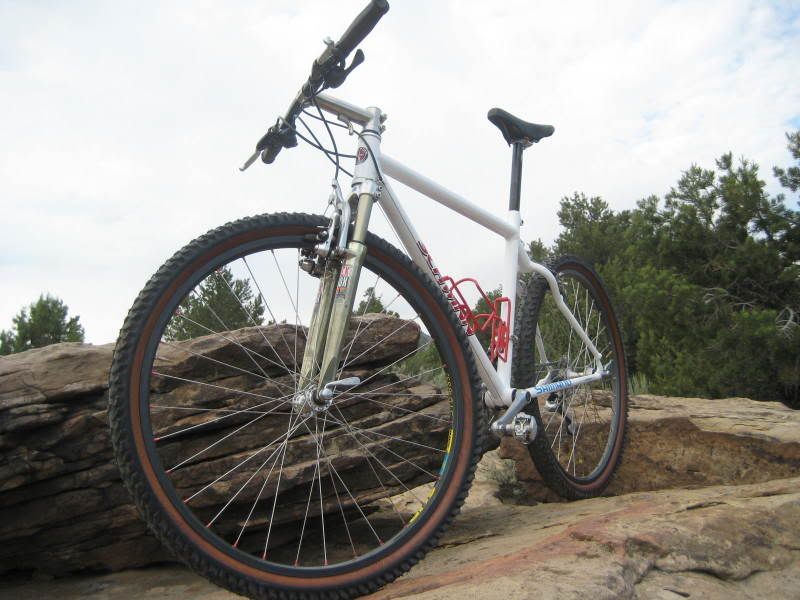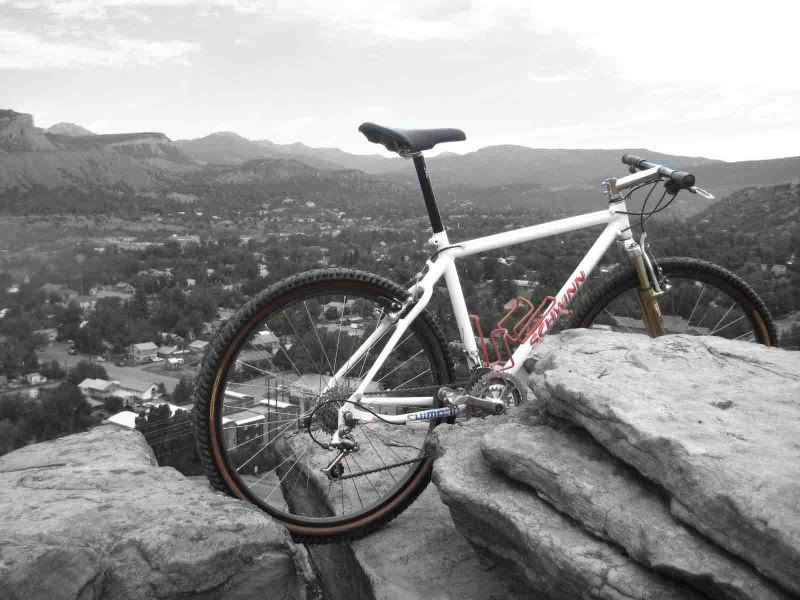 I took it for a short ride on some easy town trails. Very solid feeling. Thus one will be a rider.