Discussion Starter
·
#1
·
Everyone has a holy grail.
When I started collecting and restoring, there were certain bikes that guided my passion and served as inspiration for my builds. Unusual gems seen only in pictures, talked about in stories, but rarely seen in the flesh. Although the object of a prolonged endeavor gives a collector direction and purpose, for about a year now, this project has nearly become an unhealthy obsession. My Dark Tower. My White Whale. It has been said these builds can be like a journey, and that is exactly how I feel. I languished fitting the last part, as I knew it would be over. But I can honestly say its done, and I am ecstatic with the result.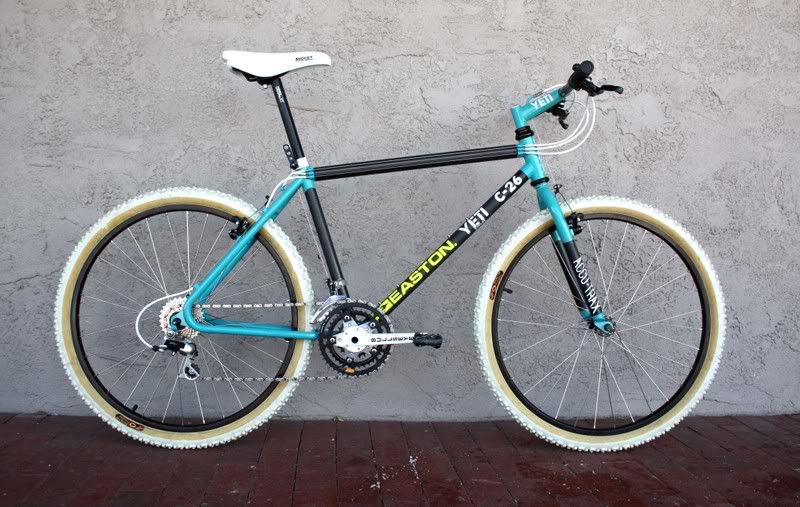 Frame: Yeti / Easton C-26
Fork: Accutrax Carbon / Herting Design
Rims: Specialized BX 23 Front / Rear with Tioga Tension Disc Rear Option
Hubs: Bullseye
Skewers: Ringle Camtwist / Ti-Stix
Tires: Onza Porcupine
Pedals: Shimano PD-M737
Crank: Bullseye Gen3
Chain: Sachs / Sedisport
Rear Cogs: Shimano Hyperglite
Bottom Bracket: Bullseye
Front Derailleur: Shimano XT FD-M735
Rear Derailleur: Shimano XT RD-M735
Shifters: Shimano XT SL-M732
Handlebars: Answer Hyperlite
Grips: ODI Tomac
Stem: Yeti / FTW Design
Headset: Chris King No Logo
Brake set: Shimano BR-M732
Brake levers: Shimano BL-M733
Saddle: Avocet Racing II
Seat Post: Shimano XT
Paint: Desert Turqoise / Naked Carbon
Size: 16.5"
Frame Weight: 4.1 lbs
Serial #: None
Place of Origin: Durango, Colorado USA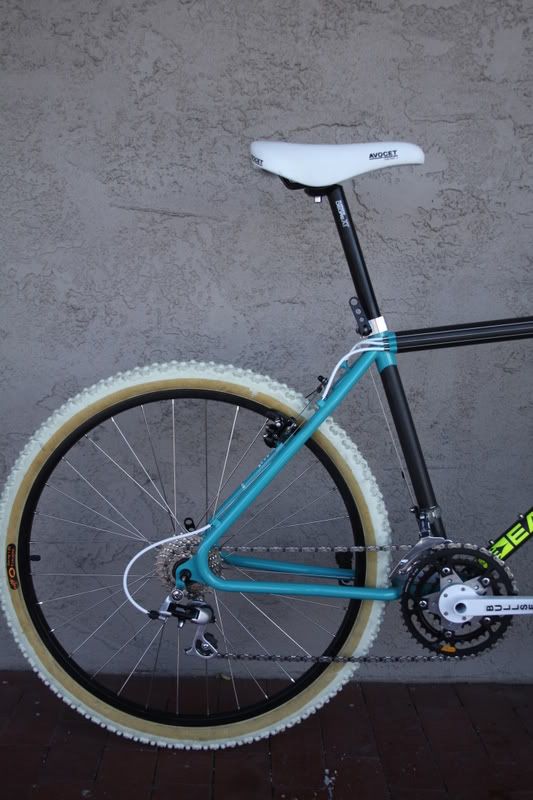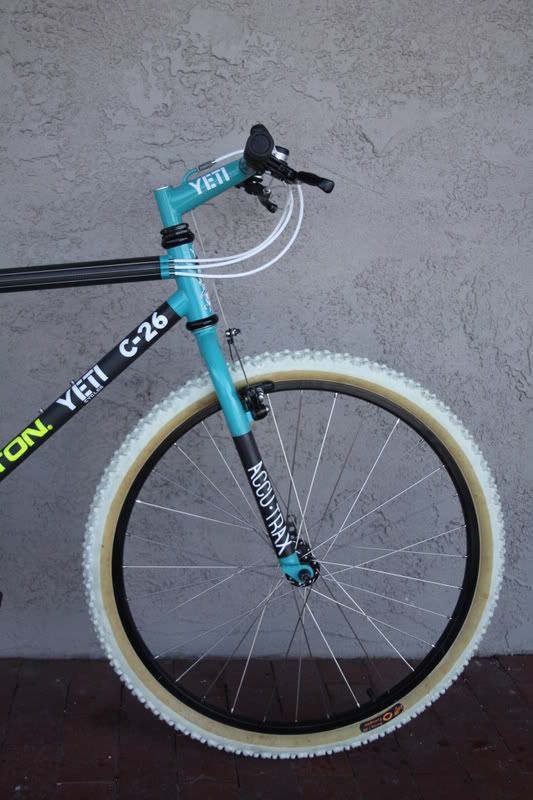 What seems like a long time ago, I was lucky enought to happen upon an NOS set of C-26 tubes here in Durango. Their owner saw them as useless, but I thought it might be worth a shot. I offered all the cash in my wallet and promised much more, but the deal was done for less. I showed the tubes to Chris Herting, who laughed. We chatted and discussed the possibility of taking on the project. The concept wasn't all that unfamiliar to him: he had had been approached years before about building a C-26 using a donor FRO and a set of stolen tubes in Germany. He was initially apprehensive about taking on the project, as it would essentially involve re-creating the first prototype, a process he does not remember fondly. Each lug would have to be handmade without the specs provided by Easton. I knew what I was getting into, and in the end, with some persuasion, he decided to build the frame with no promises of success.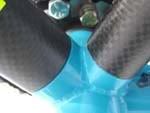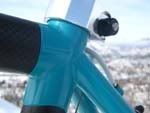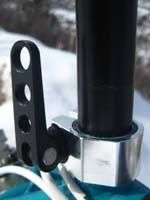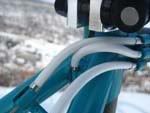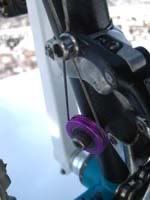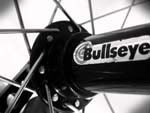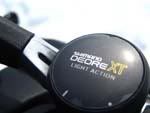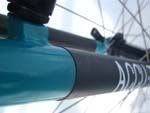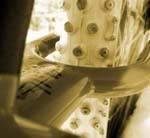 Chris embraced the project, dubbing it the "C-46," as he realized it was 20 years since he began to design to prototype. During that time I visited him on many occasions, chatting about the bike and its history. For those unfamiliar with the frame, here is an extremely condensed history lesson.
The C-26 name was derived from Chis Herting's first initial and his age at the time he designed the prototype. Essentially, it was a FRO frame using Easton C9 tubes. Herting needed a way to lighten the race bike, and Easton's design seemed the best fit at the time. Yeti produced one bike in 1989, and it made its rounds beneath team rider Russ Worley. After the interest generated from the MBA test in June, Yeti decided make it a production frame and brought it to Interbike. In 1990, select team riders raced on C-26s, however, most of its fame comes from its use during the inaugural UCI World Championships in Durango. Juli Furtado won on her C-26, and John Tomac placed 4th and 6th in the downhill and cross country on his C-26 with drop bars. Sadly, by that time, the sun had set for the project. Yeti boss John Parker never trusted the design, and he shelved it after worlds.
Part of the mystique surrounding these is that no one can seem to agree on how many were built, to whom they were given, and their current whereabouts. Rumors range from three to twenty frames, but I have on good information that seven actual frames were built at Yeti in Agoura, but I can only confirm the location of five.
The full history, a long with tons more info on my bike can be found at
www.yeti-c26.net
A big thanks go out to forum members ER, LH, SM, KM, SR, DM, and NG for crucial part sales. Of course I couldn't finish this off without a huge public thanks to Chris Herting, not only for taking on the project, but including me each step of the way with photo updates, commentary, and just good conversation. Chris is the man.
Thanks for reading. Here's to what's going to be a great 2009 VRC season! :thumbsup: