I have been hunting around for a Gt peace 9r frame for awhile now to replace the frame of my Origin 8 scout 29ss. I came across a sweet deal from a fellow mtbr member for a 09 peace multi that I couldn't resist. Since I am not using this frame as a replacement, I decided to build it up for commuting and as an all around fun bike. (my scout is set up tubeless and I didn't want the hassle of switching wheels and constantly adjusting the brakes). Since this is a secondary bike, I don't want to pour to much cash into it, but I can't resist decent parts. I plan on actually running this as a SS. I believe 32t x 16t will work as a magic gear ratio. We shall see....
Build List:
Bontrager Duster TLR 29 ss wheelset
Kenda SB8 DTC 29x2.1
Hayes MX2 disc calipers
Avid FR5 levers
Ritchey WCS carbon rizer bar
RF good n evil grips
Origin 8 comp 27.2 white post
Clarks (alligator) 160mm rotors
Origin 8 75mm stem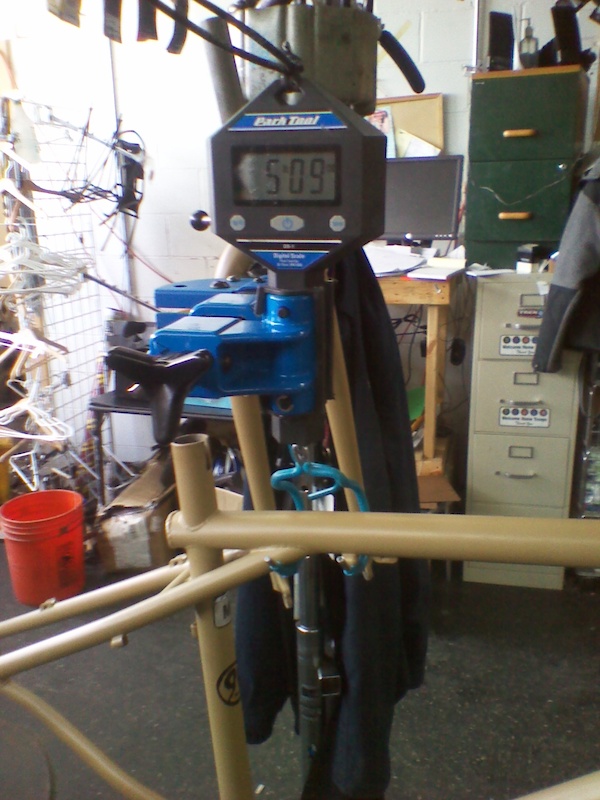 Not bad for a medium frame at 5lbs 9ozs.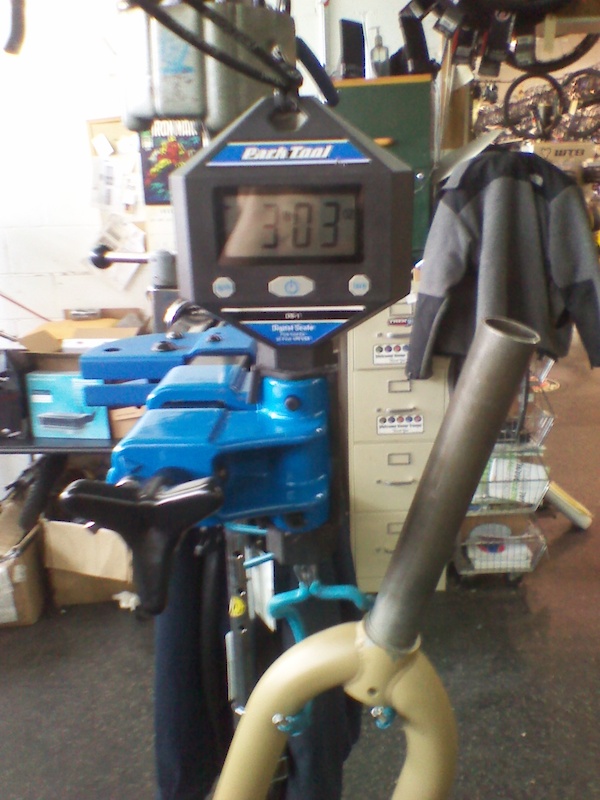 Heavier than expected. This is almost twice the weight of my Niner steel fork on my scout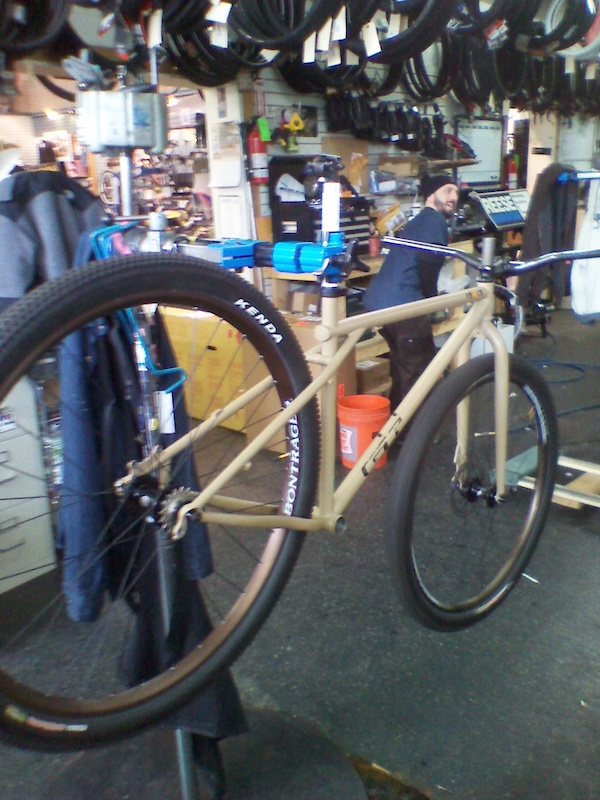 Waiting on a headset, seat, rear rotor and crankset...still deciding on what to use for a crankset and headset.