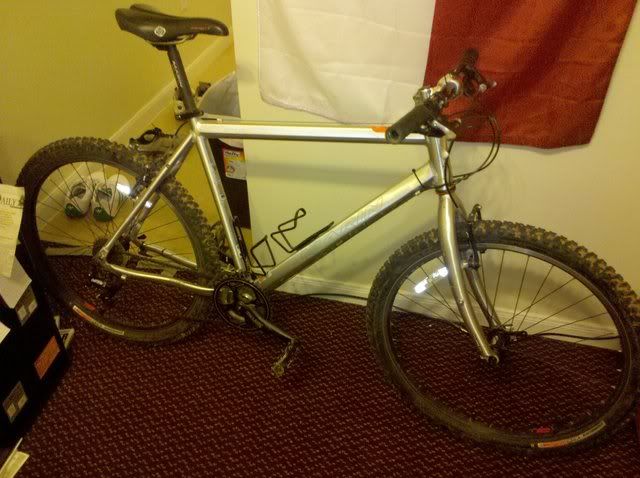 2
Hello all, I'm new to the forum and I've recently become interested in mountain biking, but I'm no stranger to biking I've been road biking off and on for almost 5 years now. This is my bike: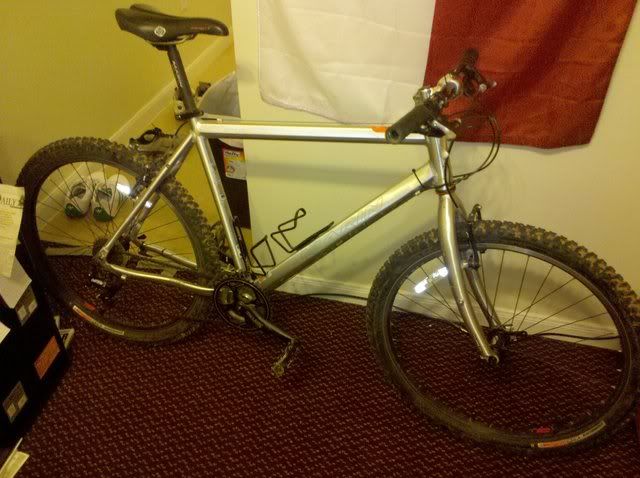 It's a Marin Novato, I'm not sure exactly if it's an 04 or an 05 but I bought it with slick tires on it as it's main use would be long distance road biking (at the time I didn't want to buy a full-on road bike)
I've done a little research on people putting front suspension forks on bikes that don't come with them stock, and it seems mostly everybody feels that you should just buy a dedicated mountain bike instead of wasting the money, but I just wanted to ask anyways. Would it be worth it getting an aftermarket suspension fork on my bike?