Industry Nine Trail 29er Wheelset
Best Price At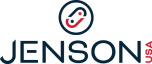 Available At

DESCRIPTION
When Industry Nine shook up the knobby-tire world, the burgeoning 29er movement was limited to road wheels wearing hiking boots. Industry Nine saw potential, and developed a ground-breaking wheelset that addressed the nagging issues that prevented 29ers from shining. The Trail 24H Wheelset builds...
Will P
OVERALL
RATING
5
VALUE
RATING
5
Strength:
Weight, Points of engagement, width, ease of tubeless setup, attractive, fantastic I9 service and support
Weakness:
No centerlock option
I have these wheels mounted on a XT'd Niner EMD 9 with Race King 2.2's front and rear. I've also run them on my 1x10 Epic Comp 29er. This wheel set totally changes both bikes for the better.

Strengths
-The light weight (1540 grams total with nipples and tape) leads to incredible acceleration. I could instantly feel a difference climbing and my times reflected it.
-On the trail, I prefer the Torch rear hub to any I've used. The 120 POE could be called excessive, but it shows up in a big way when picking through technical climbs and rocky sections.
-23.4mm inner width really lets your tires spread out, giving the best possible footprint. These rims maximize the grip on the 2.2 Race Kings I fitted and setup was extremely easy.
-I haven't had too much go wrong with this wheel set, but I do wreck violently and frequently so it's not uncommon for to break a spoke or need an adjustment. The folks at I9 have been outstanding. They are all avid riders and really just love the world of cycling in a genuine, down to earth way. I am currently switching over to I9 exclusively and it's partially because of the people and company.

Weaknesses
-Really wish they had a center lock option so that I could run RT99's like with my DT Swiss hubs. I would imagine that true DH riders are even more annoyed by that, but there are a lot of great rotor options out there. Hopefully CL will be offered in the future.

All in all, I love these wheels. The acceleration and control compare with carbon and ultralight type models, but they still have a 23.4 ID and great stiffness. Sell all your other wheels, buy a set, and never look back.
Similar Products Used:
WTB KOM TCS I23, Stan's Arch on Hope rear hub, Roval, Bontrager Racelight
Shimano|Deore RD-M592 9 Speed Long

(was $69.99)

$33.37




Buy Now

Rockshox|RS-1 27.5" 100mm Boost

(was $999.99)

$447.66




Buy Now

CHROMAG WIDEANGLE|GX JENSON USA EXCLUSIVE BUILD

(was $4,100.00 )

$2,500.00




Buy Now
Shimano Deore RD-M592 9 Speed Long

(was $69.99)

$33.37




Buy Now
JAMIS DRAGONSLAYER SPORT 27.5 BIKE 2017

(was $1,399.00 )

$1,299.00




Buy Now