Panaracer Smoke Classic Tire
Available At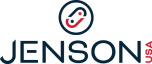 Best Price At

DESCRIPTION
A classic rear-specificTread with 3D multi-angle knobs for grip. about 660 grams 30-50 PSITry it with Panaracers Dart frontTire
RossJamis
OVERALL
RATING
3
VALUE
RATING
4
Strength:
Good traction, lower rolling resistance. Also I paid $20 plus shipping for a folding tire!
Weakness:
As most say the tire is undersized I wish it was a 2.3
Bought the smoke to replace a Panaracer Fire XC pro. I was not impressed with the fire. The first thing I noticed was much lower rolling resistance. This surprised me but it was very obvious that I was not feeling the same drag. Now the Smoke is narrower but I placed the two tires together and it is a very slight difference. I have not had a chance to give them a full work out but I definitely saw improved handling and climbing ability right off the bat.
Similar Products Used:
Panaracer Fire XC pro, Panaracer Rampage
johnstone3
OVERALL
RATING
5
VALUE
RATING
5
Strength:
1. Excellent traction. 2. Lightweight. 3. Easily convertible to tubeless --- sidewalls don't leak. 4. Inexpensive. 5. Fast on road too.
Weakness:
Not really a weakness for me, but the actual width is about 50mm according to my calipers, which equates to 1.98.
I used these tires many years ago and recently came back to them a few years ago as my rear tire. I really like this tire. Up until a month ago, I was running it about at about 33 psi on a cross country 26er without any pinch flats and very good traction. I weigh 165 to 170 lbs. Now I have converted the Smoke to tubeless on a Mavic 517 rim and run it at about 28 psi with even better traction. I took out the existing rim strip and tube and replaced it with Stan's yellow rim tape and sealant, saving about 107 grams in the conversion. These tires are great conversion candidates; they really hold the air!!
jsmith75
OVERALL
RATING
4
VALUE
RATING
4
Strength:
Affordable, Very good traction in wet trail conditions. Handles and sheds mud well. No tube punctures yet,

Weakness:
May have rapid wear compared to more expensive tires.
Bought this with the Panaracer Dart Front Specific Tire to replace the stock Bontragers on my Trek. These tires do not slip. If they do it is because I am not balanced on the tires correctly. Stable on cornering, does not fishtail. I usually run mine at 45 PSI. The paddle wheel design really helps climb up banks even after a thunderstorm. If you log a lot of miles you may find a need to replace them more frequently or opt for a higher end tire.
Similar Products Used:
Bontrager LT3, WTB Velociraptor
Marquism1
OVERALL
RATING
3
VALUE
RATING
3
Strength:
Pretty good tire when new and relatively inexpensive.
Weakness:
Never great on off-camber stuff, but pretty poor after some wear.
I have used the Smoke/Dart combo on many bikes over at least 10 years. I used to like these tires better than I do now. I have found traction to fall off quickly after even a little wear. When these are new they're pretty grippy, but as soon as the edges on those center blocks of rear tire tread get rounded off they just don't hold very well anymore. And they round off pretty fast. At least with the Smoke rear you can flip it around and get a little more wear out of the other edges. If you don't ride slippy loose over hard or wet or lots of off-camber stuff these are still OK. I used to swear by these tires, but there are better tires out there for trickier riding. Not sure if I expect more now or the tires aren't as good as they used to be. Either way, not my favorite anymore.
Similar Products Used:
Every other tire
Wanga
OVERALL
RATING
5
VALUE
RATING
5
Strength:
traction, control and super lightweight
Weakness:
may lose edge under heavy leaning
I have tried so many of the new high-tech tires and have not found a tire better than these. Panaracer has not only a classic, but a work of art. So many friends of mine ride the Kenda Nevegals and swear by them, but still slip more than I do. I also tried the Bontrager Big Earls and found that the Smoke has better traction than they do!

Definitely the best rear tire ever for XC.
Similar Products Used:
tons of other tires
ocguy2004
OVERALL
RATING
4
VALUE
RATING
4
Strength:
great grip for climbing.
Weakness:
a little narrow /needs a 2.2 or 2.5 version
great tire. gives my awesome traction when climbing. only wish there was a 2.2 or 2.25 version.
Mike Jackson
OVERALL
RATING
5
VALUE
RATING
4
Strength:
i will agree, with the durability of this combo,& the traction that come from no where. hard to torture. you name it, they'll hook on to it like a leach!!
Weakness:
too far back to remember back in 89 or 91.
back in the daywhen when farmer john tires were around, and when knobs on a tire were the thing. I got the combo on a old GT Karakorm steal frame (I miss that frame)these tires came on the bike when I baught it. these two tires where amazing. climbing, at time my front wheel would lift from the traction I'd get even on loose gravel, sand, loose on hard pack what ever was rolled over. And even tore some knobs off the rear and still had casing left. now I'm hearing that these things are still around. i've been waitng to get this set up again, and thy're affordable. time for my old favorite combo. That I've not been able to duplicate in any way.
Similar Products Used:
all kinds of tires
old school dave
OVERALL
RATING
5
VALUE
RATING
5
Strength:
Light weight, awesome tread pattern, rides over and through everything!! Wet...Dry... Rocks...Roots...Whatever!!! Awesome humm on pavement, on your ride to the trail.
Weakness:
Not made in tubeless form yet. My 2.1 actually measures 2.0, but for a rear tire, no mas...
I've rode these for 20 years. Used to ride these on front as well, before they came out with the Dart. I've tried some other tires, but always came back to these. THIS IS THE BEST REAR TIRE EVER MADE...EVER!!! It alway's wears well, and I've never had a flat issue with these, or any other issue as a matter of fact. And after 20 years of hammering on these, through EVERY type of midwestern terrain and weather condition, I think, is quite a testemant to their performance and durability. If your still running tubes this is the only rear tire I would use. All for only $25- incredible!!!
Similar Products Used:
Ritchey z-max, Fire xc pro
norseman
OVERALL
RATING
4
VALUE
RATING
3
Strength:
Great traction. Light. Climbs extremely well.
Weakness:
Wears out fast. Last two tires were junk. See narrative.
I orginally bought these tires to replace the more expensive and heavier Velociraptors on the rear. Where I live is ALL hills. I ride one block to the trails of the San Bernardino Mountains where it is mostly gravel and rocks, loose conditions over hardpack. They wear out a lot faster than most other tires but they get tortured up steep loose climbs followed by fast downhills. I was ok with the wear since they work so well in those conditions but the last two tires had defects. Ive used about 7 of these tires over two years with no problem but a tire I got in Oct 2008 developed tears ahead of each center knob that went straight thru to the innter tube. Performance Bike replaced it for free but the second tire developed a bulge in the sidewall followed by the same tearing problem. I dont even want to go back for another free one so Im switching back to my Velociraptors... That is, as soon as Im done trying to set a world record for the longest rear wheel skid using a Panaracer Smoke.
Similar Products Used:
Panaracer Fire, Continental Vertical, WTB velociraptor
AndrwSwitch
OVERALL
RATING
2
VALUE
RATING
4
Strength:
Decent grip outside of mud, climbs well
Weakness:
poor manners in a skid, not brilliant in mud, a little narrow for a 2.1", sits a little funny on wide (22mm internal) rims.
It's definitely an upgrade from the Specialized Resolution, but I think I'll try something else when I buy my next tire. The performance is pretty good when it's dry, and it rolls well enough at low pressure for me to keep it at 25psi (I'm 145 lbs) without being frustratingly slow. I'm into "all conditions" tires because I don't want to change my tire every time I go for a ride. This tire is just a little weird. It definitely climbs well, including pretty bad surfaces, and it stays hooked up better than the Resolutions or my Cross Country did, but when it loses grip it can be a bit of a surprise and quite hard to recover. I've noticed, glancing back at it, that it tends to accumulate mud between the side knobs. It also has a very square profile on the rims I have.

People with narrower rims than mine will probably like it a lot more. People who climb a lot will be into it. People who go at a fast enough pace to need to lean into their turns a lot are likely to have some problems with it on bad surfaces at either extreme - dust and grit over slick surfaces and mud.
Similar Products Used:
Mythos XC rear, Continental Cross Country, Specialized Resolution
Shimano|Deore RD-M592 9 Speed Long

(was $ 65.00 )

$31.87




Buy Now

CHROMAG WIDEANGLE|GX JENSON USA EXCLUSIVE BUILD

(was $4,100.00 )

$2,500.00




Buy Now

SHIMANO XT RD-M8000|11SP REAR DERAILLEUR

(was $99.99 )

$67.99




Buy Now
ONEUP COMPONENTS DROPPER SEAT POST

(was $200.00 )

$159.99




Buy Now
SRAM Stylo 34T Dub Boost 12 Speed

(was $ 120.00 )

$67.77




Buy Now