Maxxis Rekon (Plus) Tire
Available At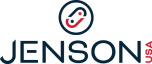 Best Price At

DESCRIPTION
An aggressive trail tire inspired by the Ikon+ for intermediate and technical terrain. Wide knobs down the middle provide control under braking and L-shaped side knobs assure support when carving loose turns. With confidence like this you can race more and scout less with the Rekon+.
Cayenne_Pepa
Strength:
This review is solely for the 29er, 2.40WT 3C MaxTerra EXO TR tire, run on rear. Combined with 2.60 120tpi MaxSpeed 3C EXO Maxxis Forekaster front - this duo is unbeatable in dry desert chunk, loose over hardpack and off-camber sections. Incredible climbing traction, at 28psi. Tire weighs a respectable 789g. Consider the Rekon 2.40 WT a faster-rolling Maxxis Aggressor, with Minion DHR levels of cornering grip.
Weakness:
Price and availability.
Price Paid: 65
Purchased: New
Model Year: 2019
jbozo89
Strength:
There really Is such thing as Too much traction at the lower air pressures. Expensive to replace so only a 4 chilli value rating.
Uly
OVERALL
RATING
4
VALUE
RATING
3
Strength:
Light weight, good grip and fair rolling resistance
Weakness:
Cuts easy, pricey
This is a great tire if you want to go faster but not sacrifice climbing traction. Unfortunately my trails are a mix of loose over hard or sharp rocky terrain. The sharp rocks take its toll on the rear tire. If you want better durability, get the SilkShield (SS) version. I haven't shredded my SS version yet, whereas I've shredded my last two non-SS versions on the rear.
Osco
OVERALL
RATING
5
VALUE
RATING
4
Strength:
Ramps on the leading edge of the center nobs and nice fat L shaped side lugs.
120TPI I'll never ride less again !
Terra on the front and Speed on the back
TLR 3C EXO

Weakness:
There really Is such thing as Too much traction at the lower air pressures.
Expensive to replace so only a 4 chilli value rating.
At 800 grams I am finding out that these Maxxis Rekons are In the lighter third of the range most plus tires land In.
Part of that is the 2.8 width that measures out sidewall to sidewall at 2.76 on my 35mm Inside Diameter rims.
They have the perfect profile on my rims IMO
Traction Is great in all the conditions you would expect It to be. For me with an In gear ride weight of 185 pounds and on a hard tail I get the best balance of traction and control at 16 psi rear and 15 front.
I never dreamed I'd be adding a single psi to limit traction and actually like and feel the results but single digit air pressure changes are felt. The 120 TPI could be a factor here.
These Rekon's accelerate just fine and hold faster speed really well, I can lean the bike over much farther than ever on my old 27.5x2.35's.
Line choice,, why ? Pick a harder line and ride ! No really, Line choice still matters but this amount of traction lets me make crazy mistakes with little to no consequences. I actually like to take a bad line now and then just for the thrill of it.

The big change for me with all this added traction Is how much farther I can ride non stop because I am exerting far less upper body energy to control the bike.
Imagine being able to brake much later because of all the extra bite and being able brake harder without breaking traction.
Next you find yourself entering a corner too hot, You can relax and pitch the bike down under you and carry more speed.
All this keeps me relaxed and loose, loose Is fast.

Lower psi In the rear gives a little tire bounce when on the steepest climbs and this breaks traction in gravel but can be compensated by staying on the saddle nose and working a super steady cadence.
Too much air pressure (for me 18 Is max),in the rear gives a bounce on the faster fire roads, again a smooth cadence is Important.
Learning and staying In the pressure range is not really a drawback, It's more of a challenge that can be conquered with a good digital tire gauge that reads at least single digit changes.
Reducing tire bounce at higher pressures, 17 to 18 psi was a matter of focusing on better pedaling technique.

Riding to the trail head on pavement will make these tires will howl and I'd suggest running 30 psi then dropping your psi at the trail head.
I checked 3 months on time used, It's actually only about 125 miles In seven or so rides over 5 weeks so no idea on tread life but so far they look new.

Similar Products Used:
My first plus tires
Shimano|BR-M615 800mm 1600mm

(was $249.99)

$127.07




Buy Now

EVIL WRECKONING LB DEORE JENSON USA EXCLUSIVE BUILD|

(was $4,800.00)

$3,500.00




Buy Now

CUSH CORE VALVE SET|

(was )

$25.00




Buy Now
Easton AM Havoc Disc Wheelset

(was $699.98 )

$399.99




Buy Now
Shimano Deore RD-M592 9s Long

(was $59.99)

$38.27




Buy Now