Fox Head Attack Shorts
Best Price At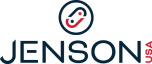 Available At

DESCRIPTION
The Fox Attack shorts are for movement. The loose-fitting nylon short looks sturdy but is designed for movement, with 2% Lycra and stretch panels and mesh built in. The innerwear of this short is a detachable, vented nylon/Lycra liner with the Fox Ultra chamois, a dual-density, 3D-molded pad that is the equal of many a long-distance road chamois. There are two zippered front leg pockets, and two front hand pockets and an ID pocket in back in case you need to carry a pass to get into a secure compound.
onegymrat
OVERALL
RATING
2
VALUE
RATING
2
Strength:
Material is mtn bike friendly, light yet sturdy. Fairly stylish. Liner is removable.
Weakness:
Too baggy and too long for people who have to pedal. The ridiculous mesh area is too see-through and tore after the second ride.
Way too much money for a low quality pair of shorts (msrp $130). The liner is mind-numbingly uncomfortable even though Fox markets it as "High Performance Ultra Chamois". I dread wearing them and they sit at bottom of my cycling clothes drawer every weekend. May be great for gravity riders who wear padded shorts underneath for protection...just toss the liner. Not sure if the material will hold up under crashes though...it didn't for me. For trail riders, these are NOT the shorts.
Similar Products Used:
Fox High Frequency, various Oakley mtn bike shorts
zarf1
OVERALL
RATING
5
VALUE
RATING
4
Strength:
Comfort, high quality liner, air venting
Weakness:
Not quite as comfy as nicks but way
These shorts are ace. Look the dogs bollocks and comfortable to boot. The best shorts I have and the only ones with a detachable liner. great for short to mid distance rides. Haven't tried an epic ride yet. i imagine they'll be ok. Highly recommended. I got the dark brown pair. If I can find a cheaper source will get another pair.
Similar Products Used:
Cheaper fox shorts - good also but not a patch on these. assorted nicks,
Jeff
OVERALL
RATING
4
VALUE
RATING
4
Strength:
Well ventilated, durable, look pretty sick, lower pockets are zippered so your stuff doesn't fall out
Weakness:
Chamois is relatively comfy but not particularly well made
Everything about these shorts is near perfect except that the chamois on mine is coming apart at one of the seams. That's OK though... I paid full price for them at REI for a reason.
REVIN CYCLING R35|CARBON ROAD WHEELSET

(was $1,200.00)

$799.99




Buy Now

MAVIC CROSSMAX|Pro 27.5 BOOST SPACING

(was $999)

$499




Buy Now

G-Form|Baseball Sternum Shirt

(was $64.99)

$51.99




Buy Now
NLZ Socks Route 66

(was $10.97)

$2.75 (75% OFF)




Buy Now
G-Form Pro-X Knee Pads

(was $59.99)

$29.99




Buy Now