Sidi Tiger Shoes
Available At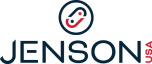 Best Price At

Available At

DESCRIPTION
Upper: Microfibre Techpro
Sole: MTB SRS Carbon-Ground Sole
Carl
OVERALL
RATING
5
VALUE
RATING
5
Strength:
Super comfortable. Super stiff.
Weakness:
Perhaps for some a bit too pricey. Admittedly, I would not pay retail for them at $550, but at $340 from Britain to USA, felt like a steal to me.
These are the very best MTB shoes I have ever worn. They are also 'thee' very finest, most awesome at power delivery. The first thing I did think needed to be done to this shoe, was to glue a few strips of rubber from a 5/10 sole kit onto the bottoms of the carbon plate. Yes, the shoes DO have cleats, and most awesome is the fact that nearly everything on the shoe is modular(ly) replaceable, including the 'cleat-platelets'. I'm actually happy about the reflectors as well.

Lacing : The lacing system is awesome because it allows you to truly adjust the way the shoes conforms to your foot. It feels like this shoe somehow 'molds' itself to your foot.

As far as sizing, alas, I spent I think nearly two solid weeks contemplating the sizing, so I finally drove a while to a Sidi distributor and, behold, Sidi sizing chart is exactly true to size : I ordinarily take a US size 8 men's, and according to Sidi, a 41.5 was my size. I had people telling me No, they run narrow, order a full size up, while others said they run long...and on and on. Usually I don't do well if a shoe is supposedly 'narrow' by trait, as I myself have kind of wide feet for my size. I find that the Tiger, though somewhat 'tightish' at first in the area where the foot is the widest by nature, still manages to have 'shaped' around my foot.

Break in : Not really a very extensive break in, but I think it took a full, long ride for the shoe to adapt to my foot, so yes, I think the 'break in' period for these shoes is maybe a few days, or one LONG day. Now, the shoe has taken on the general shape of my foot, so yes, the Tiger 'gives' a bit here and there during initial break-in. Don't mistake me though : these are not like leather shoes, which totally / eventually stay the shape of your foot even when you have them off. The Tiger somehow just manages to adapt to your foot once you cinch down the techno-lacing's. So for me, as an avid / if not obsessive mountain-biker [I ride year-round], I can say for certain that the amazing 'fit', which might best be called 'perfect snugness', is what I am finding is allowing me to drive power to the bike in a very satisfying way. I've never owned or ridden in a shoe of this caliber. It has totally enhanced how I relate to my bike on the trails! Had I known that getting a-hold of a super high end shoe could produce such a drastically enhanced relationship with my bike, I would not have waited til now to invest in a pair. And I went all-in because I got the neon yellow ones with the black flames!

As far as price, I would not have paid what they are selling for here in the US. But I ..was.. willing to buy them from a place in Britain for close to 40% discount. So was it worth it? To me, I think it was very worth it. I am very satisfied with this shoe. The fit is good enough to give me a whole new relationship to the bike. I love when this happens. It also happened when I switched to 29plus setup. With the massive roll-over of my 29plus, these Sidi Tigers are allowing me to blaze up rugged single-track like an otherworldly fiend.

One last thing I will say about size is this : If you're the kind of person who likes whole lot of room in front of your toes, then I would consider going a HALF a size up. If, however, like me, you are after a snug encapsulation of your entire foot for power transfer, then stick to what Sidi's chart recommends.

Heel-cup : Heel cup adjustment is not a gimmick. Turns out that it, too, helps you to dial in the perfect fit. For me, I ended up using the heel-cup adjustment screws and ramped the cups in a bit. Now my heel feels like it is glued in the cup!

Regarding the carbon sole : The sole is a visible work of art, and is SUPER stiff. So yes, for some, it might seem too stiff to be viable. Lets just say if you daily find yourself needing to 'hike' up large sections of 'knarl', then No, these shoes might not be good. I myself hike a bike infrequently where and when I bike...even on road trips. Still, I myself ended up cutting some rubber up to glue onto the bottom of the middle of the shoes, as I do a lot of rides in the rain during the rainy season here in the Pacific North-West. I have booties I put around these shoes that do the job for me, and in winter I use electric socks. I think I covered everything I can think of. Good luck with your new Tigers!!!!!!!!!!!!!!!!!!!!!!


Similar Products Used:
Older Sidi's from 2002. Gaurne MTB shoes. 5/10 shoes.
FSA|SL-K Carbon 392 Evo 36/26T 10/11s

(was $449.99)

$176.37




Buy Now

RACE FACE TURBINE R DROPPER POST|

(was $295.00)

$229.99




Buy Now

Shimano|Deore RD-M592 9s Long

(was $59.99)

$33.37




Buy Now
KONA OPERATOR CR BIKE 2019

(was $5,999.00)

$3,899.35




Buy Now
Shimano Deore XT DM RD-M786 10s Long

(was $139.99)

$62.77




Buy Now