Giro Carbide Shoes
Available At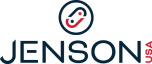 Best Price At

DESCRIPTION
Whether you want to step up your game and clip into your bike for the first time, or you're a seasoned rider that needs to replace that pair of blown-apart stink-bombs, the rugged, supportive, and comfortable Giro Carbide Shoes are up to the task.
darton23
OVERALL
RATING
4
VALUE
RATING
5
Strength:
For the price that i got at REI 50$ plus free shipping, you cant beat it.

Their sizing options are great. I am between a 12 and 12.5 for regular shoes just depending on the brand. I bought in a size 46.5. Their sizing was true to their sizing chart. These fit me perfectly at 12.25.
Weakness:
There are really no weaknesses. I could have spent another 50-70 dollars and bought a pair of shoes with a ratchet. Who knows when that would fail and cost me more money.
These being my first mountain bike shoes were a great purchase. For the price, hands down the best deal on the web and in stores. I was about to pay more for a house brand and not get the same quality that you get with GIRO. So far they have worked great.
mikesbales
OVERALL
RATING
5
VALUE
RATING
5
Strength:
These shoes fit great, just like they're supposed to. I typically wear a 44, but had to get a 45 in these bad boys. I got the "khaki" color, looks a bit cheesy but it'll be covered in mud most of the time so it doesn't bother me. Through mud and water the soles never surrender an inch to poor terrain. Even when my tires can't get traction my shoes still can. The soles are VERY stiff which some people may not like (I'm not one of them). I've only had these for about a month but so far I can tell that if they ever ware out I'll definitely be purchasing another.
Weakness:
Khaki color isn't the greatest, but that is my fault, not theirs.
Great shoes, would defiantly recommend.
Nor-Cal-Mike
OVERALL
RATING
4
VALUE
RATING
5
Strength:
Over all very comfortable. Pretty stiff but not to stiff to walk in. The toe box is nice and roomy I have pretty flat feet with a wide front foot area and they still fit great. The straps hold very well but for first time clipless riders you can still pull hou foot out in a moment of panic.
Weakness:
My only complaint is that the tounges are a little are uncomfortable against the ankle. They have a split in them to help conform to the front of your ankle but it dosent quite fit me correctly. I do have rather large ankles though.
Great shoe for the price. Very comfortable aside from the tounge.
NINER AIR 9 2-STAR BIKE 2020|

(was )

$1,850.00




Buy Now

KONA OPERATOR CR BIKE 2019|

(was $5,999.00)

$3,899.35




Buy Now

ESKER ELKAT SLX JENSON USA EXCLUSIVE BUILD|

(was $5,000.00)

$4,200.00




Buy Now
NINER RIP 9 RDO 27.5 4-STAR BIKE 2020

(was $6,600.00)

$5,279.99




Buy Now
KONA OPERATOR CR BIKE 2019

(was $5,999.00)

$3,899.35




Buy Now