Giro Xen Gloves
Best Price At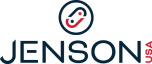 Available At

DESCRIPTION
The Giro Xen MTB Gloves are lightly padded, protective all-moutain gloves designed for the most epic of rides. It delivers supreme comfort without sacrificing control.
Mario Rivera
OVERALL
RATING
2
VALUE
RATING
4
Strength:
~Lightweight
~ Reasonably priced
~Comfortable
Weakness:
~Poor build quality
Found this on sale at the LBS just as winter was at at end here in HK. I was using a Mechanix Impact 2 that was getting stuffier as the weather warmed up; so I was afraid this might be too lightweight in terms of protection. But it was at a big discount (probably because it was the 2011 model) so figured I'd give it a try. The fit was superb. You almost forget you have a glove on & was amazed at the level of protection I got from the usual trail-foliage whacks and those sudden palm-to-ground contacts that happen once in a while. Just wish these things lasted longer though. It did seem to tear easily (right index finger's fabric has developed a small hole) & the right-hand outer palm protector's stitching is now starting to unravel last I checked. And that's a little over 3 months, and just weekend riding to boot! Which is a shame for it was getting to be a fave part of the riding kit. The biggest deal-breaker though is that this is my first ever Giro product, and it seems it has put me off in trying any other products they might have...
Grant
OVERALL
RATING
4
VALUE
RATING
4
Strength:
Freaking great glove! my second pair. the last pair were a few years old, loose as a result, and started getting holes around the thumb and index due to bike shop work. wearing while typing! I picked up a penny with them when they were still new! XL is a good size for me. (6'1", 200lbs, if that helps) like the armor upgrades from previous. padding hasn't changed much.
Weakness:
slight issue with the thumb "rolling" to the outside during the break in process. especially if you use the carpal pull tab too much. Now, idk if this is all gloves, or I'm complaining too much, but, after the initial break in on the old gloves, there was no real stop to the stretch. It' be nice if there was a way to "break in", then the stretching stops. Additionally, the stitching was slightly frayed out of the box. quick fix with a lighter ;) BE CAREFUL, though! quick 'wisps' is all you need!
overall, GREAT glove! If the quality stays this way, I may buy a 3rd pair! :)
ThomasF
OVERALL
RATING
1
VALUE
RATING
1
Strength:

great looks, light weight


Weakness:
they will last you one ride. thats not an exaggeration, i could see about 1/4 of my palm by the end of a 3 hour dh orientated ride. they inside doesn't disinigrate so much as it falls loose from itself and spreads open and stretch apart. i swear on my life and honor, in 4 rides i pretty much wasn't wearing a glove anymore.
sh1t1est glove i've ever owned, oh, sure, it fit great, looks awesome, really light weight, but you may get a weeks worth of riding out of it before it falls off you hands. for 40 dollars you'd expect a glove that could at least last one season. i wish my alpine stars weren't stolen, it'd been 3 seasons on those babies, but they aren't sold anymore. i wish i never bought giro's, they sent me replacement ones no questions asked, probably because giro knows this product is sh*t and shouldn't even be sold.

Dave
OVERALL
RATING
3
VALUE
RATING
1
Strength:
Light, comfortable and looks good. maintains dexterity despite being full fingered.
Weakness:
Not very durable. Stitching started to fall apart within about a week. 6 months later the palms are unraveling. the Velcro strap also tend to open while riding.
I had this for about 6 months and they are very good at being a light comfortable full fingered gloves that maximizes control feel. The only thing is being constructed to be very light, the stitching quality is not very good so it has started to fall apart. I do now see these on sale for $18 at jensonusa so I may get another pair or I may try Fox. I originally bought these for about $30 at a LBS and I feel it was not worth that price.
McJeeper
OVERALL
RATING
2
VALUE
RATING
2
Strength:
looks, ventilation, fit
Fox changed my favorite glove, the Sidewinder, and so I went searching for something new. The Xen, with its ample mesh panels and gel palm insert, seemed promising. I'm disappointed. After about 5 rides, the rubber "armor" is coming off, a minor twig snag started a hole between the fingers, and the velcro won't stay closed. I really like how well they breathe in the Texas summer heat, but I don't expect them to live for many more rides.

I could recommend them for XC racing, but they just don't hold up to trail riding. Too bad, now I have to find something else.
Similar Products Used:
Many in the Fox array
rednova75
OVERALL
RATING
1
VALUE
RATING
1
Strength:
Looks, ventilation and grip
Weakness:
Construction and durability
I'm on my third pair of these glove as I keep hoping they will last longer than the last. The upsides are that for a full fingered glove the ventilation is great even on a hot day. The major problem with these glove is the construction and durability! The mesh on the fingers wear out into holes within a couple of months the rubber peels off the fingers in weeks and the last pair the stitching has already started to rip after one days riding!!! Great potential but until the construction of the gloves is improved dint waste your money!
Don
OVERALL
RATING
3
VALUE
RATING
3
Strength:
Light weight, comfortable, seem to work well
Weakness:
Silicon finger tips all ready coming off
I love my AXO Descend gloves. I didn't like the 661 Descend gloves. They wore out in a year.

I have been looking for replacement gloves for a long time. The Xen seem to fit the bill. Overall, I am happy with them. I am surprised that after two rides the silicon finger tips are coming off. No crashes or anything sick. Just riding and portaging a bike.

I hope they hold up.
Similar Products Used:
AXO Descend, 661 Descend
onepunkdoc
OVERALL
RATING
1
VALUE
RATING
1
Strength:
good looks, fits well
Weakness:
fell apart after only one day of riding. the tips of the fingers were wearing through at the thin mesh portion after about 2hrs of hard riding. The first crash tore out all the seams on the right palm. I understand that the synthetic leather on the palm might get shredded in a crash but the leather was still in good shape -- it was the seams that all busted.
Dont buy these gloves, no matter how good they look and fit, they just fall apart.
Similar Products Used:
Axo, fox, dakine,
lew242
OVERALL
RATING
1
VALUE
RATING
1
Strength:
Ventilation, appearance
Weakness:
Quality and stretching
These gloves are great for retailers, easy to sell to unsuspecting riders who might be keen other Giro products like their helmets (eg Remedy) so might buy these without first checking a review, they have great graphics and look good in the shop too, and fit well when you try them on.

The only problem comes when you attempt to use them. At first a medium glove fitted remarkably well, and I was impressed with the gloves ventilation, maybe a full finger glove that I could use in hot conditions, great. However within one ride the glue from cuff strap had unraveled one cuff and the gloves stretched out to some size similar to XL, and washing did not re-shrink them, making them almost unusable.

I live in China where you can get fake fox gloves easily, and to be honest those are way better than these.
Similar Products Used:
Many
Gakster
OVERALL
RATING
1
VALUE
RATING
1
Strength:
Light weight, good bar feel
Weakness:
Poor durability,
Got these gloves on sale at REI. I like gloves that are snug and with good grip/bar feel. Tried Xen in the stores and they felt very comfy and thin.

Rode them for ~ 6months for mainly road and some MTB. Very poor durability. Tearing at the seams and the Clarino strated to stretch. I guess that is the downside of thin gloves. My fav thin gloves was the 661 Raji and they lasted 1+ years.

I would not recommend these gloves.
Similar Products Used:
Fox Incline, AXO, 661 Raji
ESKER ELKAT SLX JENSON USA EXCLUSIVE BUILD|

(was $5,000.00)

$4,200.00




Buy Now

ODI VANS LOCK ON GRIPS BLACK CLAMPS|

(was $29.95)

$20.49




Buy Now

GT FURY EXPERT 27.5" BIKE 2019|

(was $4,200.00)

$2,730.00




Buy Now
KONA OPERATOR CR BIKE 2019

(was $5,999.00)

$3,899.35




Buy Now
SRAM Stylo Dub 34T 12s

(was $139.99)

$67.77




Buy Now