VP 001 Pedal
Available At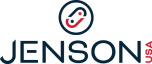 Best Price At

DESCRIPTION
The VP-001 is the urban flat pedal that combines mountain bike stability with beauty, style, and a rainbow of colors. VP-001 offers a large, flat, grippy platform but still achieves a feathery light weight. This pedal improves the feeling of power transfer because of its low profile body and also works with Foot Retention Straps.
345 grams per pair
112 x 97 x 16mm platform
Extruded and CNC aluminum body
Forged Cromoly Axle
LSL and Sealed Cartridge Bearings
Replaceable Pins
Foot strap compatible
Bearing Rebuild Kit Available
David Aubuchon
OVERALL
RATING
4
VALUE
RATING
5
Strength:
Lightweight nice finish and they keep my feet were there supposed to be. I only have a couple hundred miles on them but they are becoming my new favorite pedal street and dirt old fav was Wellgo MG-1
For the 39$ dollars I paid if I beat them up in a year no big deal. they will like all pinned pedals cut your legs up when your walking next to it and not paying attention.
Similar Products Used:
Wellgo MG-1, Shimano XT , Forte
Collins
OVERALL
RATING
4
VALUE
RATING
4
Strength:
Stiff
Not too heavy
Many pins = sticky

Weakness:
Mud huggers in the metal gaps
Not full axle

If this pedal grew on trees, I'd be a migrant worker wherever its season bloomed. I would fill balsa bushel baskets with its fruit, and cast its seeds to the winds. I'd gnaw the resinous metal, pick my teeth with its shiny pins. Though, they're for sale, and probably CNC'd, so I just buy them, consider it a great deal, and ride. Pair it with a stiff 5.10, and you are dealt.
wschruba
OVERALL
RATING
4
VALUE
RATING
4
Strength:
Lots of colors
Good amount of pins
Large surface area
Smooth bearings
Weakness:
Anodizing is a bit rough
Pins are on the short side
Not bad pedals for what they are. If you strike occasionally, they do damage fairly easily. The pedals have a shot-peened surface, not polished, so bear that in mind if you are buying to match. Also, the red pedals, as with most red anodizing, are more pink than red.

If you are buying to color match, these are a good option (they're pretty light, too) but there are cheaper options out there that perform just as well for less.
J Kelly
OVERALL
RATING
5
VALUE
RATING
5
Strength:
On the internet for around $45 very hard to beat.
Light
Thin Sealed Bearings
Good grip
Durable
Weakness:
None so far after a year.
Ok I have had these for a year now, mainly doing single track XC (I don't like clip ins) in a very rocky park. These are great! They have taken some pretty good strikes on rocks and I weigh 200lbs and have held up well and are going strong. Light, sealed bearing, then so they don't roll over and the grip is excellent. Also considering you can get them on the internet for around $45 very hard to beat.
ubado
OVERALL
RATING
2
VALUE
RATING
3
Strength:
Wide; Thin profile; Weight; Color Choices; Fell Solid Underfoot; Price
Weakness:
Durability ... do not stand up to light-moderate rock strikes
Grip ... especially in areas where there are a lot of small bumps
I didn't find the grip to be very confidence inspiring. Does well until you come across a lot of chatter (small bumps). Also found the center (4) pins to be a bit uncomfortable due to the angled area they were in. Ended up removing (2) of them, which helped. Also, the adjustable pins could be a bit longer ... I found myself backing them out as far as they could go, just before they became loose.

I did like the size. The do feel solid underfoot. Spin nicely.

I didn't find them to be too resilient to light-moderate rock strikes. My first rock strike was a pretty light; which resulted in a nice ding in the pedal. The next rock strike was moderate (not even enough to disrupt my riding); which resulted in denting-in the pedal at the strike point ... which bent the pedal clear to the other side.


Gave these 2 Chilis for Over All rating because that's what "fair" is rated at ... and these pedals are fair. Just can't go as far to say they are "good" because they really aren't IMHO; purely due to their durability.

Gave these 3 Chilis for value because for the money ... they are thin, light, wide, feel solid underfoot, and have multiple color choices.
mudhen
OVERALL
RATING
5
VALUE
RATING
5
Strength:
Great overall pedal. Excellent fit & finish. Thin. Sturdy. Light.
Weakness:
None so far....
Great trim pedal! Nice and grippy...
clevohardcore
OVERALL
RATING
5
VALUE
RATING
5
Strength:
Smooth roll, substantial foot placement and excellent grip. I went from factory pedals on my Gary Fisher Wahoo to these(VP-001) in gold color and will not look back. From the first ride on trails I noticed all the benefits. Buy these and you will not regret it.
Weakness:
They are a little wider than my factory pedals, but that is it.
JookupVandetti
OVERALL
RATING
5
VALUE
RATING
5
Strength:
Got these in and really impressed with them , especially for the price! Great grip ,light,sealed bearing and really thin. Look like a quality product.
Weakness:
The actual platform is a little small maybe for some, perfect for my XC bike though.
hhjester
OVERALL
RATING
5
VALUE
RATING
5
Weakness:
Have not found any yet went too these after clip less for a long time. I have only had these on for about 80 miles so no long term mileage yet
I got to say great pedal for the price or any price I think they are smoother than my sons twenty six pedals
Similar Products Used:
None
Box|1x Groupset Wide Rear Derailleur 11-46

(was $324.99)

$119




Buy Now

Box|1x Downhill Groupset 7 Speed 11-24

(was $347.99)

$99




Buy Now

ONEUP COMPONENTS |DROPPER SEAT POST

(was $200.00 )

$159.99




Buy Now
KONA SUPREME OPERATOR AL 27.5 BIKE 2017

(was $7,499.00)

$3,499.99




Buy Now
NLZ Socks Blue Argyle

(was $10.97)

$2.75 (75% OFF)




Buy Now