Time Atac MX 4 Pedal
Best Price At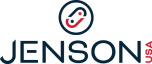 Available At

DESCRIPTION
Time ATAC MX 4 MTB Pedal is perfect for anyone looking to improve the stablility of their bicycle. Optimized for trail/freeride/enduro riding, the ATAC MX 4 is an inexpensive pedal with a world-cup proven design.
MarcT4
Strength:
I rode Time Atac pedals on mij NMTB's for 25 years, they are great still> Bought a new set of ATAC MX4's an now after 1 year of moderate riding 3 out of 4 springs are not working anymore leaving the pedals useless. I contacted Time through my dealer and all the said was that the waranty had expired 6 weeks ago and the could not do anything for me! Appareantly the don't care that they produce shitty quality pedals now! I will try to get some 'old'-models because they have served me right over the years. Left a complaint with Time on 12-04-2019 to see if there is somebody at aftersales in France who does care? Kind regards Marc
Weakness:
The springs that hold the cleats in place lost their tension so they don't grip the shoes anymore.
Price Paid: € 100,-
Model Year: 2018
Allen
OVERALL
RATING
3
VALUE
RATING
3
Strength:
Light. Ok mud clearing
Weakness:
No pedal wrench?!? Only allen wrench
I like atac, i have 3 pairs on various bikes. I swap them from bike to bike. These mx4 are ok for atac. I wanted the platform. But im annoyed that i cant use my pedal wrench. My pedals tighten as i ride. Sure, the mx4 let me use an 8 mm allen wrench to remove them, but a normal wrench is way easier.
Similar Products Used:
Speedplay pedals
Shimano|BR-M615 800mm 1600mm

(was $249.99)

$127.07




Buy Now

ORBEA OCCAM M30-EAGLE BIKE 2021|

(was )

$3,999.00




Buy Now

Dakine Dropout Jersey|

(was $ 45.00 )

$ 23.99




Buy Now
HT COMPONENTS AE03 BIKE PEDALS

(was )

$160.00




Buy Now
RACE FACE ATLAS 35 HANDLEBAR

(was )

$84.99




Buy Now