Crank Brothers Egg Beater 2 Pedal
Available At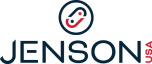 Best Price At

DESCRIPTION
Reliability, simplicity, and mud-clearing all describeThe Egg Beater pedals from Crank Brothers weight: 272g per pair spindle: forged scm435 chromoly steel body: cast stainless steel wings: stamped steel spring: 300 series stainless steel inner bearing: bushing
xcRacer_12
Strength:
lightweight, easy disengagement, 4 sided engagement, good mud shedding, look really clean
Weakness:
unreliable engagement and disengagement, float, cleat wear, small footprint I bought these pedals on a shop discount from my local shop to put lightweight pedals on my new xc race bike, they felt amazing for the first few weeks with the exception of float (I don't like any just preferance) I have been riding them really hard for about a month and a half now and they are starting to wear out (hard riding at least 4 days a week, probably 300-400 miles and many hundreds of clips) The clip in and out is now very unreliable, hard to get into and too easy to get out of, sometimes releasing unintentionally, the small footprint is also noticeable when putting down high amounts of power and impossible to ride in street shoes. rebuilding soon and getting new 0 degree cleats, will update review after. also, clip-in feels slightly different when spring/fixed wings are in different positions
Price Paid: $60 (shop discount)
Purchased: New
Model Year: 2019
Bradym77
Strength:
Easy and simply, they won't hold any mud and can always clip in.
Weakness:
I have had mine for over a year and have yet to experience any problems.
Purchased: New
Model Year: 2016
RMP
OVERALL
RATING
3
VALUE
RATING
4
Strength:
Light.
Looks Nice
Mud falls straight out.
Weakness:
Rusts.
Seals not durable.
Cleats were really fast.

I like them. I like the look. I like the weight. I like the float. I like the 4 sided entry. I like that mud falls out.

But it rusts on the wings, the cleats wear fast and that costs a fair bit- £20, the seals for the bearings are not fantastic .

I would buy often if they were cheap for cleats and peddle but that is not the case. I shall emigrate to Shimano. For cheaper more durable pedals. and use these for special occasions like races and really hard climbs.
Similar Products Used:
Candy 1s - not Recomended

Pablo
OVERALL
RATING
1
VALUE
RATING
1
Weakness:
Cant clip in. Cant clip out. Cant adjust them and they are weak. Last far too short a time.
This is a review on the Eggbeater pedals but a warning about CB in general. First the pedals:

Had a set of Beater 3's that I really liked. I've used EB for years. Always happy. Anyway this $279 set lasted only 2 seasons which I find unacceptable. Got some new ones any way. a set of 2's for my wife and myself. Trouble from the get go. Couldn't clip in to save my life (I'm not unaccustomed to these things), and worse yet I couldn't get out...especially when I needed to. Culminated in a mishap on a switchback where I literally just fell over sideways with my right foot stuck. Fell to the right and down the slope maybe 6-8 feet and my bike was still hanging off my right pedal! Ripped to tendons off the bone in my rotator cuff. 6 months later i'm riding flats and rehabbing and expecting to put on something else when the time comes.

Now this weekend the exact same thing happened to my wife. She even commented while in the emergency room about how her bike had been hanging off her pedal. 2 broken/dislocated ribs, and a bruised lung.

Now this is all in addition to the horrendous time I've had with their wheels and the terrible customer service I've gotten from them. You can see my review of the wheels and what happened in the appropriate section. This company has fallen way down. Beware if you buy any of their stuff...
Similar Products Used:
Time, Shimano
Diego Montini
OVERALL
RATING
2
VALUE
RATING
1
Strength:
Light weight, easy to clip in and out, easy to rebuild.
Weakness:
The bearing completely disintegrated after 20 rides.
I always rode XT's but this time I figured I could try a different brand, as I mentioned on "strengths" the Egg Beater's are everything I wanted from a pedal and more but the honeymoon lasted only 20 rides. The left pedal came off the stem without prior "warning" no play no grinding noises...To my surprise, the bearing was completely disintegrated once I had the chance to look at it at home.
I wrote 2 emails to Crank Brothers with the hope of an explanation and a free refresh kit, 6 weeks went by and I received no reply, thing that I find unacceptable.


Willy
OVERALL
RATING
1
VALUE
RATING
2
Strength:
Light. Relatively inexpensive.
Weakness:
Does not make a definitive clicking sound when engaging. Once nearly broke my neck when my foot came out of the pedal during a bunny hop. Incredibly cheap plastic end caps are nearly impossible to remove if the flathead feature stripps.
Crank brothers needs to go back to the basics like using durable materials and ensuring that they design safe products. Forget about fancy colors and graphics, focus on making a good product! Plastic end caps are a terrible idea. Why did they think a flathead tightening feature would be a good idea in plastic? They have let aesthetics take precedence over functionality. I agree with some of the other comments that it is no longer obvious when your foot is properly clicked into the pedal. This was not the case when I first started using eggbeaters nearly ten years ago. Unfortunately I will no longer purchase egg beater pedals.
Similar Products Used:
Ritchey, shimano
Trailrocker
OVERALL
RATING
2
VALUE
RATING
3
Strength:
Lightweight,Looks cool
Weakness:
Hard to clip in.
I bought these as my first set of clipless pedals, because I head from a few people that they were a good product. They are lightweight and have a unique look to them, but they can be very difficult to clip into. I have had more frustration with these pedals than anything else on my bike, and I like crank bros stuff!!! Even after riding them for a YEAR, there is no improvement.The pedals are super easy to get out of (good and bad at times) Overall I am not satisfied with these and will be looking for something else. Any suggestions?
MartinC
OVERALL
RATING
1
VALUE
RATING
2
Strength:
Light weight
Float
Weakness:
Difficult to clip into
Rusts
Terrible. Bought the Egg Beater 2's to save some weight over my ancient XTR's when building a new bike. Big mistake - the Eggbeaters may be light but the weight savings are not worth it. The biggest problem is clipping in. Engagement is not only difficult, but it is also unclear when the pedal actually engages. After a couple of weeks with these pedals, including buying the optional stainless plates to go below the cleats and shaving sections off my SIDI shoes in an attempt to help, I fetted my old XTR's and they are way better with easy positive engagement and a better platform. Oh, and after 2 weeks the Eggbeaters are rusting.


Similar Products Used:
Old XTR SPD pedals
tcazes
OVERALL
RATING
5
VALUE
RATING
5
Strength:
light, strong, reliable, consistent
these paired with bontrager mtb shoes is a great combination. the pedals are extremely easy to clip in and out of when installed EXACTLY like the instructions suggest. over all i have been beating these pedals in dirt, rock, you name it and they are holding up great. work wonderful for daily commute as well! wouldn't have bought anything different!
spcally
OVERALL
RATING
2
VALUE
RATING
3
Strength:
Easy to install, simple design
Weakness:
Hard to unclip and difficult to clip in.
Decent price and light weight but the difficulty of clipping in and out makes it hard to recommend.
ESKER ELKAT SLX JENSON USA EXCLUSIVE BUILD|

(was $5,000.00)

$4,200.00




Buy Now

SDG I-FLY 2.0 I-BEAM SADDLE/SEAPOST COMBO|

(was $140.00)

$69.99




Buy Now

KONA PROCESS 153 CR/DL 27.5" 2019|

(was $5,999.00)

$3,899.95




Buy Now
FSA SL-K 392Evo 36-26T Carbon

(was $449.99)

$166.57




Buy Now
RACE FACE TURBINE R DROPPER POST

(was $295.00)

$229.99




Buy Now