Crank Brothers Double Shot Pedal
Available At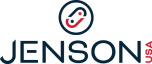 Best Price At

DESCRIPTION
The new double shot, new hybrid pedal designed half flat / half clip-in. It features moulded traction ribs & pins and a diamond plate traction area.
rednightmare
Strength:
Crank Bros quality, proven name in components..,.nice color complimented my ride.
Weakness:
OMG these pedals are terrible...Great idea, but woefully lacking in execution: clip in side is hard to engage, and i have been riding clipless for 15 years. The platform side is worthless for shoe grip with crappy molded pins that slip like ice, until you need to push your bike, and then the pins show their teeth when they scrape the back of your calf...OUCH. my right leg is still scarred from a weekend of adventure-biking. I thought the double shot was the answer to my preference for clip ins and the new trend for platforms but i was wrong. so very wrong. Looking at some mallets to replace these stinkers.
Price Paid: $45
Purchased: New
Model Year: 2018
Neil Hancock
OVERALL
RATING
3
VALUE
RATING
3
Strength:
Reliable.
The eggbeater side has the same float and feel as other eggbeater pedals.
Weakness:
No grip on the flat side.
Large hex key needed to fit.
The eggbeater side has the usual Crank Brothers fit and feel. No adjustments needed, nice bit of float, and attachment is firm but not scary.

The flat side has not a lot of grip. If you are unclipping and flipping to tackle a loose/wet incline where you may need to dab, your feet will slip on these pedals. Same for bunny hops, not enough grip, feet lose contact. My clipless shoes are specialized tahoe (about 5 years old). There might be more grip with my 510 shoes, but then you lose the ability to stand up on wet slopes.

I'd like to see these with a slightly larger platform and pins, like the mallet has. The flat side does appear to be screwed on, so maybe an alternative platform will be forthcoming. Perhaps.

The flat side is fine for riding in street shoes, just not for MTB riding.
Similar Products Used:
Mallets, Eggbeaters, DMR V12, SPD.
Marin Four Corners Gravel Bike|

(was $ 1,099.99 )

$ 1,009.99




Buy Now

CUSH CORE VALVE SET|

(was )

$25.00




Buy Now

Marin Headlands 1 Complete Bike|

(was $ 2,399.99 )

$ 2,249.99




Buy Now
Giro Montaro MIPS

(was $ 149.99 )

$ 129.99




Buy Now
Troy Lee Designs A1 MIPS

(was $ 139.00 )

$ 109.99




Buy Now