SRAM X5 Rear Derailleur
Available At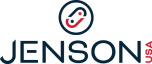 Best Price At

DESCRIPTION
SRAM X5 Rear Derailleur uses the patented EXACT Actuation, Direct Route technology for precise shifting. Capable of handling up to 36 tooth cogs. Comes in a Black or Silver Finish.
Jonathan
OVERALL
RATING
2
VALUE
RATING
2
Strength:
Operates smoothly with minimal issues
Weakness:
Very weak cast aluminum make-up
I had a SRAM X5 rear derailleur I put about 160 miles on it when the derailleur hanger snapped in two
artb
OVERALL
RATING
3
VALUE
RATING
5
Strength:
cheap, works fine, never required adjustments
Weakness:
there was some play at the beginning and gets worse.
lower jockey wheel significantly worn after about 4000km. It still does what is needed. Serviced and cleaned only once after 3000 km. Used now with XT cassette, HG93 chain and X0 grip shifts.
ratmescher
OVERALL
RATING
1
VALUE
RATING
2
i wish i could post pictures on here... i have a collection of destroyed sram derailleurs all the way up to x9 and they all break so damn easily. 3 of them literally snapped into pieces just riding rocky terrain. unbelievable. My first mtb had a generic crappy derailleur and although i had to bend it back a couple times it continued working more or less for years even though it was beat up enough that there was hardly any paint left. since getting a new bike that came with sram components, all i have to do i look at it funny and it explodes. i don't understand what is wrong with these products but i'm not about to upgrade with sram seeing that i broke an x9 just as easily. saving my pennies to get a whole new setup with a different brand. is anyone else having these issues? I just want to ride...
Similar Products Used:
x4 x9
ridesette
OVERALL
RATING
2
VALUE
RATING
3
Strength:
none that set it apart
Weakness:
gets messed up in one ride
brakes easily
flexable
This is not worth buying new. If you buy a bike with it and ride mostly flat stuff, perfect. If you hual, upgrade IMEDIATLY! go at least x7.
Similar Products Used:
shimano deore
CCC
OVERALL
RATING
1
VALUE
RATING
4
Strength:
Good Shifts, decent price.
Weakness:
It states steel cage, but very thin steel, mine was as bendable as a wet noodle.
used for a few months, performed well until a stick smacked the pulley cage. Normally this would have been fine but I was surprised to find how easily you can bend the cage.
With very little pressure you can twist the cage out of alignment. I count myself very lucky to have gotten as much use out of it, I ride three times a week on very technical rocky rooty trails.
I bought a x-7 to replace this one, it seems much sturdier.
If you can afford better, do it.
This maybe a one season derailleur.
Similar Products Used:
Deore, LX, Alivio derailleurs
Jackson
OVERALL
RATING
3
VALUE
RATING
3
Strength:
Doesn't shake around a lot like the the Shimano Deore. On smooth terrain and light-rough terrain it shifts smoothly.
Weakness:
-Any time you're on a hill, it starts to act as if it isn't adjusted properly.
-Whenever it's in gear 2-3, or 8 of 9 it acts as if it needs adjusting.
-Heavy-ish
-FYI, mine has been adjusted, so this is not an error on my part.
(Another FYI, this came on my bike)
Overall, this is a decent derailleur, but definitely not a Shimano XTR or something of the like. Mine has not shown any damage yet, despite acting up on me. If you're using it to simply get from point A to B, I'm sure this will do you fine. But if you need it to withstand a tough downhill course, I'm not so sure. It's not the lightest derailleur out there, weighing in at 300grams, but for the price, who cares. It appears as though if you get this product, be prepared to get a lemon.
Similar Products Used:
Shimano Tourney
Shimano Deore
-bob-
OVERALL
RATING
1
VALUE
RATING
1
Strength:
Very smooth operation until...
Weakness:
Self destructs under load. Tried it with two different hangers with the same result.
Walking many miles home in cycling shoes is no fun. Never again!!
Similar Products Used:
misc
Keepthechange
OVERALL
RATING
5
VALUE
RATING
5
Strength:
Noticeably faster shifts from the x4, dapper looking rear derailleur
I kerploded the x4 when i lost my balance riding a plank, smashed clean through, so i decided it was a good time to upgrade, the shifts are faster and more precise... seemingly quieter too.
Similar Products Used:
x.4
bikeman
OVERALL
RATING
1
VALUE
RATING
1
Weakness:
brakes all the time
whent of a curb and it broke in my weel got it fixs then broke agean when i bunny hoped got it fixed then i jumped my bike it broke so i whent on line to find out it sucks so get a new deraler its not werth fixing it x5 sucks big time
Bradfreeride
OVERALL
RATING
2
VALUE
RATING
2
Its pretty good but if you do anything that's not completely perfect it will do damage to your bike. I was bunny hopping a median and just barely caught the edge and when i landed i had a hanging derailleur that snapped through the thickest metal part and took out 8 of my spokes and bent another 4
Similar Products Used:
X7
MAVIC XA PRO 29ER|CROSS TUBELESS WHEELSET

(was $999)

$450




Buy Now

MAVIC XA PRO|27.5 WHEELS SHIMANO/SRAM XD BOOST

(was $1899.99)

$799




Buy Now

SHIMANO XT RD-M8000|11SP REAR DERAILLEUR

(was $99.99 )

$67.99




Buy Now
SHIMANO SLX BRM7000 DISC BRAKE

(was $119.99 )

$74.99




Buy Now
MAVIC CROSSMAX PRO CARBON RIB 27.5 650B BOOST

(was $2199)

$799




Buy Now