AbsoluteBlack Oval Chainring
Best Price At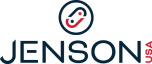 Available At

DESCRIPTION
AbsoluteBlack encourages modern mountain bikers to ride anywhere with its advanced Oval chainring concept that improves rider efficiency. Designed with both XC and aggressive trail riders in mind. All chainrings are compatible with 10 and 11 speed drivetrains. Perfect for Singlespeed use as well.
Our Oval chainrings work because a rider does not produce power evenly through a pedal stroke; they maximize the part of the stroke where power is produced and minimize resistance where it isn't. Oval rings make the spin cycle a lot smoother and are easier on legs while climbing. Available Models:
ABSOLUTEBLACK SRAM OVAL GXP® TRACTION CHAINRING
SRAM OVAL BB30 TRACTION CHAINRING
ABSOLUTEBLACK E*THIRTEEN OVAL GUIDERING CHAINRING
AB SRAM OVAL BOOST148 TRACTION CHAINRING
RACE FACE OVAL CINCH TRACTION CHAINRING
CANNONDALE OVAL DIRECT MOUNT CHAINRING
OVAL 94 BCD TRACTION CHAINRING FOR SRAM
ABSOLUTEBLACK OVAL 104 & 64BCD TRACTION CHAINRING
OVAL XT M8000 TRACTION CHAINRING
OVAL XTR M9000 TRACTION CHAINRING
ROUND CHAINRING SRAM GXP®
SRAM ROUND BB30 CHAINRING
ROUND 104 / 64BCD CHAINRING
CANNONDALE ROUND DIRECT MOUNT CHAINRING
minisman
Strength:
the chainring works well, and the oval factor does seem better, especially since it allows me to go up 1 size.
Weakness:
On a direct Mount SRAM crank its too weak and lightweight. Mine bent while pedaling, and another friend has his snap while pedaling. Both of us contacted Absolute Black and we were both told it was our fault because we must have struck a rock/log on previous rides. and we were offered a 50% crash replacement discount. Needless to say I did not buy a new one.
Price Paid: 89
Purchased: New
Model Year: 2017
Cayenne_Pepa
OVERALL
RATING
5
VALUE
RATING
5
Strength:
~ Easy on your knees
~ Makes you stronger climber
~ Bulletproof design and construction
~ 32t oval for SRAM GXP is 59g
~ Makes NO noise, unlike Race Face NEXT SL Cinch
~ Narrow wide tooth configuration eliminates need for chainguide
Absolute Black really did ALL their homework, when developing this oval ring. They optimized the ellipse, so your max power output feels just like spinning a round, smaller ring. I normally ride a 1x11 30t round - but this 32t ring has made me a stronger climber and faster on the flats. I have yet to drop a chain and I think once this one wear out....I'll upgrade to a 34t oval.

I tried them all and find AB is more comfy for my riding style.
Similar Products Used:
~ Rotor Agilis Q-ring
~ Ridea Duo-oval
~ Garbaruk Melon
~ Wolftooth Elliptical
~ Doval Osymetric
~ Sakae Oval
~ Shimano Biopace
Burgess
OVERALL
RATING
5
VALUE
RATING
4
Strength:
Enhances climbing
More comfortable than standard round ring
Excellent build quality
Versions for almost any mounting option
Reasonably priced compared with competitors
tooth profile hasn't dropped any chains
Works well in mud
Weakness:
Limited colour options
Not yet compatible with 2x or 3x systems
THIS IS NOT THE SAME AS BIOPACE!

I've ridden these rings (32t) on both a singlespeed XC and full suspension Enduro bike (ok, its not really an Enduro bike but I use it as one) for over 8 months, in both Canada and the UK.

Shipping was prompt, prices very reasonable for a premium product and parts easy to install (used both RaceFace Cinch and 94bcd).

I think that the oval ring feels VERY comfortable, and I would guess gives about an extra 10% to climbing due to maximizing power on your up/down stroke and minimizing front/back stroke.

No dropped chains over that time, and no damage or significant wear despite having broken several other components and had some big crashes during this time.

Now buying a version for my SS road commuter.
Similar Products Used:
RaceFace NW ring
DEITY DEFTRAP PEDAL|

(was )

$49.99




Buy Now

ESKER ELKAT SLX JENSON USA EXCLUSIVE BUILD|

(was $5,000.00)

$4,200.00




Buy Now

Rockshox|RS-1 27.5" 100mm Boost

(was $999.99)

$447.66




Buy Now
Rockshox RS-1 27.5" 100mm Boost

(was $999.99)

$447.66




Buy Now
ESKER ELKAT SLX JENSON USA EXCLUSIVE BUILD

(was $5,000.00)

$4,200.00




Buy Now