SRAM Power Glide PG-1070 Cassette
Best Price At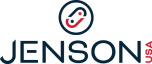 Available At

DESCRIPTION
With the introduction of the Force and Rival road groups, SRAM brings some long-overdue fresh thinking to component design. Their creativity and innovation doesn't stop at components with inherent sex appeal like shift levers and cranksets. It extends even to traditionally mundane parts like the cassette. Unlike Campagnolo and Shimano who insist on maintaining multiple models of cassettes despite the minimal differences between them (we challenge you to distinguish between an unmarked Chorus and Centaur cassette; ditto for Ultegra and 105), SRAM did the sensible thing: They offer a highly scaled back range of cassettes. The standard model is known as the PG-1070, while the deluxe model is known as the OG-1090. Whether you're riding a Red, Force, or Rival-equipped bike, the "PowerGlide" shifting of PG-1070 will provide crisp, positive shifting under any circumstance -- a mellow spin, or at max power on a steep climb. Unlike Dura-Ace and Record, the PG-1070 weighs in at a scant 220g without having to resort to easily-worn titanium cogs. Rather, the PG-1070 is made from durable heat-treated steel, giving you tons of mileage before you'll need to replace it.The PG-1070 is available in several ratios. Its spline configuration allows it to fit on any Shimano 9/10-speed freehub, and it's compatible with any 10-speed chain: SRAM, Shimano, or Wippermann's S-series chains. What SRAM suggests, of course, is that you use one of their 10-speed PC-1000 series chains for optimal shifting. Includes a forged, anodized, and laser-etched lockring.The actual weight of the SRAM PG-1070 Cassette varies with tooth count. For reference, the 11-25 is 224g.The 11/23 includes: 11,12,13,14,15,16,17,19,21,23The 11/25 includes: 11,12,13,14,15,17,19,21,23,25The 11/26 includes: 11,12,13,14,15,17,19,21,23,26The 11/28 includes: 11,12,13,14,15,17,19,22,25,28The 11/32 includes: 11,12,13,14,16,18,21,24,28,32The 11/36 includes: 11,12,14,16,18,21,24,28,32,36The 12/25 includes: 12,13,14,15,16,17,19,21,23,25The 12/26 includes: 12,13,14,15,16,17,19,21,23,26The 12/27 includes: 12,13,14,15,16,17,19,21,24,27The 12/28 includes: 12,13,14,15,16,17,19,22,25,28The 12/32 includes: 12,13,14,15,17,19,22,25,28,32The 12/36 includes: 12,13,15,17,19,22,25,28,32,36
Martyn Allsebrook
Strength:
Used this season for approximately 1000 miles. The rivets have become loose between the 26,24 and 22. I have fed this back to the retailer who then questioned wether this would be covered by the warranty but unfortunately it isn't. The retailer suggested that I take it to an engineering company to have the rivets replaced. This option is too costly which means the cassette is scrap. NOT IMPRESSED
Weakness:
Poor build quality
Price Paid: £49
Purchased: New
Model Year: 2017
Zachariah
OVERALL
RATING
3
VALUE
RATING
3
Strength:
~Forged steel cogs can take LOTS of shifting abuse- ie; high-load gear changes
~Incredible wear characteristics
~$200 cheaper than the flagship XX cassette
~Super easy to keep clean
Weakness:
~350g+ weight
~Slow spool-up
~Only the largest three cogs actually contact the freehub, via alloy carrier
For the casual Trail rider - this 10-speed cassette is more than sufficient. It's robust, reliable and can take the worst kind of bad shifting habits you can throw at it. The thick nickel plating gives it a blingy, chromed effect, which also makes cleaning very simple. The downside is the cassette adds heft to your bike's rotating axis which feels like adding 3-5 extra teeth to your drivetrain. However, the smoothness of shifts under all conditions, makes this cogset a great value, for the first-time 10-speed user on a budget.


Similar Products Used:
SRAM PC-1050
SRAM PC-1080
SRAM XG-1099
jonshonda
OVERALL
RATING
5
VALUE
RATING
5
Strength:
Holds up to a Clydesdale
I use this my a Sram X9 RD, and have not had any issues with shifting or performance. Nothing broken yet ( except for one tooth on one of the smaller chainrings). I don't worry about weight, as I could easily loose 40 more pounds for a lot less than a XX cassette.
kevinrod1983
OVERALL
RATING
4
VALUE
RATING
4
Strength:
perfect price point for its quality. long lasting and comes in many sizes. fits roadies and mtbrs
Weakness:
a far cry from the XX version or its red road version
over $200 bucks less then the XX
Similar Products Used:
XT
Fox|Factory Float 27.5" 100mm

(was $799.99)

$304.97




Buy Now

SDG I-FLY 2.0 I-BEAM SADDLE/SEAPOST COMBO|

(was $140.00)

$69.99




Buy Now

KONA PROCESS 153 CR/DL 27.5" 2019|

(was $5,999.00)

$3,899.95




Buy Now
FSA K-Force Di2 Carbon 700mm

(was $79.99)

$44.07




Buy Now
RACE FACE TURBINE R DROPPER POST

(was $295.00)

$229.99




Buy Now