e*thirteen TRS+ Cassette
Available At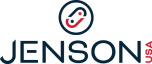 Best Price At

DESCRIPTION
The TRS+ Cassette is all about range. Using a unique 3 piece assembly, the TRS+ cassette offers 9 tooth to 44 tooth(11sp) or 42 tooth (10sp) range. The largest two (10sp) or three (11sp) cogs are precision machined from aluminum and locked onto a SRAM XD driver body. The remaining eight steel cogs lock into place with a chain whip. The front cogs are shared on the 10 and 11sp versions and high wear parts are available individually which means replacing worn parts, or upgrading from 10-11sp is possible without buying a whole new cassette.
Cayenne_Pepa
Strength:
~ Lighter than Eagle X01 ~ Wider range than Eagle ~ Eliminates the "want" and costs of going full, 12-speed Eagle ~ Shifts just fine, to me ~ Not too extreme spacing gaps I tried them all(SunRace, SRAM, Shimano, KCNC) and this offers the best benefits of range and price.
Weakness:
~ Needs two chain whips, to uninstall ~ Alloy replacement big cogs are pricey
Price Paid: 160
Purchased: New
Model Year: 2019
old school 27
Strength:
Sram xo derailleur and chainring with the E-13 trs+ cassette and KMC shifter smoother than then original all Sram set-up. great up grade and now no need for a 12 speed upgrade.
Weakness:
none after 4 months
Purchased: New
Model Year: 2018
Uly
OVERALL
RATING
4
VALUE
RATING
3
Strength:
Wide range, not too heavy, shifts clean, modular for easy rebuilding.
Weakness:
3 outer gears aluminum which means it will wear out fast. You have to use a lot of grease at the contact points of the cassette.
Had this on for a couple months now. No appreciable wear yet, but I can see that the aluminum outer gears are starting to wear. I've checked around for the replacement gears and they are not available from a whole lot of vendors. The range is amazing and I haven't experienced slow shifting that most report on various reviews. This has transformed my 1x11 setup. This is a revised design but I have experienced a bit of creaking, but not the loud annoying creaking that was reported on the first design. My big complaint about this is that you have to use a lot of grease at the cassete lower and upper half contact points and the possible contact points with the freehub. This makes for a big mess as the exposed grease os a dirt magnet.
Skrool
OVERALL
RATING
5
VALUE
RATING
4
Strength:
Precise shifting. Great Range. Light. Modular design makes the retail price a great investment.
This turned out to be a great decision for me. I have it running with an X01 rear mech and shifter, and it is instant and flawless both up and down the range. It is also very quiet, in fact, I can't even hear it as it grabs the biggest 3 cogs, but that might be related to the super nice chain I am running with it : a Titanium Nitride coated KMC chain...so...with my set up, it is flawless, and I am very very pleased I decided to buy it. With a 30t ring up front, there is nothing I can't climb, and, equally, it maintains usability on the road...which I really appreciate as a NEED, because I ride, always, to the trail head...which means I cover stretches of asphalt and the 9t cog really does make it all the more versatile.

Also, the fact that it is modular, means that I can replace whatever cogs I wear the most, whilst retaining those that are still in good shape...thus the investment acually ends up paying for itself real soon. This certainly can't be said for the Sram cassette's...which are just as much, if not more money.

Also, there is something to be said about a company that INCLUDES any 'special tools' with their kit, instead of sticking it to us like ALL---OTHER---COMPANIES do. I usually wait a handful of months before posting a review, but this cassette has been such a game changer for me, that I simply had to point others in the right direction by getting the word out. So far, I could not be more pleased, and I don't see how this thing could 'fail' in any way. Cogs are cogs and you know right away if something like gearing 'works' or if it doesn't.


BuickGN
OVERALL
RATING
5
VALUE
RATING
4
Strength:
Range...... Huge range, as much as many 2x setups. Shifting...... Better (quicker, crisper, cleaner) than the XO1 cassette it replaced. The aluminum gears are available separately from the steel cogs for about 1/3 the cost of a whole cassette. You can also decide to go from a 10 to 11 speed or vice versa just by ordering the larger half of the cassette, again, for about 1/3 the price of a whole cassette. Ease of installation....... Not only was it quick and straight forward but it shifted perfectly with no derailleur adjustments from the X01 cassette. My review will probably overemphasize the range but I want to make clear this is worth the money for its excellent shifting alone.
Weakness:
Price. It's not horrible, competitively priced, and they do make the widest range cassette out there so they can charge what they want. Still, it would be nice to see something in the lower $200 range but I could say the same for most of the top cassettes.
I usually like to give a product a few months before reviewing it but I've seen some untrue speculation on the Internet. I've only had 3 weeks on this cassette. Before buying this cassette I ran the numbers through Sheldon Brown's calculator and compared it to my current X01 32/10-42 setup. I needed a lower gear for the many miles long steep hills around here. While I had just enough top end to not spin out 90% of the time, I definitely could not give up top end. I think this is a pretty common situation for us 1x users.

I knew to get the low gear I needed I would have to drop to a 30t up front and combined with the 44 out back it would be like a normal full downshift so I ordered the 30t with the cassette. The 9t really is what makes the difference. Even with the drop down to the 30t, I have noticeably better top end now. I could have gone with a 28t if needed and barely lost any top end.

Enough of that, everyone knows how to calculate the gearing needed. There was a lot of speculation on how well the cassette would shift and for some reason many thought it would not shift well. Let me lay to rest anyone's worries. It shifts better than anything I've ever used bar none. The X01 stuff shifted great already but this is on another level and not just compared to other 1x11 setups. It shifts better than any of my older 9 and 10speed XT, XTR, and X9 setups shifted. The upshifts are quicker, crisper, and more positive. You barely back off the power when downshifting while grinding up a steep uphill it shifts so quickly. Upshifts complete as quick as I can push the button. It doesn't seem to care if it's downshifting into the 44 or upshifting into the 9t, they're all just as perfect.

The crazy part is initially I did no adjustments to the derailleur. It worked perfectly right out of the box. Eventually I adjusted the low limit screw a tiny bit even though there were no problems. Installation was incredibly easy and quick. I already had the SRAM driver so it was as easy as installing the first part of the cassette, lock it in with the supplied nut and adapter tool, and twisting the rest of the cassette into it until it locks. Grease is supplied for making the locking process easier.

I hear mention of the 9t polygon effect on the Internet. On the stand it's there. On the trail it's not noticeable even a little. I'm 240lbs and I've put the power down in the 9t and no issues so far. I guess time will tell how reliable the whole thing will be. There are bigger gaps between gears, there has to be, but in my case it's welcome. Living in a hilly area I'm usually grabbing 2-5 gears at a time. I actually like a slightly larger gap between gears because I don't have to shift as many gears at a time. It's not something that stands out, by the second ride I no longer noticed any larger gaps.

I'm not sure what else there is to say. If I were in the market for a 1x cassette I would get this based just on how well it shifts alone, it's that good. It gets rid of the number one problem of most 1x setups and that's range. You now get the range of all but the widest range 2x setups. If this thing is lacking range you're probably a 3x candidate.

I think this will appeal to just about anyone that goes off the pavement with a 1x, or for those that want to run a 1x but have not because of a lack of range. This virtually eliminates range as a reason not to go 1x. There are those that are in exceptional shape or that live in a very flat area and can make due with a narrower range cassette, but being honest, this cassette will make life easier for almost everyone.

I wanted to mention the 9-42 10 speed version. If I was running a 1x10 I would be thrilled. They just made a cassette that has more range than any other 1x11 setup and it comes in at under $300.
Similar Products Used:
X01, XX1, many Shimano 9 and 10sp setups.
FSA|K-Force Di2 Carbon 700mm

(was $79.99)

$44.07




Buy Now

E*THIRTEEN TRS TRAIL A/T 29" TIRE|

(was )

$71.95




Buy Now

NINER RIP 9 RDO 27.5 4-STAR BIKE 2020|

(was $6,600.00)

$5,279.99




Buy Now
NINER RIP 9 RDO 27.5 4-STAR BIKE 2020

(was $6,600.00)

$5,279.99




Buy Now
RACE FACE TURBINE R DROPPER POST

(was $295.00)

$229.99




Buy Now