SRAM Pressfit GXP Bottom Bracket
Available At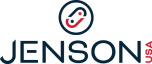 Best Price At

DESCRIPTION
AllowsThe for installation of SRAM/Truvativ GXP cranksets on MTB frames/bikes usingThe PressFit standard. Stainless steel bearings Works with PressFit frames with 92mm wide unthreaded bb shell and 41mm inside diameter For use with GXP cranksets(SRAM orTruvativ) Ships withTruvativ packaging
Vade22
Strength:
Umm... cheap... might last if it never gets wet
Weakness:
Lasted a whole month and a half... let me start by saying no I don't use a jet wash sram... water and muc-off with a brush. So i was doing my usual monthly pivot bearing regrease/cheak when I noticed my recently change pressfit bb bearing, drive side was stuck so pulled off the weather seal to notice my stainless steel bearings where rusty, later to find out sram actually state these are "standard stainless steel bearings" clearly low grade and rust in fact I think the casing was rust free, should have built the bearings out of that. But I decided to investigate deeper and scraped out as much of the remaining grease that was left, to test with water, turns out it mixes perfectly! Which leads me to believe it's as waterproof as a paper bag in a storm. Let alone the zero protection in the compound to protect the bearings, clearly low grade bearings and low grade grease. Yes these are cheap but at the best part of £30 + shop labour to fit your looking around £60. Trust me get something better. Well unless you don't ever get rain or was your bike
Price Paid: 36
Purchased: New
Model Year: 2019
Norm Deplume
OVERALL
RATING
2
VALUE
RATING
2
Strength:
Fits as it should without adapters.
Weakness:
Poor durability
Replaced the Shimano bottom bracket that came with my frame with this SRAM BB for a better fit. The shop that built the bike had used paper thin plastic spacers to shim up the Shimano BB, which quickly melted away as I rode. This caused a wobble and eventually the bearings wore out. It is hard to say which BB performed better because of this installation issue. I was surprised that this GXP bracket's bearings wore out after less than a single season of riding. They now make a clicking noise. I removed the crank and, sure enough, the bearings feel rough when turned by hand. I am a 235 lb. rider, but I do not ride aggressively, and have not exposed this BB to mud, rain, or a lot of dust. I ride 20 miles a week on this bike at the most.
Similar Products Used:
Shimano BB92, Shimano Hollowtech 2, Race Face X-type Team XC
Tom Robinson
OVERALL
RATING
1
VALUE
RATING
1
Strength:
None that I am aware of
Weakness:
Wore out in less than 6 months of use
Supplied as original equipment on my 2012 Epic. I have never worn out a BB before in less than 4 years use in my life. The bearings felt stiff after 3 months use. I guess they had gone a bit rusty. They freed off with a backward and forward spin of the cranks. 3 months later there was detectable play, and they needed replacing! When I took the crank out, the left hand inner race was seized on to the shaft and had to be ground off. What a nightmare. I replaced the bearings from a bearing supplier and all working well now. I am unimpressed by BB30. I can only see that it saves money in production, and has no benefit to the owner.
Similar Products Used:
Hope BB excellent
Many different Shimano variants - good
Race Face - lasted 2 years then sheared the drive side splines
Giro Montaro MIPS|

(was $ 149.99 )

$ 129.99




Buy Now

CUSH CORE VALVE SET|

(was )

$25.00




Buy Now

Troy Lee Designs A1 MIPS|

(was $ 139.00 )

$ 109.99




Buy Now
Easton AM Havoc Disc Wheelset

(was $699.98 )

$399.99




Buy Now
Troy Lee Designs A1 MIPS

(was $ 139.00 )

$ 109.99




Buy Now