Easton EA90 Stem
Best Price At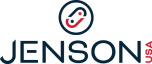 Available At

DESCRIPTION
The Easton EA90 stem is light, stiff and carbon bar friendly. 3D forged aluminum allows Easton to shave excess material while retaining maximum strength. The Top Lock clamp design and DST faceplate distribute pressure safely across the handlebar's clamping surface, making the EA90 safe for carbon and aluminum bars. 31.8" bar diameter. 70-130mm.
bob stickers
OVERALL
RATING
1
VALUE
RATING
3
Strength:
For the price and target here Ritchey makes a better proposition in stems.

Weakness:
The stem has far too much cut out where the steerer clamps on. This allowed the stem in a few months to piece through a carbon steerer on a road fork at 40 in lbs with the usual tricks in place to limit such clamping damage.

Also the decal is easily damaged and rubbed off.

Likely an OK stem for alloy steerer.
Avoid on carbon steerers even with lower torque, friction paste, leaving extra steerer length outside the stem clamp and sanding edges.
Similar Products Used:
Ritchey
Anonymous
OVERALL
RATING
5
VALUE
RATING
5
Strength:
Liiiiiiiiiight!!!! Also, stiff and smooth.
Weakness:
If you install the stem with negative rise (inverted), the faceplate will be upside down.
This stem is insanely light. I compared it at the LBS with some Bontrager full carbon model, which weighed about 15 grams more! You'll be hard pressed to find anything lighter, either carbon or aluminum, in its price range. The only lighter stems at the shop were a FSA carbon, which cost double and was a mere 10 grams less, and a Rotor CNC aluminum work of art which cost over 4 times as much.

The four-bolt faceplate gives a solid interface with the bar, which is good especially with carbon handlebars such as my MonkeyLite SL. The faceplate has a locking mechanism to the stem body, which apparently improves engagement futher, but means that if you use negative rise, the E on the faceplate will really by a square 3. No big deal, right?

I'd prefer the faceplate and pinch bolts to be black and not shiny silver (unless they were titanium), but that's nitpicking.
Similar Products Used:
Race Face Deus XC
Box|1x Groupset Wide Rear Derailleur 11-46

(was $324.99)

$119




Buy Now

Box|1x Groupset Wide Rear Derailleur 11-46

(was $374.99)

$139




Buy Now

Box|1x Downhill Groupset 7 Speed 11-24

(was $347.99)

$99




Buy Now
Box Carbon Fiber Handlebar 31.8mm 30mm Rise

(was $125.99)

$49




Buy Now
NLZ Socks Route 66

(was $10.97)

$2.75 (75% OFF)




Buy Now