Ritchey SuperLogic Carbon One-Bolt Seatpost
Best Price At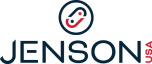 Available At

DESCRIPTION
Finish off your dream build with the Ritchey SuperLogic Carbon One-Bolt Seatpost. This 30mm-offset post will look just right on your new ride. RitcheyAAAs one-bolt Sidebinder technology allows fore / aft and tilt adjustments to be made by loosening just a single bolt.
iamrobot
OVERALL
RATING
5
VALUE
RATING
3
Strength:
Very light. Comfy--noticeably more comfortable than the alloy post that came stock with my bike. Does not slip. Easy to assemble (unless you're ham-fisted).
This thing rocks.
It's comfortable.
It's almost as light as the german posts I don't have access to (and absolutely can't afford).
Carbon assembly everything and use a torque wrench and it won't slip. I've tried to get it to budge, but can't. I ride technical trail, and honk like crazy on the climbs, and still, it won't slip.
Hasn't broken yet.

If you've got the moneyz for it, I highly recommend this post. I wouldn't let the single bolt scare you. It works better than any other single bolt (carbon) post I've used, but is lighter.
Similar Products Used:
Thomson, Easton EC70 singlebolt (constantly loosens), Specialized Alloy post (similar one bolt design, and nice stock post), USE (slips, hastle).
Duvers
OVERALL
RATING
1
VALUE
RATING
3
Strength:
Lightweight and looks nice.
Weakness:
SLIPS!!! The single bolt design does not hold the mountain bike seat. I've tried everything including over-torquing it and gluing it with silicone. Tried the stuff for carbon fiber parts. Keeps tipping backward when I hit the bumps.
Wouldn't recommend for mountain biking. Not worth getting a nice seatpost if you can't count on it to stay in position. It's tipped backward on me several times now, and I've found no solution. Don't purchase unless you have the time and inclination to be stopping at the side of the trail and tilting it back forward everytime you hit a bump.
Similar Products Used:
OEM Seatposts.
bobbob
OVERALL
RATING
5
VALUE
RATING
3
Strength:
Strong, light, easy to set up, does not move, pefect match for WCS saddle, looks good and provides comfort.
The best pillar I have come accross at a ridiculous retail price.
Similar Products Used:
EC90, WCS, Selcof carbon (junk as it has a short perch to sit the saddle on), Truvative alloy, Ritchey alloy...
SDG I-FLY 2.0 I-BEAM SADDLE/SEAPOST COMBO|

(was $140.00)

$69.99




Buy Now

Bell|4Forty MIPS

(was $110)

$79.99




Buy Now

Giro|Montaro MIPS

(was $149.99)

$129.99




Buy Now
DEITY DEFTRAP PEDAL

(was )

$49.99




Buy Now
Bell 4Forty MIPS

(was $110)

$79.99




Buy Now