WTB Volt Team Saddle
Available At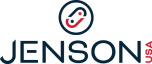 Best Price At

DESCRIPTION
The Volt's design incorporates a wider whaleTail section with a broader nose.This allowsThe riderTo move back onThe saddleTo bear down onThe pedals andTo sit onThe nose more comfortably when slidingToThe front ofThe saddle.The love channel and comfort zone help alleviate unwanted pressure duringThe ride.TheTeam version featuresTitanium rails, dna padding and Kevlar cornersTo shave off 17 grams(claimed) overThe Pro version. Titanium rails 229 grams (claimed weight) Synthetic covers and micro f
Jeff Smyth
OVERALL
RATING
5
VALUE
RATING
4
Strength:
Nice comfortable saddle, fairly light weight, comes in different widths
Weakness:
I need to buy 2 more...
I have wide sit bones, and I rode a Silverado for the last couple of years on my main MTB, and Laser Vs on my other 2 bikes. The Silverado was OK for no more than 2 hours. Going to the Volt Team 150 made a huge difference to me. I can ride all day now in comfort, and I can still move around on it with ease. It's pretty light, and the price difference from titanium rails to carbon rails was not worth the difference in weight to me. I'm buying a couple more for my other bikes.
Similar Products Used:
WTB Laser V, WTB Silverado
missing link
OVERALL
RATING
5
VALUE
RATING
3
Strength:
Of course saddle fit is completely personal and subjective, but this saddle fits me better
than the Rocket which I have used for years. I know lots of people who loved the Rocket,
as well as, some who have converted to the Volt and are very happy. I am skinny assed.
Weakness:
Team model is expensive, but you could go to a cheaper version and not gain much weight
Rocket V lovers check out the Volt, it is even better
KONA OPERATOR CR BIKE 2019|

(was $5,999.00)

$3,899.35




Buy Now

SDG I-FLY 2.0 I-BEAM SADDLE/SEAPOST COMBO|

(was $140.00)

$69.99




Buy Now

GT FURY EXPERT 27.5" BIKE 2019|

(was $4,200.00)

$2,730.00




Buy Now
E*THIRTEEN TRS TRAIL A/T 29" TIRE

(was )

$71.95




Buy Now
FSA SL-K 392Evo 32T Carbon

(was $449.99)

$215.77




Buy Now