WTB Silverado SLT Saddle
Best Price At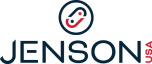 Available At

DESCRIPTION
The WTB Silverado saddle is, much like the name, a western ideal. A great saddle for those who prefer a narrow, long seat that allows some positioning flexibility while not getting in the way. Sleek, like a fine horse. Light, like the minimal gear you carry in your hydration pack. The WTB...
DirkRoss
OVERALL
RATING
2
VALUE
RATING
1
Strength:
Comfortable, fit well (although this is personal(.
I purchased 2 of these saddles because of the fit but both developed nasty creaks within 3 months. Tried putting lube on the rails but it did not help. Both are now sitting in my garage because the creaking was intolerable. I will not purchase any WTB saddles again. I'm using Fizik saddles now that are not as comfortable but are silent.
Similar Products Used:
Fizik, Specialized, Crank Bros.
burnt toast
OVERALL
RATING
5
VALUE
RATING
5
dont know ,but this seat is real comfy and sturdy
Similar Products Used:
i beam piece of crap
Anonymous
OVERALL
RATING
3
VALUE
RATING
4
Strength:
This is comfortable for a lightweight MTB race saddle over long distances and has sufficient flex for the bumps on mtb trails.
Weakness:
When the saddle eventually meets the ground the cover material tears easily.
The Silverado SLT is still there on the bike because it gives a nice firm but comfy ride for the narrow behind. But take care when you come off or you will have the glue out.
Similar Products Used:
fizik phenom
Anonymous
OVERALL
RATING
5
VALUE
RATING
4
Strength:
Minimal padding with good shell flex=Comfortable
Weakness:
doesn't pedal for me.
Purchased first one with my Motolite and loved it so much put them on all my other bikes.

The Fizik saddle didn't work for me but Silverado did. Give it a try. it might work for you..
Similar Products Used:
WTB Rocket, Performance Forte race saddle. Fizik Arrione, Terry Fly
Jordan
OVERALL
RATING
4
VALUE
RATING
5
Strength:
nice solid build, fairly light and pretty comfortable for a xc rave saddle
Weakness:
the nose on mine started to peal back after about 5 months of using it, but it still preforms fine.
Awesome saddle, plus you dont see many of em, I am going to give only 4 chillis for overall because the leather on the nose started to come out, but other than that its a friggin awesome saddle, and would buy again. I think that it would only suite cross country and all mountain categories only!
Similar Products Used:
WTB shadow V, Bontrager Race X Lite
J. Craig Mayer
OVERALL
RATING
5
VALUE
RATING
5
Strength:
Pretty light for such a comfortable saddle. Looks great
Weakness:
nose of saddle is loose. Alittle to pointed at nose.
I have used a WTB rocket for a long time and have loved it. I was'nt sure If I would like the Silverado when I first got it. I wanted something a little lighter than the rocket so that why I thought I would try the saddle. I put it on anyway to try it and have not taken it off since! Great saddle. Much more comfy than the rocket! I used to get a little sore with the rocket after a couple of hours of riding, but not with the silverado. I don't understand how a saddle with much less padding than the rocket can be so much more comfortable. Go figure. The only problem I have had with it is if you wear baggy shorts like I do, the nose can catch your shorts sometimes. Much more pointed than the rocket. Not a real bad problem and really worth the inconvence for the comfort. Great saddle!
Similar Products Used:
WTB rocket and speed V
RACE FACE TURBINE R DROPPER POST|

(was $295.00)

$229.99




Buy Now

ESKER ELKAT SLX JENSON USA EXCLUSIVE BUILD|

(was $5,000.00)

$4,200.00




Buy Now

Fox|Factory Float 27.5" 100mm

(was $799.99)

$304.97




Buy Now
Fox Factory Float 27.5" 100mm

(was $799.99)

$304.97




Buy Now
RACE FACE TURBINE R DROPPER POST

(was $295.00)

$229.99




Buy Now