WTB Rocket V Comp Saddle
Best Price At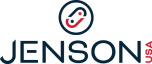 Available At

DESCRIPTION
Narrow and mid-length (127x258mm)
Whale-tail design
Fits a broad range of endurance riders
Increased soft tissue relief
Synthetic cover
William Gregory
OVERALL
RATING
5
VALUE
RATING
5
Strength:
whale tail
luuv groove
size/weight
excellent (durable+lightweight) materials (for a budget saddle)

Weakness:
haven't found anything annoying with this saddle...
It's just named Rocket nowadays, mtbr needs some updatin'. The Comp, the budget variant of the Rocket, easily beats (competitor) saddles twice/thrice as expensive.
That whale tail & luuv groove combo just makes for an ideal grinding down saddle. The groove helps a lot by delaying fatigue downbelow. I've had a few (other) saddles, some of 'em even had an "anatomic" hole build-in but it didn't work as well as WTB's groove ;)) Their geometry is the bee's knees.
What makes the Rocket special is that shameless whale tail. I luuv it. It just provides that extra push when you need it most. Also, great for both downhillin or climbin.
Essentially, the Rocket behaves like two saddles and easily outranks the competition.
The 150mm Comp 2015 version, although budget, appears to be very tough and the material feels comfortable and doesn't heat-up upon hours of friction. Some of the decals rub off a bit fairly quickly within daily use but, other than that, it holds up like a champ and, most importantly, it just gets that much more comfortable with time.
I'm sure the DNA padding and all that make this saddle more comfortable and whatnot, but for the money, one cannot possibly find a better saddle than this Rocket Comp. Just make sure to get the right one. I started with a 133mm Volt, passed onto a 142mm Rocket and finally settled on the 150mm Rocket Comp as it works easier on my package.
Similar Products Used:
Wittkop Medicus Race emulates it but comes way off, not even close to the ergonomics of the Rocket.
motoxdady
OVERALL
RATING
5
VALUE
RATING
5
Strength:
Comfy and durable
very durable long lasting no wear or tear and very comfortable for long rides even on rough terrain
suganumayuuji
OVERALL
RATING
1
VALUE
RATING
1
Weakness:
not strong, not comfortable
I dented it when i did a jump on a small slope and landed my ars on the saddle, and it's not comfortable it makes your ars real pain unless you use it for so long that you got use to the saddle.
NINER AIR 9 2-STAR BIKE 2020|

(was )

$1,850.00




Buy Now

GT FURY EXPERT 27.5" BIKE 2019|

(was $4,200.00)

$2,730.00




Buy Now

SRAM|Stylo Dub 34T 12s

(was $139.99)

$67.77




Buy Now
FSA SL-K 392Evo 32T Carbon

(was $449.99)

$215.77




Buy Now
ODI VANS LOCK ON GRIPS BLACK CLAMPS

(was $29.95)

$20.49




Buy Now