Brooks Cambium Saddle
Best Price At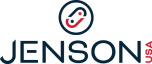 Available At

dmandave
Strength:
It was great while it lasted for two years (just beyond the warranty period), great fit, super comfortable right out of the box and super low maintenance.
Weakness:
Just weeks beyond the two year mark the nose started to delaminate around the front rivet and the saddle is now totally toast. The warranty process with Brooks is a total joke and not worth anyone's time.
Price Paid: 110
Purchased: New
Model Year: 2016
Forster
OVERALL
RATING
1
VALUE
RATING
2
Strength:
100 grams lighter than the B-17, waterproof, looks cool (to me).
Weakness:
Comfort and fit are below peer group.
After reading all the reviews on line I am wholly convinced that there are two versions of this saddle. The natural rubber version that mimicks a broken in brooks saddle and the plastic torture device I bought. I bought one to use on my bikes to use when the weather is wet for extended periods (longer than a brooks should be in the wet with a cover on). I was a little concerned at the bike shop when I could not flex the canvas covered material with my thumbs. On the bike the shape is unyielding/unconforming. I felt like I was riding on a seat with the cut-out reversed. No give, no bounce just this 1980s plastic BMX seat feeling. To be fair I rode it 38 miles over the course of three rides. That was 37 miles too many. Still I have friends that love this seat, hence I'm convinced that Brooks sends out some that are properly vulcanized and plyable and some that are improperly vulcanized and plywoodish. It's back on the shelf at my LBS where it belongs.
Similar Products Used:
Plastic off a 1980s Huffy BMX bike
Truvativ|Descendant 32T Dub 12s 175mm

(was $ 260.00 )

$195.17




Buy Now

Shimano|XT RD-M786 10 Speed Shadow

(was $ 140.00 )

$57.87




Buy Now

Xpedo|Pop-off Mini MTB pedals (black)

(was $68)

$58




Buy Now
Xpedo Pop-off Mini MTB pedals (red)

(was $68)

$58




Buy Now
SRAM XX1 Eagle Type 3 12 Speed

(was $ 300.00 )

$229.37




Buy Now