Odi Grips Ruffian Lock-On Grip
Available At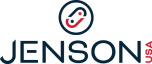 Best Price At

DESCRIPTION
The ODI Ruffian Lock-On Grips are perfect if you have small hands or simply prefer small diameter grips. The file tread pattern ensures a good grip, even if you get sloppy in the mud. And if you feel like minimal grips offer maximal control, it doesn't get any more sensitive than this in a lock-on style grip. The lock-on cuffs guarantee the grip won't move until you want them to. They come with clamps, hardware, and end plugs. They also come in two lengths -- standard 115mm and SRAM for twist shifters.
Eric J
OVERALL
RATING
5
VALUE
RATING
5
Strength:
They stay put, they don't get too slippery when wet, they can be taken off when you need to remove them. They look great, they last a long long time.
Weakness:
They get tacky and leave black gunk on your hands when they get dirty.
I still give these grips high ratings because they perform right up there with the best I have tried. They do get dirty and leave black stuff on your hands, yes, but that happens with most grips out there. They really are for small hands, and that is not the fault of the grips. I have had these grips on my bike for years and it is now time to replace them. I will be using the ODI Rogues this time. I am a fan of The ODI system because of these grips!
scorchedearth
OVERALL
RATING
4
VALUE
RATING
5
Strength:
These grips feel tight, don't budge on me while riding, and offer a good surface to maintain contact with my handlebars. I have ridden on them a couple of times so far and am happy with my purchase so far.
Weakness:
They are a little smaller than the stock grips that came on my Kona however being that I have small hands, this doesn't bother me and I am getting accustomed to their size.
Josh
OVERALL
RATING
4
VALUE
RATING
5
Strength:
super thin, comfy and soft, tacky rubber.
Weakness:
Ever so slightly too narrow...the rubber lip/lockring is the only small thing that doesn't feel so good, but is barely noticeable. Wears pretty quick, but I'm still running year old grips and feel fine, just a bit hard.
Awesome for thin gloves or no gloves. ODI say they're for smaller hands, but my hands are massive and I cant stand Oury's the feel of the handlebar just isn't there. Next best grip would prolly be lizard skin peatys followed by renthals, but I prefer the ODI's.
p2rider426
OVERALL
RATING
5
VALUE
RATING
5
Strength:
Great grip, good hardware, look great, very long life.
Weakness:
Sometimes I would get a grip with a small amount of rotational wobble even if the hardware was al snugged up. I would just replace the locking rings with spare ones I had from previous ODI grips that I knew had no wobble.
Awesome grips. I love the increased outside diameter and the pattern is very good for traction with or without gloves. Supplies hardware is pretty good except sometimes lock rings will allow a little wobble.
isaac1384
OVERALL
RATING
4
VALUE
RATING
5
Strength:
They don't move, great grip, super affordable.
Weakness:
Could be a little bigger for me.
These grips were perfect for me. They were super easy to install. It wa harder to ake my old grips off than put these on. They don't move at all if properly installed. They provide a great gripping surface. I use mine with gloves (I sweat alot). The only thing is They could be a little bigger for someone who has larger hands, but that is the case with most stock grips that come on bikes. Great value.
Oilman
OVERALL
RATING
5
VALUE
RATING
5
Strength:
Great grip, Looks, lock-on, basic grip pattern that gets the job done
Weakness:
Wears a little quickly due to smaller texture
I have used this product for about 4 years now and have never had my grip compromised by riding conditions. I am on my second pair now (first pair was black, my current pair is silver). Lock-on clamps and caps have never come loose or required adjustment. Even while riding for long periods of time without gloves they never seem to wear on my hands.
Similar Products Used:
Bontrager slide on grips, Profile design bar wrap
Bungholio
OVERALL
RATING
5
VALUE
RATING
5
Strength:
Solid feel, nice colors (but I chose black), easy to install and take off, perform well and look cool. The texture is nice and grippy.
Weakness:
None so far. They may be a little rough for people with soft, clammy hands.
These grips are the best I have ever used just from the standpoint that they were easy to install, all the parts were there and fit together well, the design is simple and size and texture make them easy to stay connected with the bars.
Similar Products Used:
These are the first lock on grips, I had lizard skins and ODI Mushrooms back in the day
ForrestJones
OVERALL
RATING
5
VALUE
RATING
4
Strength:
They don't move around. Grippy. They don't move around. Made in USA. Did I mention they don't move around?
Weakness:
They weren't free, don't give massages.
Its true that they don't absorb much shock. Gloves take care of most of that. If I had demoed them I would've gone with rogues, but thats on me. These grips are high quality, easy to install. Buy them.
Similar Products Used:
Stock grips (non-locking)
ultimateracer28
OVERALL
RATING
5
VALUE
RATING
5
Strength:
These things are GREAT! Once installed (very easy), they never ever have slipped and have a great feel. I do have larger hands and feel that they could be a bit chunkier, but I still love them. Best of all, they're made right here in the U.S.A. What's not to love about that?
Weakness:
Absolutely none!
If you can get these in the Limited Edition silver I highly recommend it! They look sweet! 5 Flamin' chilis!
Similar Products Used:
WTB grips
asanathema
OVERALL
RATING
5
VALUE
RATING
5
Weakness:
If you get white, like I did and it doesn't stay white, clean it more, or don't buy white. It's a grip it's going to get dirty. Tree branches and trunks can take gouges out of the rubber but it that's not a major problem my non lock ons probably would have lost more.
I'd buy them again, different feel at first from the Specialized Enduro grips felt harsher at first but now it's nice. Ease of removing them without wd-40/air is great and I'll probably get another pair.
Similar Products Used:
1st lock ons.
JAMIS DRAGONSLAYER|SPORT 27.5 BIKE 2017

(was $1,399.00 )

$1,299.00




Buy Now

MAVIC CROSSMAX|Pro 27.5 BOOST SPACING

(was $999)

$499




Buy Now

SHIMANO XT RD-M8000|11SP REAR DERAILLEUR

(was $99.99 )

$67.99




Buy Now
MAVIC CROSSMAX PRO CARBON RIB 27.5 650B BOOST

(was $2199)

$799




Buy Now
MAVIC XA PRO 29ER CROSS TUBELESS BOOST

(was $999)

$499




Buy Now