Odi Grips Rogue Lock-On Grip
Best Price At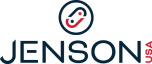 Available At

DESCRIPTION
The ODI Rogue Grips have charms that aren't seen but felt. The soft rubber blocks are designed to cushion the blow that even the longest-travel fork can't absorb. And since each block has a subtle file texture, they work great with gloves or without. The lock-on clamps guarantee the grip won't move until you want them to. They come with the clamps, hardware, and end caps. You'll have the option for standard length, 115mm grips or the shorter SRAM version for use with twist shifters.
Eric J
OVERALL
RATING
5
VALUE
RATING
5
Strength:
Lock on, they stay put without twisting in wet weather unlike slip on grips, They are thick, They do not compress the ulnar nerve like harder, smaller diameter grips.
Weakness:
They do get dirty with hand oils and dirt, they can become tacky when dirty and need to be kept clean. Your hands can become black from them.
I bought these to replace the ODI Ruffians I had on my bike for almost 6 years, they were well worn and were overdue for changing. These grips are of a larger diameter and do not cause my hands to go numb after longer rides. I attribute that to the extra cushion of the grips and the larger diameter which spreads the pressure out much wider across the heel of my palm. I gave these a 5/5 in both value and overall because they perform as well if not better than the conventional grips and still have so much more to offer over the conventional grips. Yes, they do get dirty and leave black stuff on your hands... so does dang near every other grip I have used. I will be using ODI grips whenever I need a set from now on. They are the way to go. I AM A FAN.
Rigid Unit
OVERALL
RATING
5
VALUE
RATING
5
Strength:
Agressive, chunky, spongee- yet firm, dual lock features, MADE IN THE USA!
The first thing I swapped out on my new Kona Unit Single Speed 29er and improved the grip/rideability character instantly over the hard/thin stock grips. With gloves or not, these are the ticket to hand comfort, 'specially on a rigid 29er. I have large hands and feel these were custom made for my application. Like one reviewer mentioned the small screws rusted over time- so I will be dropping a small amount of WD or whatever onto the screws now and then. Thanks!

bishop29er
OVERALL
RATING
5
VALUE
RATING
5
Strength:
Great Grip
Wider than stock
Easy to install
Don't move around
Shock absorbing
First modification I did to my trek xcal 29er, and still one of the best. Such an inexpensive way to make a big difference. I ride with gloves, but even without these are very sticky and absorb a lot of trail chatter. Nothing bad to say about these at all.
ZMC888
OVERALL
RATING
5
VALUE
RATING
4
Strength:
Just perfect width and amount of grip for me.
Weakness:
A bit heavy, but shouldn't matter as long as you aren't counting grams. Expensive but worth it.
My favourite grips before I tried Rogues were Ruffians tied with Peaty lock-ons, both very good, and these days the Chinese/Taiwanese copycats are getting close to them. To me though the Rogues are in a different league. People call them fat, but really it's only a tiny bit extra in diameter that makes all the difference. I'm a bigger guy, yet have petite girlie hands and using these gripper fatter grips really work for me and inspires confidence on the trail, my new benchmark in grips, same as Maxxis Minions for tires. Maybe it's because I've used bigger grips off and on, on motorcycles for years that makes the marginally wider diameter work for me.

I would recommend that everyone at least try these grips, but I doubt they suit everyone.
Similar Products Used:
ODI ruffian, Lizard skins Peaty lock-on, DMR lockdd, Kona, giant, mongoose, Merida oem, Taiwan copy lock-ons.
The-Ox
OVERALL
RATING
5
VALUE
RATING
5
Strength:
Grip, durability, comfort, size
I got big hands and the stock Specialized Grapplers on my new Stumpy FSR were too thin and painful even with gloves. I loved Yeti Hard Cores for the comfort and the larger diameter, but I wanted something more durable that locked on. These are fantastic grips! Solid and comfortable with a great surface area to work with. You won't be disappointed!
Similar Products Used:
Yeti Hard Cores, Grapplers
AC
OVERALL
RATING
3
VALUE
RATING
4
Strength:
Great grip, long lasting, no slip.
Weakness:
The screws rust out very quickly - not a problem until you are trying to get these off. I had to drill out one side. They're tough though, they took the abuse well when I tried to pry them.
Great heavy duty grips until it comes time to take them off.
ParengBalot
OVERALL
RATING
5
VALUE
RATING
4
Strength:
Grip, Comfort, Ease of Installation, Feel, Cush
Love these pair of grips. They have plenty of padding for comfort on epic rides & provide plenty of traction. Material is very durable & strong during crashes & alloy clamps protect the grip when hitting rocks. The plushness of the grips doesn't make your claws tired & very forgiving on rock garden trails, plus it doesn't give you calluses on your palms. They are very durable & last for plenty of miles of fun! I like the refill concept without having to buy the lock-on clamps to save on $$$.

The smaller grips are good for short races & control, but the Rogue are the only set of grips for all-terrain, all-mountain, & epic fun!

Summed up: Best of all gel grips with plenty of cush, traction, & toughness.
Yes, I would recomend this to a friend.
Likes: Grip, Comfort, Ease of Installation, Feel, Plushy
Dislikes: Heavy
Works For: All Mountain
Footer
OVERALL
RATING
5
VALUE
RATING
5
Strength:
Grippy. Lock on. Cog for bar ends.
Very happy with these. Grippy in both wet and dry conditions, good diameter for big hands. Have cog so they lock onto Cane Creek bar ends which are made of a similar rubber so they integrate well.
Similar Products Used:
Giant stock grips
ccs1676
OVERALL
RATING
5
VALUE
RATING
4
Strength:
Stays on bars, does not slip. Solid.
I got these grips because the stock ones on my Hardrock would literally slide around on the bar. Realizing just how hazardous that could be at some point, I needed new grips. First off, lock-ons are the way to go. You need your grips to just stay gripped tight on the bar. As far as other lock-ons go, I bet they are just as good if not better than these, I chose these strictly because of the reviews on this site. So far they have been absolutely fine. The allen screws which hold the grips on require a really small allen wrench. Be careful not too tighten too hard or you might bend that allen wrench.
Similar Products Used:
None, these are my first lock-ons.
greenblur
OVERALL
RATING
5
VALUE
RATING
5
Strength:
These grips existed 15 years ago when I raced BMX. I picked up mountain biking this year and I almost pooped my pants when I saw ODI made a lock on version. They're that good.
Weakness:
Are you kidding? I still have these on my 15 year old BMX and they are grippy and supple after all these years. The new, lock on versions I have on my mountain bike uphold the tradition of awesomeness.
Best . . . grips . . . . ever
Similar Products Used:
Oury, Salsa
KONA SUPREME OPERATOR|AL 27.5 BIKE 2017

(was $7,499.00)

$3,499.99




Buy Now

MAVIC XA PRO|29ER WHEELS SHIMANO/SRAM OR XD

(was $1899.99)

$799




Buy Now

G-Form|Elite Knee Guard

(was $99.99)

$49.99




Buy Now
G-Form Pro-X Elbow Pads

(was $49.99)

$24.99




Buy Now
NLZ Socks Pac Man

(was $10.97)

$2.75 (75% OFF)




Buy Now