ESI Grips Racers Edge Grip
Available At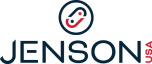 Available At

Best Price At

DESCRIPTION
Professional racers are very meticulous about their equipment selection. They compulsively seek out the ways to shave a few extra grams from their bikes, but also understand the importance of comfort and durability. Some places they are willing to compromise comfort for weight savings and others not. When items like the ESI Racer's Edge grip consistently adorns the bikes of pros, especially those that are unsponsored, it speaks volumes of the product's merit. ESI grips have swept the Elite Cross County ranks with force. The 100% Silicone grips are substantially lighter than your standard rubber grip, do not slip, and offer much better comfort and shock absorption than foam or bar tape! The grips are UV resistant so the bold colors will not fade or harden with time. The ESI Racer's Edge grip is the thinner of the two. It saves around 10 grams from the ESI Chunky grip for the weight obsessed and a good choice for those who prefer the feel of thin grips. The Racer's Edge weighs in at 48g. Installed, the grips measure 5-1/8" in length and 30mm in diameter. ESI grips include bar end plugs. We recommend using rubbing alcohol and/or compressed air for installation and removal.
Yurmom
OVERALL
RATING
5
VALUE
RATING
5
Strength:
low cost, great grip, cushion, light weight
Weakness:
Style (lack of cool colors/designs)
I rarely give out 5-chili ratings, but these grips blew me away. I tried both the thicker version and this version and found that this smaller grip felt more comfortable in my hands. The thicker version felt too big, like it would slip out of my hands, probably because I'm used to a thinner bar grip. I wear a padded glove (size M/L). The cushion is great (no more blisters), the grip is fabulous (no slip). Sometimes simpler is better. That is certainly the case with these plain-jane grips. I will never go back to rubber or any other fancy lock-on grips. Installation with alcohol keeps these planted without extra locking hardware.
Similar Products Used:
Various others
Alpinecrew
OVERALL
RATING
5
VALUE
RATING
5
Strength:
- best ratio confort/feeling, you have a great comfort but you don't lose the feeling of the handlebar to control your bike, it's great!
- light
- easy to install for grips without lock-on
Weakness:
- adherence decrease when you fall and put hands in mud
With friends we used racer grip for 3 years and it is not end.
Personnaly I ride with semi rigid bike and full suspension bike on every types of terrain, dry and wet, in the Alps.
I done long race as Transvesubienne (80km 3300m d+/ 4800d-), Ultra raid Meije (110km 5200m d+/d-) and Epic Enduro ( 90km 4300m d+/d-) where comfort is very important and also many enduro races where feeling and precision have to be perfect!
Do not hesitate !
Similar Products Used:
Grips ODI Troy Lee Design
jim
OVERALL
RATING
3
VALUE
RATING
4
Strength:
durability, quality, feel, grip with gloves
Weakness:
Grip without gloves, end caps, "cushyness" all around
I know this is for the racers edge, I know they are not real cushy... but I wish they were a tad more cushy in the right spots. great grip with damp gloves... not so much without, but that's almost never for me anyhow. The small grip is what I wanted and its a nice size. Especially for smaller hands

The BLUE IS WAAAAY OFF IN COLOR. Everyone thinks I have purple grips, in fact its starting to bug me.

I believe I have great control in high pressure runs, technical sections.

Arkku
OVERALL
RATING
4
VALUE
RATING
5
Strength:
• Very comfortable
• Lightweight
• Smooth grip, no pointless patterns or weird shape
• Doesn't move or slip
• Durable
Weakness:
• "Black" grips are not black but charcoal grey
• Hard to get off the bike
These are excellent grips, my only real gripe is that the so-called black grips are not nowhere near black in colour (unless wet), so they look out of place on a black bike. But other than that, the grips are very comfortable and they stay put (so much so that they are hard to get off). Very lightweight as well, and seem very durable (no sign of wear in mine that have been used for a year now).
Similar Products Used:
Various locking MTB grips, non-locking rubber grips, "ergo" grips, etc.
icsloppl
OVERALL
RATING
5
VALUE
RATING
3
Strength:
Light weight, reduce vibration, good grip, not squishy.
Weakness:
Kinda spendy, probably won't last as long as regular grips
They work well, feel good, provide nice control, and weigh less in a location on your bike that weight reduction may actually matter. As a basic upgrade from a cheap or heavy grip they're a great solution.
They may not be as crash-worthy or long-lasting as a regular grip but not like the majority of super-light foam grips.
Similar Products Used:
Answer, WTB
wonny
OVERALL
RATING
4
VALUE
RATING
4
Strength:
Shock absorption, grip, comfort, weight
Based on mtbr reviews, I gave these grips a go. Glad I did because the racer's edge grip is the best I have ever used.
The silicone material absorbs vibration and conforms to the shape of your hand.
ESI grips are more plush than odi grips because there is no hard plastic core.
The difference is remarkable. I recommend these grips for xc, all mountain, freeride and dh.
Similar Products Used:
Odi ruffian, lizard skins
PeT
OVERALL
RATING
5
VALUE
RATING
5
Strength:
Good price, light weight, never slip.
Weakness:
A little thin/hard if not reinforced with some cork bar tape.
I've got the Chunky version on one bike, unadulterated. On the single speed, I've got the Racers Edge version but have wrapped it with some old cork road bar tape I had laying around. I love the combination -- it's a little bigger in the hand, but since I'm climb on the single speed using the bar ends almost exclusively, it doesn't both me that it's a bit big that way. I also am rigid on the SS and the extra cush of the bar tape wrapped around the ESI Racers Edge is welcomed on the rocky downhills around here.
chantheman84
OVERALL
RATING
5
VALUE
RATING
5
Strength:
Very light and comfy. absorbs shock like no other. works good wet or dry.
Weakness:
Clipping trees rip them apart LOL
I love these things so I had to get another pair for my second bike and buying another pair as a backup, love the funky colors and very simple product. Highly recomended for all!
Similar Products Used:
Specialized foamys
xmessenger
OVERALL
RATING
4
VALUE
RATING
3
Strength:
Light,comfy,sticky and doesn't slide around.
Weakness:
Finding the thicker part to angle properly. Price.
I really like the feel of these which is what matters with grips.They feel effective at removing any buzz while giving great feedback/control. These "lock-on" w/o hardware or weight. They are pricey though and , frankly I couldn't really see where exactly the thicker part was but ultimately it doesn't matter because they feel great as I have them set up.
Similar Products Used:
Other rubber grips and Yeti lock-ons.
Tahoe6
OVERALL
RATING
5
VALUE
RATING
5
Strength:
Light, tacky, and comfortable wet or dry.
Weakness:
None yet, we'll see how durable they are.
As an admitted weight weenie (and cheapskate), I bought these to replace the clunky bolt-ons I had that were starting to come apart. Not a lot to these grips, but they grip better, weight less and feel more comfortable than the Lizard Skins I had before or any of the grips on my older bikes. I raced Xterra Tahoe City in June and realized about a quarter mile into the bike that I had forgotten my gloves, but didn't want to go back. I was worried my hands were going to get hammered. They didn't... at all. Super comfy grips. I forgot all about not having gloves. Until bombing the downhill at the end and thinking I really should be wearing gloves. No wrecks, all good. If they hold up for a season or two, they're perfect.
Similar Products Used:
Lizard Skins, ODI, Cannondale grips.
NLZ Socks|Kokopelli Biker

(was $10.97)

$2.75 (75% OFF)




Buy Now

G-Form|Elite Knee Shin Guard

(was $114.99)

$57.49




Buy Now

Box|1x Groupset Wide Rear Derailleur 11-46

(was $324.99)

$119




Buy Now
G-Form Elite Elbow Guard

(was $89.99)

$44.99




Buy Now
NLZ Socks One Track Mind

(was $10.97)

$2.75 (75% OFF)




Buy Now