Ergon GE1 Grip
Best Price At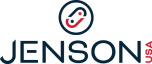 Available At

DESCRIPTION
Now DHers and freeriders can get the same ergonomic performance Ergon has provided to XC riders. Take the pounding off your hands and wrists that adds up with aggressive riding. Slim aluminum clamp sculpted shape moves weight load away from sensitive nerves.
Monsieurextrem
OVERALL
RATING
3
VALUE
RATING
3
Strength:
Fantastic shape. Fits the shape of my hand = improved control and comfort.
Weakness:
Difficult to install. Heavy clamps. Stupid rubber thing on the end. Kinda wide.
I had to use a mallet to install.My Azonic B-52 handlebars have an ever-so-slightly oversized diameter, because of the paint. But I've never had problems installing other grips. These grips have a hard plastic inner surface, so it doesn't give at all. If you have difficulty moving components around on your handlebars, you'll have a heck of a time installing these buggers.
The upside of the tight installation is that I don't have to use the clamps! Which is great because the clamps are really heavy. They're huge and much too heavy for what they are. Seriously. I don't know what their exact weight is, but they're more than twice as heavy as the clamps on my Kona grips.
They're unnecessarily wide. I got the large. Which fits the shape of my XL hands. But they take up a lot of valuable realty on my already cramped riser bars. Also, the little rubber flanges are stupid. I guess it's a safety feature. Anyways, I cut them off because they were in the way of my shifters. I got these on sale, so I'm not complaining. But I wouldn't pay full retail for these.
Bottome line... the grip is great. But I had to amputate the stupid rubber things (and now they look really ghetto). SO for performance, I give them a 4.5. For ease of installation, I'd give them a 1. Even though the handlebar was partly to blame, they don't need to make the grips so tight. For value, a 3.5 because even though they are expensive, they are the only grips of their kind, so you just have to take it.

Anonymous
OVERALL
RATING
4
VALUE
RATING
4
Strength:
I purchased these to replace the standard grips that came with my cannondale, which were making my hands go numb after an hour.
Picked the GE-1 over the GP-1 because I wanted a more versatile grip that would be a good compromise between comfort on long rides, and maneuverability for jumps and tricks.
So far so good! The grip has held up impeccably after three months.
Installation was easy. Slipped these onto Easton Monkeylite XC handlebars without a problem, and the clamp keeps them from slipping. No numbness in the hands even after several 3-4 hour rides.
Weakness:
I think they're a bit overpriced, but after lots of research I settled on these and am happy thus far.
Great grips that do the job. Comfortable, solid and versatile for any kind of rider.
They're a bit pricey, but you won't find grips of this quality any cheaper.
4 chilis for value because I think 30 bucks for grips is outrageous.
Similar Products Used:
GP-1 and stock cannondale grips
Neil
OVERALL
RATING
3
VALUE
RATING
3
Strength:
great gripiness, comfortable. lots of room, good stops.
Weakness:
installation is TOUGH
the bontrager grips that came on my hi-fi sucked so i decided to get some new grips, i usually use salsa's but no one in the area had any so i decided to try the ergons. so far the only complaint is installation. the usual method of soapy water and heat didn't work so i decided to go medieval, i used a rubber mallot, which worked fine (and yes, my are the right diameter), i just have no idea how i'm going to get them back off. after i get them installed they are great, they feel great, they grip great. they take up alot of bar space (i got the large) but thats fine as it gives me lots of room to move around. i'm looking forward to seeing if anyone else has any of the installation problems i did. i would recommend them to anyone thats on the trails alot and alot meaning for more than a causal weekend ride of an hour on the local rails to trails.
Similar Products Used:
bontrager stock, salsa del fuegos.
SHIMANO XT RD-M8000|11SP REAR DERAILLEUR

(was $99.99 )

$67.99




Buy Now

FSA|K-Force Di2 Carbon 700mm

(was $79.99)

$44.07




Buy Now

Fox|Factory Float 27.5" 100mm

(was $799.99)

$304.97




Buy Now
Rockshox RS-1 27.5" 100mm Boost

(was $999.99)

$447.66




Buy Now
SHIMANO J04C METAL DISC BRAKE PADS

(was $42.99 )

$20.99




Buy Now