OneUp Components Dropper post Dropper Seatpost
Available At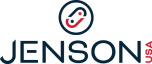 Best Price At

DESCRIPTION
Damped
Minimal play
Ergonomic carbon lever
Herch
Strength:
Would be the price but really None as it isn't even functioning.
Weakness:
Worked fine for a short period then multiple issues. Won't return all the way up. Tons of stiction. Have done all the recommended fixes and it helps for a couples cycles of going up and down then same issue. Also have to have my seat collar way under manufactured recommend spec to make it kinda work. After contacting oneup they are offer a bushing that is a "couple weeks out". Thanks, I didn't what to actually ride me bike for the next couple weeks or anything. What I really loved was the email today from Oneup how the v2 dropper is shipping and literally states in the email how it is better than the v1 post. I'm glad you guys concerned about gaining new customers with this awesome new post and telling the old paying customers pretty much to get lost for a "couple weeks" for a maybe fix. Go buy a bike yoke, you get what you pay for. Unfortunately I guess I payed for a $200 paper weight.
Purchased: New
Model Year: 2019
wyotallxc
Strength:
I love that it goes up 170 mm!I like the internal routing of the cable and the price.
Weakness:
My first post had an issue with the bushing under the collar, the post did not extend all the way up when the lever was pressed without pulling on the post. I contacted customer service and they helped get me a new one quick. Don't forget to pump up the post to 300 psi (you have to remove the seat to access the valve stem), and because the air chamber is so small, you should use a shock pump with a check valve. Pro-tip: have the seat post all the way up when inflating (their web site neglects to tell you this important detail).
Purchased: New
Model Year: 2018
Shimano|Deore SL-M590 3x9

(was $ 80.00 )

$48.07




Buy Now

ONEUP COMPONENTS |DROPPER SEAT POST

(was $200.00 )

$159.99




Buy Now

SHIMANO J04C METAL DISC BRAKE PADS|

(was $42.99 )

$20.99




Buy Now
SRAM XX1 34T Dub Boost 12 Speed

(was $ 515.00 )

$381.37




Buy Now
SHIMANO J04C METAL DISC BRAKE PADS

(was $42.99 )

$20.99




Buy Now