e*thirteen TRS+ Dropper Seatpost
Best Price At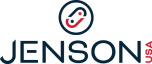 Available At

DESCRIPTION
The TRS Plus is cable actuated, and has fully mechanical internals – there's no hydraulic fluid, or even an air spring for that matter. Instead, the post relies on a coil spring to return it to full extension when the actuation lever that sits under the handlebar is pushed. There are four possible positions; in addition to being fully extended or fully dropped by 150mm, the post can be stopped at 75mm or 110mm of extension.
jbozo89
Strength:
Solid feel. Extends back with good speed. Each position locks firm.
OneTrustMan
Strength:
Rushes out really fast. I like the switch.
Weakness:
Bad overall quality for the money. It cracks and creaks really bad when riding uphill. Huge side play. Feels clunky.
Price Paid: 220
Purchased: New
Model Year: 2018
cpt_america
OVERALL
RATING
2
VALUE
RATING
3
Strength:
Solid feel. Extends back with good speed. Each position locks firm.
Weakness:
Unfinished, faulty and defective product should not have been released- Ride only in dry conditions. Slight rain or mud, you'll get it lock and no return to full extension till it's dry. E13 has responded to me by telling me to contact the distributor to get a "stronger" spring that should solve the problem.Unreliable customer service on a new product that's been on the market less than one month.
Rode mine twice in the last 3 days. Both muddy and wet condition. Failed after the 3 to 5 drops, wouldn't return to full extension. I thought no way! Finished my ride without touching the dropper and needed to actuate and pull the seat post to stay at full extension. Came home and did a full external check. Dry the tube and readjusted the cable. It worked partially. It did not fully extend when down at 0, but worked fine at the others.
Went out on the second ride and same thing happen. I don't need to explain anymore than that. To conclude, when it is dry and the post stays dry it'll work fine. Get it a little wet it will not extend after a few minutes. Went home left it out of my seat post and reinserted an hour or so later when it's out of the elements. So I don't know what's up with these guys but I'm really disappointed. My first dropper and hoping for the reliable and durable as marketed.
I like the dropper. It's solid on all position and returns with an umph, but it's unreliable. Obviously it hasn't been tested in normal riding condition since they've sent out the final product, already needing to have the spring replace. They didn't even offer to replace the product, they said just to through the distributor. Oh, the spring won't be release till early May. Had thought the company meant to be a more personal one.
What would some call this...expensive paper weight?
Shimano|Deore XT DM RD-M786 10s Long

(was $139.99)

$62.77




Buy Now

ESKER ELKAT SLX JENSON USA EXCLUSIVE BUILD|

(was $5,000.00)

$4,200.00




Buy Now

ODI VANS LOCK ON GRIPS BLACK CLAMPS|

(was $29.95)

$20.49




Buy Now
Shimano Deore XT DM RD-M786 10s Long

(was $139.99)

$62.77




Buy Now
NINER RIP 9 RDO 27.5 4-STAR BIKE 2020

(was $6,600.00)

$5,279.99




Buy Now