Crank Brothers Highline Dropper Seatpost
Available At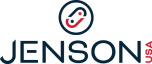 Best Price At

DESCRIPTION
The highline features the world's most ergonomic remote: unique spherical adjustment, with near-infinite rotation and tilt customization options, for perfect cockpit ergonomics.
winsail
Strength:
I just bought the 2019 version 150mm. It had a slight problem but the Customer service at Crankbrothers is absolutely the best in the industry. They sent a new cartridge after a couple of calls and the post works flawlessly although I only have about 200 miles on this post. I also own the 125mm and have run that over 2000 miles and it is going strong. I now use it as a back-up. I have owned 5 other dropper posts over the years from 3 different brands and this is the most simple to install and maintain. Besides applying grease to stanchion or replacing the air cartridge there are no other user servicable parts. It takes 15 minutes to change the cartridge. NO BLEEDING yeah! NO Re-Building yeah! Brilliant design and it looks great too. 3 Year Warranty is amazing for such a fiddly part as a dropper post.
Weakness:
Only downside I can think of is really a plus. It does not rise up so fast it wacks you if you don't get your butt up high enough. This post raises gently but not too swiftly.
Price Paid: 60
Purchased: New
Model Year: 2019
Pops450
OVERALL
RATING
5
VALUE
RATING
4
Strength:
It is still working after almost 4 months.
Excellent lever.
Easy cable installation.
3 year warranty.
Solid seat mounting.
Weakness:
Only 125mm available.
Slower than normal return speed.
Noticeable play in post after two rides.

It seems all droppers suck for one reason or another. I decided to try the Highline because I had a coupon that helped and this one has a 3 year warranty. So far, this one has been good to me. And I am no lightweight, I'm almost 300 lbs geared up. After two rides, about 27 miles, the post had developed play in the shaft but it hasn't gotten any worse. The lever is the best, it has a massive range of adjustment, it should work for anyone. I've used it in temperatures from 15*F up to 85*F, it has been consistent the whole time. All in all I'm happy with it, if it fails I will be sure to report back.
SlickTyre
OVERALL
RATING
5
VALUE
RATING
5
Strength:
Durability and lever
Weakness:
still have to find one. Waiting for
I am using it since 6 months and it's the first dropper post that still work perfectly: the Reverb and Fox I was previously using they lasted from 2 to maximum 4 months, developing major play on the saddle and even worst major sagging issues.
Bikeabout
OVERALL
RATING
5
VALUE
RATING
5
Strength:
Awesome post! Slotted seat clamp bolt, so you don't have to drop bolts/nuts/plates everywhere to install a saddle like the RS Reverb. Cable is quick release at the post and you cut the cable AT THE LEVER, which is easy and awesome -- less fiddling inside the frame to install. Lever is mounted on a swivel ball, so it can be mounted anywhere and pointed about anywhere to suit, which I really like! Post action is super smooth and it all feels super solid. Lever is easier to press than most other posts which I very much appreciate. Since the dropper locks in place, it's not a problem to pick up the bike by the lowered saddle -- no danger of sucking air into oil like other posts which then get spongy. This post has been an actual pleasure to have on my bike.
Weakness:
Niggles: Slightly slower return than I've become accustomed to on other posts -- and the speed is not adjustable. I've become used to it now and it's perfectly fine. Did seem a little slower yet at 32 degrees F, which is as cold as I've used it. Also, the top-out sound is quieter than other posts. This is "good" but also took some getting used to. The only actual, real, important problem with this post is the infamous Crank Brothers Legacy of Suckage.
Very user-friendly post that works great on the trail. Should be easy to repair via swapping out an internal cartridge. 3-year warranty because CB knows they're fighting an uphill battle: Joplin (as in Janice) screamed a lot and died young; Kronolog could count the hours until it failed. Now the Highline, attempting to delicately balance across the chasm of past failures. I wish it well, because, so far, it really deserves it. I've used it as hard as possible for two months, lifting the bike by the saddle (no problem), leaving it dropped while driving over high mountain passes (no problem), forcing it to repeatedly catch my full weight on lock-out (unfazed) and using the crap out of it on my favorite types of trails, which are the up/down rocky, lunging, plunging, pedal-drop-chunky kind where I use my dropper constantly. All of which would have created problems for the most common posts out there. There is now just slightly more side-to-side play at the saddle then there was when it was new. Otherwise, it is entirely excellent. I work in a shop and wanted to try this post to see if I could make it fail. I don't like recommending product that isn't worth the money. This post is both less expensive than similar posts and -- so far -- entirely worth the money. If you're slightly brave and want an excellent dropper post, give it a try.
Similar Products Used:
Currently own: Gravity Dropper, CB Joplin, RS Reverb, KS LEV, RaceFace Turbine. I am a dropper post PIMP!
Roger
OVERALL
RATING
5
VALUE
RATING
5
Strength:
Warranty, function, setup
So far, this has been the best dropper post that I've owned. We'll see how it is in a year our two but with the3 year warranty, that shouldn't be an issue. I originally bought it to replace another problematic Rock Shox Reverb.
First off, it probably only took me 10-15 minutes to install as where the Reverb with all the assembly and bleeding would take at least 45min to an hour.
The first thing i noticed was the lack of side to side play in the seat post. It's very solid with almost no play whatsoever.
I especially like the lever. It can be placed in any position. I placed mine on the left side, under the bar, where the front derailleur trigger would be if i had a front derailleur.

Similar Products Used:
Crank Bros. Joplin,
Rock Shox Reverb
KS LEV INTEGRA DROPPER SEATPOST 2020|

(was $299.00)

$269.10




Buy Now

ROCKY MOUNTIAN INSTINCT A50 BC EDITION SE 2020|

(was )

$3,899.00




Buy Now

Shimano|BR-M615 800mm 1600mm

(was $249.99)

$127.07




Buy Now
Shimano Deore RD-M6000 DM 10s Long

(was $62.99)

$43.17




Buy Now
Giro Montaro MIPS

(was $ 149.99 )

$ 129.99




Buy Now