SRAM Level Series Disc Brake System
Available At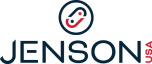 Best Price At

DESCRIPTION
Level puts the same proven SRAM brake technology used on the 2015 Downhill World Championship-winning bike into a smaller, lighter-weight package. Braking power and modulation are optimized by matching our DirectLink™ lever design with authoritative 2-piston calipers. Reach adjusters are hidden from outside elements, giving the entire package a clean, confident look. And with five options to choose from, Level makes it easy to find the perfect setup.
Available Models
:
Level Ultimate
LevelTLM
Level TL
Level T
Level
PapaQuontch
Strength:
This is for the LEVEL T. Strengths: Self-adjusting, but then that describes all hydraulic brakes these. days. They look pretty nice and are fairly resistant to a beating, at least on the outside. Decent stopping power when they work...
Weakness:
I've owned the bike these came on for two years, and have already lost complete brake function 3 times (front brake once, rear brake twice). All instances occurred over about a week long period where I want from full braking power to absolute nothing - lever to the bar, maybe get a little bit of braking if you pump it rapidly 30 or 40 times. I bled them, got them working properly again and had no issues until the next total failure. Not sure if the problem is heavy winter use, bad seals/hoses or what, but I have not ever had problems like this on any of my Shimano hydraulic brakes.
Price Paid: Came on bike
Purchased: New
Model Year: 2017
buffalo bill Clinton
Strength:
I'm a big guy and these brakes work well under my weight traveling downhill. I guess I'm reviewing the newest version of the level t, but they just work. I have had no issues and have had my bike about two weeks now with just over a hundred miles on it. So, yeah I ride it almost every day. So far they just work, good modulation, they don't squeal, no fade, good brakes....
Weakness:
Have not found anything yet.
Price Paid: came on bike
Purchased: New
Model Year: 2018
ffejufo
Weakness:
This for the level t's that came on my bike. They worked great for one run than they started fading. Next the brake squeal noise. Lever feels like a sponge and have to pull very hard to get the bike to stop what sram calls modulation. Bleeding the brakes solved nothing and there a pain to bleed. Sram makes some good products but brakes aren't one of them. I haven't had a good set of avid brakes since the juicy 7's. Shimano and Magura are the brake leaders.
Price Paid: Came on bike
Model Year: 2015
InWyo
OVERALL
RATING
4
VALUE
RATING
4
Strength:
Great modulation, great power, great ergonomics, cut some weight off the bike
Weakness:
Had to bleed out of box
location of adjustments are difficult to access while lever is in ridding postion
In short, the brakes are phenomenal. Everything works as advertised....

Couple of minor niggles... the reach and contact adjustments are tooled and out of the way far a lighter, and cleaner setup... But, I'm running a XX1 with grip shift and so I had to actually move the brake lever on the right inward on the bar to actually get a tool to the appropriate adjustment nut. With other drive trains MAYBE you can adjust without moving the lever, but I had no such luck. Also, my wrench told me that he had to bleed one of the brakes out of the box...not entirely unheard of, but something to keep in mind. Jury is still out as I may still be breaking them in, and perhaps the rotors have something to do with it, but when braking hard on the front, I did get a little bit of vibration that I wasn't expecting, but I'm also not at all concerned about it.

Now, out on the trail.

Ergonomics are darn good. The lever is a bit flatter then other brakes I've used so I feel like I've got a bit more of my skin on the lever. More contact area may contribute to the light feel of the lever too (less pressure), and feels more secure. With the reach and contact adjustments, you can dial it in exactly where you want it, and how much free stroke it has.

Power...there's plenty. These ARE different then Shimanos, and I prefer it. It seams as though the shimanos have less stroke. The lever doesn't really move much after the contact, and modulation is based on how hard you are pressing the lever, as opposed to how far they move. With the Sram Levels and Guides, your pressure is pretty consistent through the stroke, but they are modulated by how much farther you pull the lever. To me this is more natural and less fatiguing.

Overall, I love these brakes and am quite satisfied.
Similar Products Used:
Avid 3
Sram XO
Shimano XT
Dakine Vectra Bike Shorts|

(was $ 85.00 )

$ 39.99




Buy Now

ROCKY MOUNTIAN INSTINCT A50 BC EDITION SE 2020|

(was )

$3,899.00




Buy Now

Giro Montaro MIPS|

(was $ 149.99 )

$ 129.99




Buy Now
ODI AG1 V2.1 LOCK ON GRIPS

(was $35.00)

$28.00




Buy Now
Marin Four Corners Gravel Bike

(was $ 1,099.99 )

$ 1,009.99




Buy Now