SRAM Guide Series Disc Brake System
Available At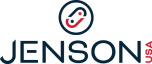 Best Price At

DESCRIPTION
What's it going to take to ride that line? It's steep. It's rocky. You've passed it a hundred times. But not this time. With the all-new SRAM Guide R, you have the power. Proven 4-piston calipers give you smooth, one-finger control. Features like Reach Adjust let you dial it in just right. And Guide perfectly complements other SRAM components and gives you flawless performance on every ride.
Available Models
:
Guide R
Guide RS
Guide RSC
Guide Ultimate
sonofmickel
Strength:
Look good. I have the Guide R, no bite point adjustment is a major oversite for these brakes. Sram should make just one brake lever with bite point adjustment. Bean-counters made the "differences" in the models of levers. Sram should have a trade-in policy for the levers that may actually work.
Weakness:
Bite point not adjustable. Horrible reach adjustment for people under 6'. Waay too much free stroke. Brakes fade on descents. Dot fluid. Bleeding process.
Purchased: New
Model Year: 2019
Jimbodabimbo
Strength:
My experience with them has been good. I've got guides rsc's on a few bike and also code. I find thenguides more powerful than xt and xtr(2016). The modulation is good. I swapped them for my Avids and xt's which were either fading or locking up on long descents. I run 200mm rotars on the front and scintered pads. The rsc's offer good adjustment.
Weakness:
I did have a problem with a set of levers jamming on warmer weather. I'd bought them online and they were around 18 months old. I chatted to sram who asked me to take them to the lbs. They were fixed for free. There was a bad batch apparently. I've not had any problems with the guides otherwise. They are finicky to bleed but was able to do it at home in shed with YouTube and the sram bleed kit. I'veonly needed to bleed them when installing them for the first time. Otherwise maintenance free except for pads.
Dundee
Strength:
I'm warning others: DO NOT BUY THESE. They are great as long as they work. But, the brake levers seize up eventually and won't return, meaning your brake is stuck on. Search the web on this, it is a known issue. I got mine un-stuck by applying an ice cube to the housing until it cooled down and released. Mind you, it was not overheated from use on a ride, it was sticking in my garage at room temperature. As soon as the brake lever housing returned to room temperature it started sticking again. As I said, this is a known issue that is easy to find by searching the web. Soooo, now I have to either buy new brake levers or take my master cylinder completely apart and sand down the plastic insides so it stops sticking--search youtube, there are videos showing how to do this, it is that common. Doesn't seem that SRAM has bothered to support this issue with appropriate replacement parts. You just have to take it apart and hope you can sand it until it moves freely again, and then hope you can get everything back together. I don't know what LBS would charge to do this, if they would even do it, but it seems that a new set of brake levers would probably be about the same price or cheaper. And, the new ones might actually work. EDIT: LOL, look at reviews for these brakes on JensonUSA: https://www.jensonusa.com/SRAM-Guide-R-Disc-Brake?&utm_medium=AVLK&utm_campaign=Datafeed&zmam=57802616&zmas=3&zmac=59&zmap=BR197C01&avad=43543_a15b807e5&rpi=33127
Weakness:
SRAM, you totally suck. Look, nothing is perfect. But, when you have a highly common known issue with a product like this, the least you could do is put out replacement parts and explain how the resolve the problem permanently. It sucks that I have to take apart my brakes and sand down the little plastic parts hoping that they will start working again.
Price Paid: came with bike
Purchased: New
Model Year: 2016
jukeyboy
Strength:
Came with my Trek Stache 9.8. Ridden it for over a year. I have no complaints. The levers are comfortable and easy to adjust. Has a nice feel when braking. Doesn't get overly aggressive when having to hard brake in the corners. Honestly, it does what I want when I want it.
Purchased: New
Model Year: 2017
Cayenne_Pepa
OVERALL
RATING
2
VALUE
RATING
3
Strength:
~ Buttery modulation
~ Good power
~ BIte adjustment
~ SRAM Matchmaker compatible
Weakness:
~ Corrosive DoT 5.1 fluid
~ Heavy rotors
~ Pistons tend to stick, after getting hot
~ Frequent bleeding process is VERY involved
~ High cost of ownership
Compared to my Shimano XTR BR-M988 Trails - the Guide RSC has only smoothest modulation going for it. The older XTR still has more power, uses MIneral OIl and bike can still be stored upside-down....try that with any Avid/SRAM brakes!

SRAM's attempt at competing with Magura and Shimano comes-up a bit short. Shimano still rules, because it's lighter, needs only two pistons for the same power and eco-friendly Mineral Oil gravity bleeds are dead simple.
Similar Products Used:
~ Avid Elixir R SL
~ Magura MT8
~ Hope Tech 3 v4
~ Shimano XTR
~ Formula R1
~ Hayes Stroker Prime
obs08
OVERALL
RATING
5
VALUE
RATING
4
Strength:
modulation, decent weight, power
these brakes are awesome. ive used them on every type of trail and they have never let me down. lbs bled them when they were brand new and they have had no issues since. the modulation is awesome, the power has never left me looking for more. a little pricey but the reliability and overall quality of the brake makes up for it. these are the best of the best, dont hesitate to spend the money
AustinC
OVERALL
RATING
1
VALUE
RATING
1
Strength:
Uh... they look good.
Weakness:
I have absolutely no confidence in these brakes. Overheat and fade on long descents. Inconsistent performance. Require frequent bleeding. Unreliable. Not as much power as Shimano XT. Sound familiar to anyone?
These Guide R came stock on my Devinci Spartan. I wanted to like them, especially and after reading about how it was a totally new design. At first they were fine, not as much power as Shimano XTs but powerful enough and yeah they have better modulation. Then I hit a serious descent (Suicide Trail here in SoCal) and I got a lot of fade. I wasn't stoked about that. After 15 rides both brakes were spongy, and I was prepping the bike for a ride one morning and the levers were pulling to the bars.

After a bleed at a reputable shop they seemed great. Then I at the top of the climb on my ride I noticed the rear brake lever was sticking. When I pulled on it and it stuck there and didn't return, so the rear brake was dragging. So I took it easy on the way down and somewhere along the way it started working. Two rides later, the problem is worse, and after another hard descent (T and A Trail) the rear lever once again pulls to the bars. Enough. I have absolutely no confidence in these brakes.

I've owned four sets of Shimanos and have never had a single problem with them. Once or twice a year I have to bleed them, which takes all of 10 minutes. No DOT fluid to worry about, no dual-syringe "degassing" or complicated bleeding procedure.

So I just bought another set of Shimano XTs for the Spartan.

What a disappointment. I never had a set of Avids that worked and now this "completely new design" is worse in my experience. What a waste of my time and money.
Similar Products Used:
Shimano XT, XTR, Avid
Atombike
OVERALL
RATING
5
VALUE
RATING
4
Strength:
Brake power,
Modulation,
Design,
Good working with air bubbles: after I shortened the cable the brakes worked fine and bleeding was not necessary but I did it.

Weakness:
Bleeding is similar to avid elixirs - needs a lot of time to do it.
Some dot 4 fluid has better performance than original dot 5.1 - I immediately replaced the original oil to dot 4+.

This brake has similar power to Shimano. I choose this bc of the 4 pistons / caliper but it seems does not matter. Shimano reached this power with 2pcs pistons / caliper...I think only the brake pads surface area does matter not pistons qty.
Modulation is great, I do not like shimano on-off brakes and its' designs so this brake is a very good alternative.
My previous brake was elixir CR and SL. Compared to this, Guide has almost double power but elixirs was not a great brake for AM. Modulation is similar or a little bit better, the difference is not big.
I have to get used to the shortened braking distance and I have to develop my arm's muscles to keep myself on the bike while I stopping.



Similar Products Used:
Elixir R SL, Elixir CR
Spokes572
OVERALL
RATING
5
VALUE
RATING
5
Strength:
Modulation
Smaller/Thin Levers like Shimano
Strong braking power
Quiet
Do not take on air like older AVID models
Weakness:
Not as strong as Shimano XTR in power, but close
Lever reach adjustment is cheap plastic and sorta notchy to move - not as smooth moving as the XTR trail adjustment knob.
I had XO trail on my 2014 S-Works Enduro 29ner. I replaced the XO master cylinder with the RSC master cylinder and kept the original 4 piston XO calipers since the same caliper is used. Easy upgrade since caliper and hydraulic lines are reused. I even reused the olives. I love the smaller thinner levers - just like shimano's XTRs but they do not have the dimples that the shimano levers have. The brakes strongest asset is modulation and they do not absorb air into the line like past Avid models. That alone once you try them is worth the money. They are strong but not as strong as the XTR in terms of power but very close. You notice the power difference only on very long down hills.
John
OVERALL
RATING
5
VALUE
RATING
5
Strength:
Lever feel, modulation, and adjustability. Gobs of power when needed, and most importantly, quiet. No, seriously, they're quiet.
Weakness:
Weight if any. The rotors aren't the lightest.
Background: I have short fingers and large palms. I prefer my brakes with the levers in close, but quick engagement/bite point.

I've been messing around with Avid brakes for the last previous generations. Their Juicy line was pretty decent once you hit the 7's. Great modulation and lever feel/position, but "that" noise. With the addition of some Dangerboy levers, the Juicys just had a perfect fit. The hard braking noise was always persistent.

Skip to the Elixir line. Although I didn't have nearly any issues that many people have described, the Elixir 5's, CR's, and 9 Trails all worked well, when probably set up, bleed, and maintained. Avid has a perfect lever position IMO, with the Elixir included. But the brakes lacked in overall feel and adjustability. The CR's and 5's worked, but didn't have the bite point adjustability, and always had a built in amount of lever throw, which for a close lever, means nearly at the bars. On the flip side, the Trails worked fantastically with adjustments in bite point, but still gave a bit more lever throw then I would have liked, ironically enough. For all above brakes, there was still "that" noise though.

Now, the Guide RSC. Lever ergonomics reminds me of the replacement Dangerboy or Straitline levers, that one finger , just right sense. The lever feel is smooth and crisp, definitely helped by ball bearings. With adjustments of lever position and bite point, I've been able to get my levers set up just right for my hands: close lever, but quick engagement. Performance wise, these things are killer. Few of the "first ride" articles floating around point to more of a linear feel, which is pretty spot on. Shimano's tend to have a bit of a pop when pulling the lever due to their cam system, with a big amount of stopping coming almost instantly afterwords. The Guide's tend to pull smoothly, letting you feel when your pads made contact, then applying more pressure to slow you down in a hurry. This lever pull isn't mushy or overly soft feeling, but has a solid feel when the pads contact. Although they don't have the overall initial stopping power the Shimano's tend to have, the Guide's have that power on tap within the modulation. The modulation there is nearly limitless, letting me crawl down trails, lock the wheels up entirely, or just scrub the smallest amount of speed. And the power the Guide's have is impressive. I wouldn't suggest forgetting that they will throw you OTB in a loose gravel parking lot.

I'm giving this a new paragraph because it's worth it. These brakes are actually quiet. Yes, you heard it here, quiet. No turkey gobble, no running water; Quiet. My set up is as follows: SC 5010, RS Pike, 180mm rotors f/r, Sinster-metal. Yes, I'm using a noisier pad material, but these brakes are quiet. Initial set up had a bit of noise, but during break in it faded away a bit. Once bedded, and ridden, the noise disappear. It's made some noise on me, during very low speed stuff or getting some water on the rotors, but not the typical noise we know and love from Avid/Sram. I'm tossing up the low speed noise to metal pads. You get the same noise from a Shimano or other company under the same circumstances.

Jury's out on the durability and reliability, but after a few weeks of riding, they're fine. I don't even have any brake rub or anything (but hey, I'm a mechanic). I'd imagine they'll be quite fine for a while, but I'm arguing the initial set up is key. After messing with so many Elixirs, I took extra precautions and throughly bleed the brakes, as well as lubricated the pistons in the caliper. I take these precautions of most other manufactures as well, however.
Similar Products Used:
Avid Elixir 5's, CR's, and 9 Trails
G-Form|Baseball Sternum Shirt

(was $64.99)

$51.99




Buy Now

G-Form|Pro-X Knee Pads

(was $59.99)

$29.99




Buy Now

MAVIC CROSSMAX|PRO CARBON 27.5 BOOST SPACING

(was $2089.99)

$699




Buy Now
MAVIC CROSSMAX PRO CARBON RIB 27.5 650B BOOST

(was $2199)

$799




Buy Now
KONA SUPREME OPERATOR AL 27.5 BIKE 2017

(was $7,499.00)

$3,499.99




Buy Now