Shimano Deore XT BR-M8000 Disc Brake System
Available At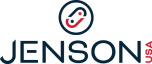 Best Price At

DESCRIPTION
Consistent, predictable and powerful. Rider Tuned brake system. Integrated design.
foreverblue
Strength:
Only strength is that they look nice. Had a old set of Avid Juicy 7's that finally packed up on me after a good solid 10 years of abuse. They died going into winter so I decided to take my time on picking a new set after the tech at my local shop recommended not repairing the Avids. I knew I would be planning to sell the bike in the near future and though these would be a good selling feature. Boy what a disappointment they turned out to be. I followed the proper bed in process you're supposed to follow with a new set of pads and rotors. Even after all that they have very little power, the levers give poor feedback, even after an extra bleed. The squeal really loud... like really really loud. After less than 100kms the brake line to the rear brake burst near the lever. To make matters worse the fluid then dripped down from the split and dripped on the front calipers and rotor. So now i have a back brake that doesn't work at all and front brake pads soaked in oil from the back brake. I'm lucky this happened while pulling out of my drive way and not while flying down to trail. Now I'm forced to consider putting more money into this bike just so I can sell it. I've always been a big supporter of Shimano but lately it seems like their quality is slipping. Picked up a new Trek Fuel EX8 and was thankful to see it runs Sram brakes, and drive train. The Sram brakes it came with are so much better. Just like the old Avids I had... guess thats because they are the same company. They offer great feel and performance and they are silent. I've lost a lot of faith in Shimano after this experience. Brakes are something you need to be able to depend on. These let me down when the worked, and then let me down further by giving up after less than 100kms.
Weakness:
These brakes are all weakness and no performance. I would not recommend them to anyone. They look nice, but don't pick your parts based on how they look. Pick them based on performance and dependability.
Price Paid: 400
Purchased: New
Jules
OVERALL
RATING
5
VALUE
RATING
5
Strength:
Power
Look great.
surprisingly quiet
These brakes are even stronger than the previous model. They are so strong now that the modulation is not quite as good as it used to be. I have downsized my back rotor and that has mitigated the response a bit. I never get tired fingers. Levers are very well shaped and have a pattern to help with grip.
Making adjustments is easy and if the previous model is anything to go by bleeding them will be a breeze.

Similar Products Used:
Magura Julie, XT 775, XT785
MAVIC CROSSMAX|PRO CARBON RIB 27.5 650B BOOST

(was $2199)

$799




Buy Now

SHIMANO XT RD-M8000|11SP REAR DERAILLEUR

(was $99.99 )

$67.99




Buy Now

MAVIC CROSSMAX|PRO CARBON 27.5 XC

(was $2089.99)

$699




Buy Now
ONEUP COMPONENTS DROPPER SEAT POST

(was $200.00 )

$159.99




Buy Now
MAVIC CROSSMAX PRO CARBON 27.5 XC

(was $2089.99)

$699




Buy Now