Avid UPC Disc Brake Pads Brake Pad
Best Price At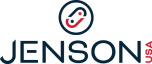 Available At

DESCRIPTION
Pads to fit Avid, Hayes and Shimano brakes
Dalke
OVERALL
RATING
5
VALUE
RATING
5
Strength:
Great stopping power, long lasting, very little dust.
These pads work great. They have great stopping power, produce little brake dust, are easy to install, and last and last. I have tried others that wear fast and don't stop well. These are keepers.
Similar Products Used:
EBC and others
D. McNeill
OVERALL
RATING
3
VALUE
RATING
3
Strength:
The stock Avid B3 pads are powerful but...
Weakness:
...they wear out faster than cellophane shoes.
When the Avid B3 pads wear out, replace them with the newer Avid C4 ones. They seem to be holding up much better although they aren't as powerful. Can't have everything I guess.
Similar Products Used:
EBC Green
Niel
OVERALL
RATING
1
VALUE
RATING
1
Strength:
Performance is what you'd expect from Disc brakes
Weakness:
I ride about once per week, far less in the winter. This is the 3rd set of pads I'm on now. AVID pads wear out WAY to quick. I'm going to give Koolstop replacement pads a try. They will probably wear out just as fast, but at least they are cheaper.
AVID pads wear out WAY to quick. AVID's customer service is great, they seem to replace the pads if you call and complain, but there is no excuse for how fast this pad material wears out.
Martin
OVERALL
RATING
1
VALUE
RATING
1
Strength:
Good stopping power
Weakness:
Hideous pad life
Comparing the pad life to the best (Hayes), these things are a joke. I put new Hayes pads in front at the beginning of the 02 season, broke my bike last fall and built my new bike up with the Avid mechanicals in back in November. I have a point here somewhere....my Avid pads wore out mid-season this year and I still have the original Hayes pads up front. Since the front does most of the braking, one would think this scenario would be reversed but the Avid pads are so pathetic they wouldn't last a whole season while the Hayes are still going strong near the end of their second. If you are buying brakes and want to save some money, get the more expensive Hayes Hydraulic. You will be ahead in the long run just because of replacement pad costs.
Similar Products Used:
Hayes
jimbolya
OVERALL
RATING
5
VALUE
RATING
4
Strength:
avid's new c4 pads are long wearing and do the job, 'cuz they're 'sintered' (pad compound is heated to malleable state and formed without melting-like metamorphic rock!) not to mention, they're cake to replace in the field, but that strength is more for the brakes themselves.
Weakness:
price. new c4 pads are $20-25.
when i got my avid mech's, one brake was set up with b3 pads and the other was set up with c3 pads. the b3's didn't last. the c3's were doing fine, but when i complained to avid, they sent me new c4's (for a few sheckles.) these c4's are long wearing and stop on a cow pie. i use automotive disc brake cleaner on both my pads and discs to get the glaze off, and that helps reduce the noise, except when they get wet. but who cares...they work better than most rim brakes, even when they're wet and screaming. any avid mechanical disc brake fan should get these pads.
Similar Products Used:
avid b3's and c3's.
Brewha
OVERALL
RATING
5
VALUE
RATING
5
Strength:
Great stopping power, One finger control
I had no luck with the pads that came with the brakes.I went to Utah for some Epic riding and was impressed with the power of the brakes.Then it rained.Mud was everywhere. I was on Blowhard, bombing down and I had to keep adjusting the red dial.Then halfway down,I lost them.If it wasn`t so muddy ,I think it would have been bad. Next ,I called Avid and told them, and I had 2 new sets within a week.The new pads have been great.Sometimes they chirp when wet. They are made with metallic compound so you will get some noise.But I had them on for over 4 months and not even one adjustment.One finger braking is great.More control over scary stuff.The mechs are perfect for the riding I do.Price was great also.And setup was less than 10 minutes.Make sure you dial the magnet back in before you put new pads in.Then go ride.
Similar Products Used:
First disc setup
Mitch N
OVERALL
RATING
1
VALUE
RATING
1
Strength:
on avid mechanical brakes it feels like a V brake but it stops better and when i just got them they were great
Weakness:
the product worked well for the first 400km then they started to scream every time u stop and if they get a drop of oil on them they r gone
if u have alot of money they r a good brake
Dave
OVERALL
RATING
5
VALUE
RATING
5
Strength:
I have these on my Avid Mechanical brakes and have had no problems. They stop on a dime and have great modulation.
Weakness:
After coming down the trail on Pikes Peak (Bar Camp?) they seemed to be a little glazed, and they squeaked, but that went away after awhile. I've heard people complain that they wear to fast, but I haven't noticed.
These are great, I've already gushed on the Avid Mechanical brakes in another review, so I'll let it go at that. I can't imagine wanting anything more in a brake. (I'm sure someone said that when vee brakes came out too)
Similar Products Used:
rim brakes
Cramer
OVERALL
RATING
1
VALUE
RATING
1
My brakes constantly needed adjustment, had poor stopping power compared to my v-brakes, and squealed all the time. Then, after only a couple hundred miles, I found the pads had worn out completely. WTF?! Hopefully I just got a bad set and can get them replaced by Avid.
Similar Products Used:
Hayes
arse
OVERALL
RATING
4
VALUE
RATING
5
Weakness:
Awful pads that came with the brakes. I talked to avid about it and they are giving me some new C4 pads. From the stock pads, constant squeaking, regular glazing over, super fast pad wear, no power at all.
I have to give Avid a good rating for giving me new pads right off the bat when I complained about my stock pads. It is nice to see that a company knows the needs of bikers.
Shimano|Deore SL-M590 3x9

(was $ 80.00 )

$48.07




Buy Now

SHIMANO J04C METAL DISC BRAKE PADS|

(was $42.99 )

$20.99




Buy Now

SRAM|XX1 34T Dub Boost 12 Speed

(was $ 515.00 )

$381.37




Buy Now
Changebike 612 Folding Hardtail MTB

(was $1780)

$1380




Buy Now
Shimano Deore SL-M590 3x9

(was $ 80.00 )

$48.07




Buy Now