Avid Elixir Brake Pad
Available At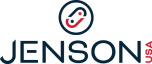 Best Price At

DESCRIPTION
The Avid Elixir brakes have increased stopping power over the Juicy 7 partly due the new caliper with a larger piston and pad combination. Additionally, the Elixir brakes have a top loading pad system that makes removal and installation a snap. The new features required a redesigned pad specific to the Elixir brake. The Avid Elixir disc brake pads have a steel backing and come in two options: Organic or Metallic. Organic pads are softer and will provide more quiet braking and increased modulation. Metallic pads will offer longer life and improved heat dissipation. We always recommend Metallic for riders who often ride in wet conditions. The Avid Elixir disc brake pads are sold as one pair of left and right to fit one caliper and include the retraction spring. Please note: These are Avid's factory XX brake pads, but you must use the organic compound as the metallic pads generate too much heat for the magnesium calipers.
Raffa
OVERALL
RATING
5
VALUE
RATING
5
Strength:
Metallic: excellent braking power! much more power than organic pads.
this opinion is about the metallic pads. I have replaced the organic pads-aluminum back with these metallic pads-steal back. they are just excellent! I never felt so secure descending very rough trails. you have to apply little power on the lever to get a good stopping feeling. I can control my bike much better now with the metallic pads. Very quiet too!
Dustin
OVERALL
RATING
5
VALUE
RATING
3
Strength:
This review is for the organic pads:
Quiet
Doesn't glaze as easily
Doesn't wear the rotor down as bad
Weakness:
Wears faster
Expensive
Organic compound pads are the pads you want to go with on the Elixirs. The Elixirs are known for their low pitch, frame shaking groan. The organic compound helps with that and feels nicer. I've never heard the high pitch squeak with these. Other people I've talked to say that the Kool Stop Organic are even more quiet. I recommend getting 600 grit waterproof sandpaper (the waterproof kind is more durable) from the hardware store and pinching it around the rotor while giving the wheel a few spins to barely rough it up. That makes my brakes 100% silent for 2-3 rides.
3 Chilis for being so damn expensive. 25 bucks per pair? Get real Avid.
P.S. Avid charges too much for their relabled dot5.1 brake fluid too. Get some from a motorcycle shop.
Similar Products Used:
Kool Stop Organic
Steve
OVERALL
RATING
5
VALUE
RATING
4
Strength:
Quiet
Smooth
Good Modulation
I was not crazy about the Elixir CR brakes on my new Blur. They were touchy, overheated and chattered on long downhills, and were noisy and chattered when cold. But new organic pads changed everything. These are the brakes I was looking for. I know these won't last as long as the metallic pads, but it will be well worth the price of admission. My buddy was having the same problem with his juicy sevens, but now that he's switched to the organic pads, he's loving his brakes.
Similar Products Used:
Elixir Metallic Pads
SHIMANO J04C METAL DISC BRAKE PADS|

(was $42.99 )

$20.99




Buy Now

Shimano|XT RD-M786 10 Speed Shadow

(was $ 140.00 )

$57.87




Buy Now

SRAM|XX1 Eagle Type 3 12 Speed

(was $ 300.00 )

$229.37




Buy Now
JAMIS DRAGONSLAYER SPORT 27.5 BIKE 2017

(was $1,399.00 )

$1,299.00




Buy Now
SHIMANO SLX BRM7000 DISC BRAKE

(was $119.99 )

$74.99




Buy Now